Contractors have moved into the new Everyman complex in Northallerton, North Yorkshire, to start the fit-out ready for the cinema's opening.
The cinema is part of the final phase of the £20m Treadmills development which has seen the former Northallerton Prison site transformed into a retail, leisure and business destination.
The cinema and adjoining restaurant units are being part funded with £4.75m from the Government's Future High Street Fund, awarded to NorthaIlerton two years ago. The cinema is expected to open this spring.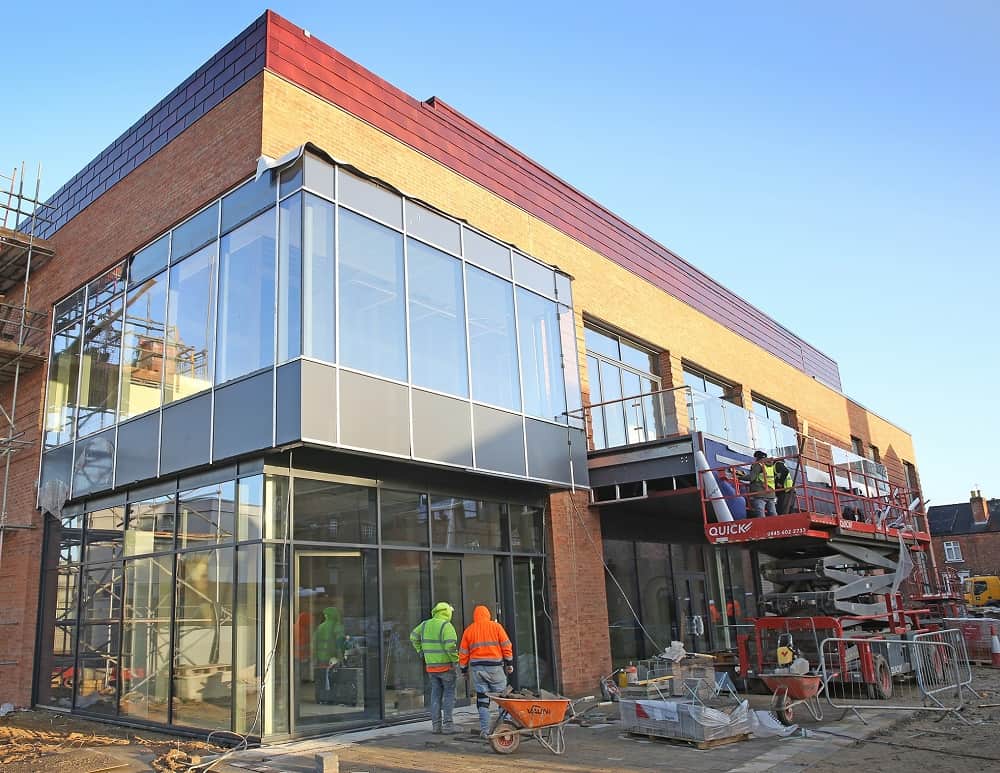 The Treadmills scheme has been delivered by the Central Northallerton Development Company Ltd (CNDCL), a joint venture between leading Yorkshire developer Wykeland Group and Hambleton District Council.
Jonathan Stubbs, Wykeland Development Director and a member of the CNDCL Board, added: "The Everyman cinema and restaurant units will add a further dimension to an already award-winning scheme.
"We're proud to have worked so closely with the council to transform the previously derelict former prison site into a thriving mixed-use development. The beginning of the cinema fit-out means we're now close to completion of a remarkable journey of conservation, restoration, reinvention and investment."
Hambleton District Council Leader, Councillor Mark Robson, said: "It is very exciting that the cinema is now so close to opening. It will come just as this council takes its last breath so it is fitting that we can complete our innovative Treadmills development at that time.
"We know it will be a much welcome addition to our county town and bring with it a new option for spending time there. The arrival of the cinema clearly demonstrates Hambleton's commitment to developing and enhancing our market towns."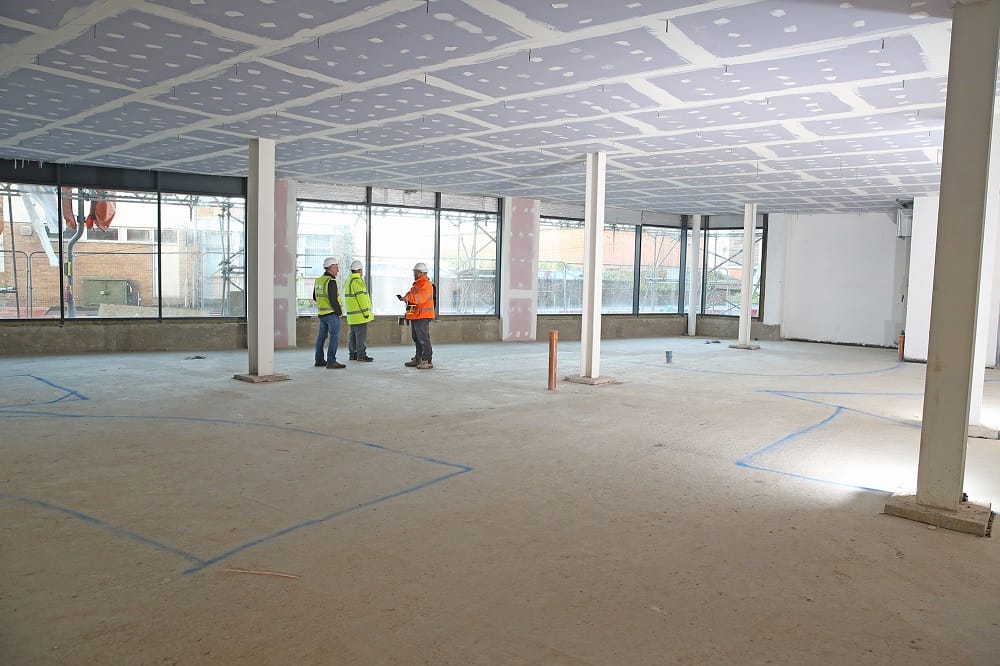 The Treadmills project also features the digital innovation centre, C4DI, Lidl and Iceland stores, a yoga studio, kitchen showroom, restaurants and bistro and an educational campus – Campus@Northallerton (C@N). 
The development is also being supported by the York & North Yorkshire Local Enterprise Partnership, which secured investment of £1.8m from the Government's Local Growth Fund for the redevelopment and fit-out of C4DI and a further £675,000 from the Government's Getting Building Fund for C@N.
Everyman is a leading independent cinema group in the UK. The Everyman brand offers customers a high quality and unique experience and is known for its luxurious venues and sofa-like seats where filmgoers can enjoy a glass of wine and a slice of freshly made pizza served to their seats.
Hambleton District Council will cease to exist on April 1, 2023 when all the district and borough councils in North Yorkshire, along with North Yorkshire County Council combine to be one unitary authority – North Yorkshire Council.