An historic building in Beverley has undergone major refurbishment and restoration work to enable a growing college to expand its operations in the town.
Flemingate House, which is almost 200 years old, has undergone a £525,000 transformation to bring it back into use as the Beverley base of Linkage College, part of Linkage Community Trust.
The Lincolnshire-based charity supports people with learning disabilities and difficulties to access care, further education and employment to enable them to realise their full potential.
The restoration project is the latest phase of a long-term programme by regeneration company Wykeland Group to bring the Flemingate area of Beverley back to life.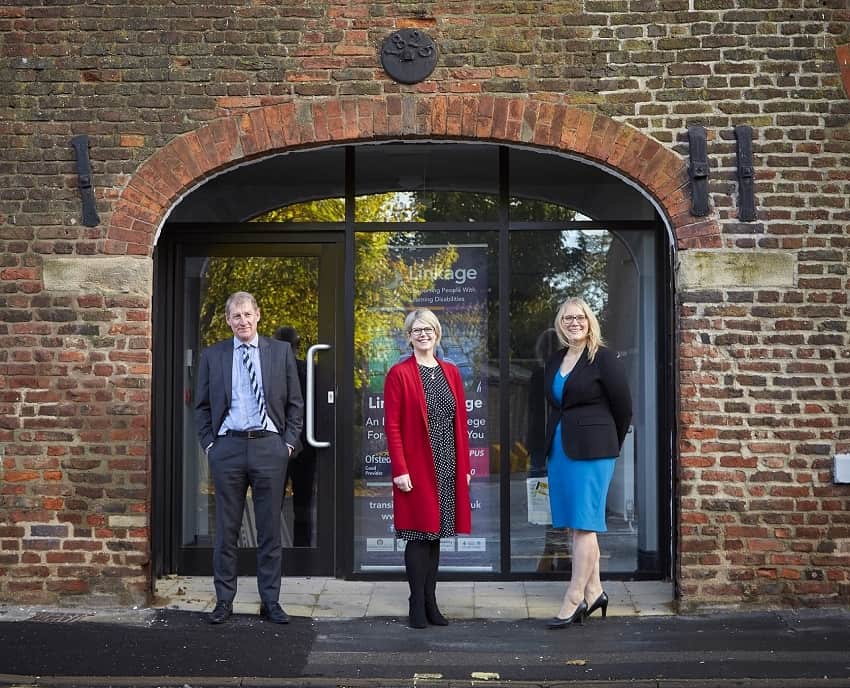 The investment is focused around the Flemingate retail and leisure destination, which is Beverley's largest ever regeneration scheme. Opened in 2015, Flemingate was developed by Wykeland on the site of the former Hodgson's Tannery, which was one of Beverley's biggest employers until it closed in the 1970s.
Hull-based Wykeland has continued to invest in and around the Flemingate centre, including renovating and remodelling the Minster House office building.
The latest investment has seen the modernisation of Flemingate House, which dates back to 1825. The 5,630 sq ft, two-storey building offers Linkage College space for more than 50 learners aged 16 to 25.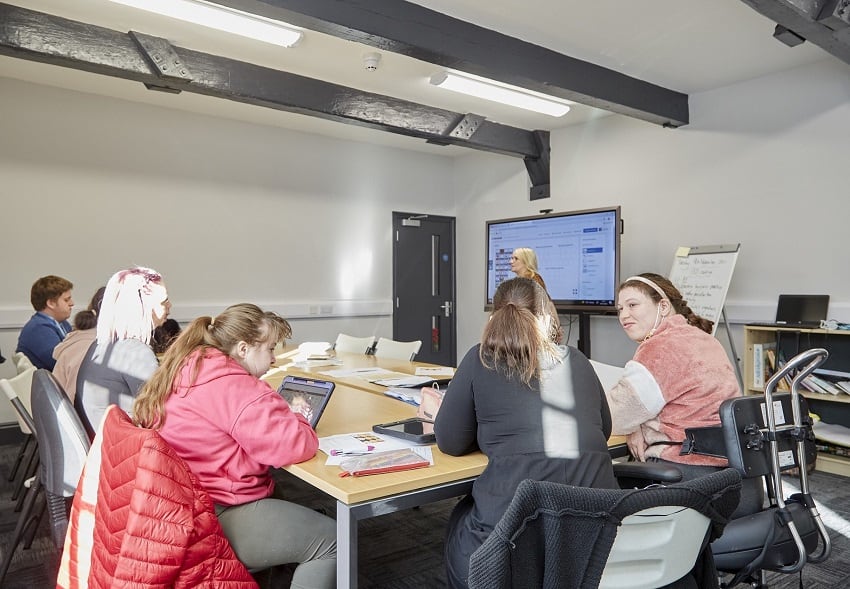 The college initially had its Beverley base on the ground floor of neighbouring Minster House and relocated to Flemingate House as student numbers almost tripled from nine to more than 25 this year. The college's expansion has created more than 20 jobs.
Linkage College provides a range of programmes and courses, ranging from independent living and general life skills, to travel training and performing arts, all tailored to the individual to help them develop independence and grow in confidence.
Valerie Waby, Chief Executive of Linkage, which also has campuses in Spilsby in Lincolnshire, Grimsby and Lincoln, catering for a combined total of 165 learners, said: "We love Flemingate House and everyone has settled in really well. It's a really nice environment that will enable people to feel safe and flourish.
"Wykeland have been superb throughout and accommodated us with everything we've asked for. For example, as the building is close to the road at the front, they've made an additional entrance with a ramp to make it completely accessible for everyone.
"We've almost tripled the number of learners in our first year and we needed scope to grow further and offer more services to more people. There is a huge demand for specialist education and we work closely with the local authority to provide that.
"Lots of people from the East Riding used to come to our college in Grimsby and we felt it was important to offer that service closer to their homes, so they can develop independent skills in the place where they will live. This helps them to maintain their friendship groups and grow as individuals."