Wykeland Group is supporting Hull Truck Theatre to stage an exciting open-air production of Shakespeare's Romeo & Juliet at the stunning Stage @TheDock venue in Hull's Fruit Market.
Running from 15th July to 7th August 2021, it will be Hull Truck's biggest production since live performances were allowed to resume.
The theatre opened the doors of its home in Ferensway recently after 15 months of closure, due to the pandemic. Whilst the socially distanced Homecomings Season continues at the theatre this summer, the company is delighted to present Shakespeare's tragic love story in the stunning al fresco surroundings of the Stage @TheDock amphitheatre, supported by Hull-based developer Wykeland. 
It means that this summer the streets of Verona will be transported to Hull, in the breathtaking surroundings of the waterfront Stage @TheDock, a converted dockyard space that perfectly embodies Hull's industrial past, present and future.
Wykeland Events Co-ordinator Natalia Cleary said: "We're delighted our support has enabled Hull Truck Theatre to move outdoors and stage its biggest production since live performances were allowed to resume.
"We're providing our Stage @TheDock venue in the Fruit Market as in-kind support, as well as use of our new C4DI building just yards away as a rehearsal space in the weeks leading up to the production, as part of our commitment to the revival of the arts and culture in Hull following the pandemic.
"This partnership with Hull Truck will introduce many more people to Stage @TheDock as a unique performance space perfect for these socially distanced times.
"The location is also ideal, with so many great restaurants, bars and cultural venues in the Fruit Market for audience members to visit before or after the performances and the Fruit Market multi-storey car park just yards from Stage @TheDock."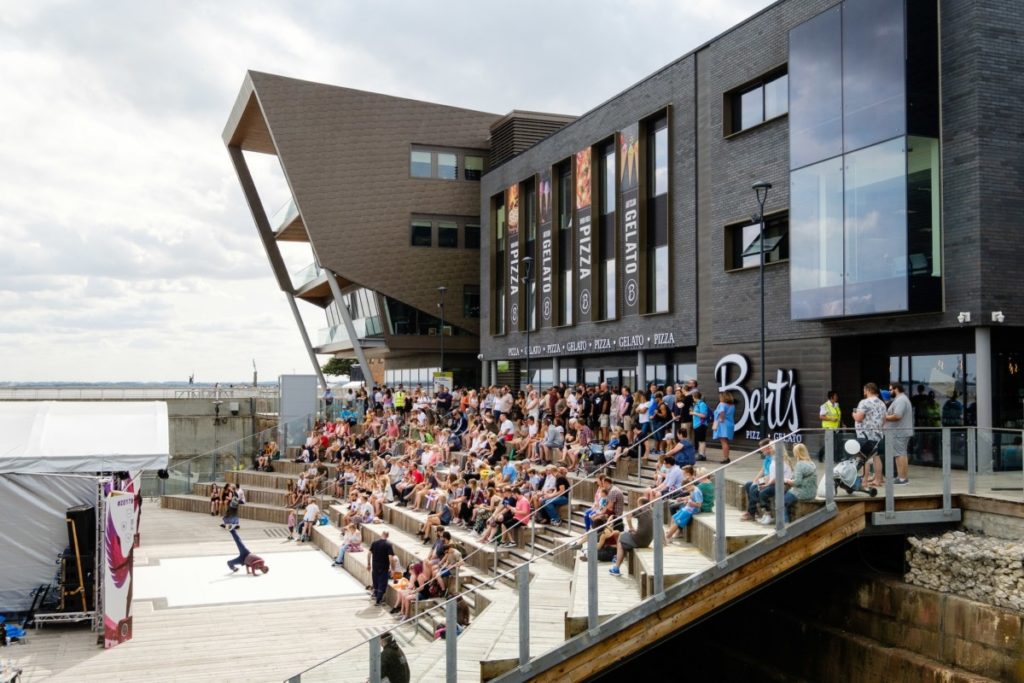 The title roles will be played by local actors Jordan Metcalfe and Laura Elsworthy and this is the first time they will be playing a couple on stage, in one of the greatest love stories ever told.
The play is very fitting since the couple's own offstage love story is pretty magical in itself. Although they grew up around the corner from each other, they became a couple when they returned to Hull in 2017, to perform in The Hypocrite during the Hull City of Culture celebrations.  In the summer of 2018, they married in Shakespeare's home county of Stratford-upon-Avon while Laura was performing for the Royal Shakespeare Company.
Wykeland is a leading supporter of the arts and culture in Hull and created Stage @TheDock, investing £750,000 to transform the former Central Dry Dock into an outdoor performance venue.
As Hull's only permanent new venue created for the 2017 City of Culture year, Stage @TheDock has been used for a wide range of cultural and artistic events over the past four years, including as a regular location for Freedom Festival performances.