Hull's first on-trend, dedicated fish and seafood restaurant is to celebrate the city's rich maritime heritage just a stone's throw from the waterfront.
Humber Fish Co. will be a seafood-lover's paradise in a themed restaurant festooned with nautical artefacts.
The restaurant will open in Humber Street in the heart of the Fruit Market on Thursday, July 12, and has created 16 full and part-time jobs. It offers relaxed informal dining on locally-sourced fish and seafood, with comfortable leather seating, marble-topped tables and reclaimed driftwood adorning the walls.
Humber Fish Co. is being launched by local restaurateurs James and Paula Stockdale, who ran the successful Stanley's Bourbon Craft in Paragon Square in Hull city centre until they sold the business last year.
The couple have invested £100,000 in their new venture, aiming to create an experience and environment to rival the best seafood restaurants in London and other major cities.
Chef Mr Stockdale, who has almost 30 years' experience in the hospitality industry, said: "With Hull's maritime heritage it's really surprising no one has opened a trendy fish and seafood restaurant that reflects all that history. We're putting that right.
"We're also really close to the Humber, from where Hull's fishing fleet used to set sail, so the location is perfect.
"The Fruit Market is a fantastic blend of the old and new, with high-quality new businesses breathing fresh life into the old buildings in and around Humber Street. We're also bringing something very new to the Fruit Market and Hull as a whole, while paying tribute to the city's seafaring past."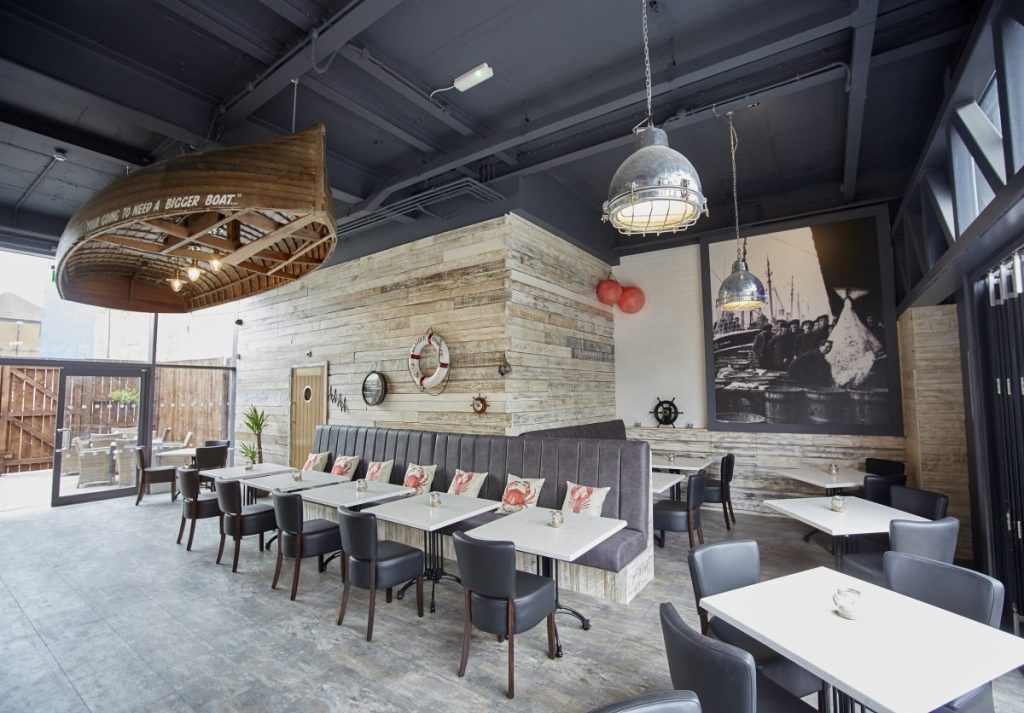 The new venue has been inspired by the acclaimed Wright Brothers restaurant in London's Borough Market, which has been hailed as a "seafood mecca".
Wright Brothers was founded by brothers-in-law Ben Wright and Robin Hancock, whose love of oysters led them to open the original Wright Brothers Oyster & Porter House restaurant in Borough Market. The pair have since launched a series of Wright Brothers eateries in some of the capital's trendiest areas, including Soho and Spitalfields.
Mr Stockdale said: "We want to bring to Hull the quality of food and surroundings you get at Wright Brothers and other leading seafood restaurants around the country, without it being pretentious or stuffy.
"People will be able to come in and feel really comfortable and chilled out, to enjoy a great meal and a few drinks in a place with a lovely look and feel. It will be the sort of place you can come to for a casual meal or an occasion.
"The menu ranges from simple fish and chips to lobster and amazing seafood platters so, if you love seafood, you'll love it. But there's also a few non-seafood options, so no-one will be left out."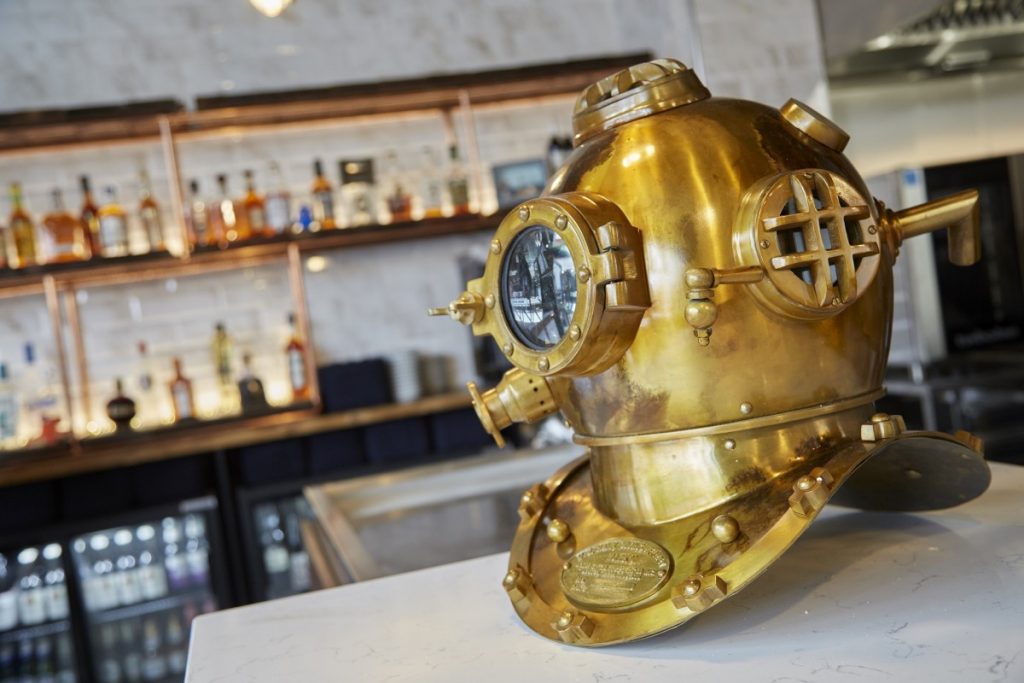 The couple say they're excited to be part of the remarkable rejuvenation of the Fruit Market, which was the centre of Hull's wholesale fruit and veg trade for decades and has now been reinvented as the city's first urban village.
An ongoing wave of investment has seen the waterside quarter become a vibrant new community, featuring independent, creative businesses, restaurants, bars, galleries and shops. Work is also under way on a high-quality development of mews-style homes, with the first residents due to move in by the end of the year.
Mrs Stockdale said: "We're really excited to be part of the Fruit Market. It's a stunning, unique place, with so much going on and new ventures opening all the time.
"We've got friends who have businesses in the area and they all love it here. There's a great community spirit and everyone supports each other.
"Our location couldn't be better, especially for a seafood restaurant, with the marina just yards away, and it's great to see the new homes going up – we'd love the new residents to be among our regular customers."
Humber Fish Co. will feature chilled seafood and fish displays, with customers dining at marble-topped tables or around the counter surrounding the open kitchen.
It will also offer al fresco dining on Humber Street or in a private "Fishermen's Cove" courtyard at the rear of the restaurant.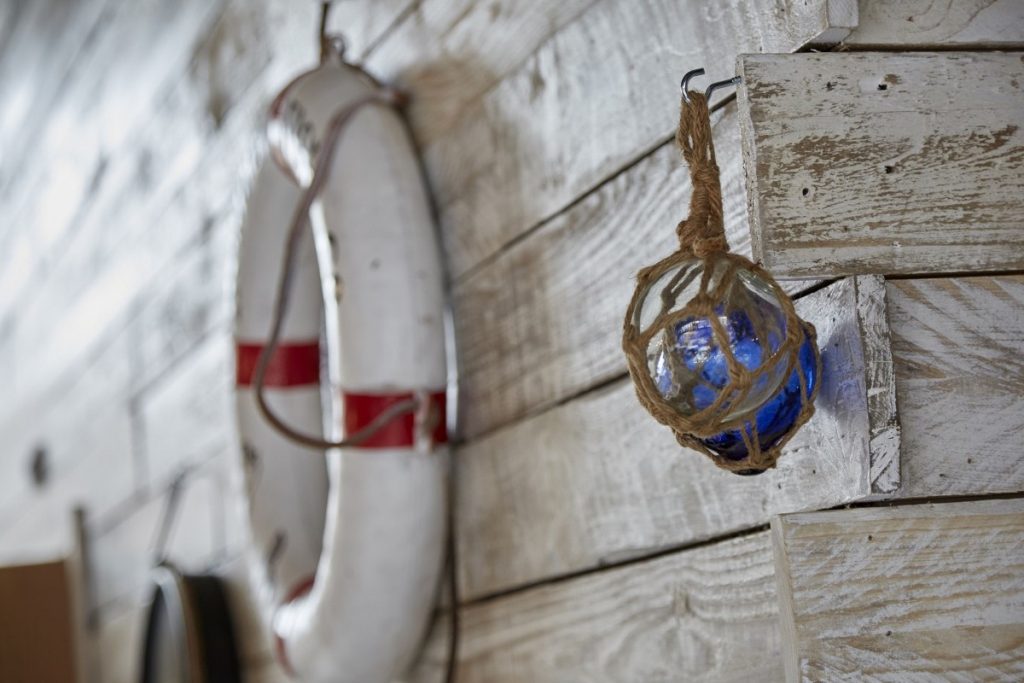 The 1,350 sq ft restaurant has 50 covers inside and 36 outside, with waiter service throughout.
Diners can feast on starters including sautéed king prawns, salt and pepper squid and shellfish soup, while seafood options include Loch Fyne oysters, dressed brown crab and giant crevettes.
Seafood platters include "The Shipmate" for two people, with Hull Dry Gin-cured salmon, oysters, native mussels, crevettes, shell on prawns, smoked mackerel pate, poached salmon and cockles.
For a special occasion, two or three people can enjoy "The Skipper's Haul" featuring whole lobster, dressed crab, oysters, native mussels, cockles, crevettes, shell on prawns, Hull Dry Gin-cured salmon, smoked mackerel and poached salmon.
The restaurant's "Humber Mains" feature more fishy delights, including baked seabass fillet; lobster and king prawn mac, with sharp Cheddar and Gruyere cheeses and lemon twist; and soft-shell chilli crab stack.
There will also be a limited range of non-fish and seafood choices, including 8oz fillet steak, wrapped in pancetta; free range chicken supreme; and crusted ratatouille; as well as a specials board.
The drinks menu will, naturally, be largely made up of high-quality white wines, with a smaller selection of rosé and red wines. There will be an extensive range of spirits, including bourbons and Hull Dry Gin, distilled just a few yards away at the Humber Street Distillery bar, as well as cocktails and draft and bottled beers.
The restaurant's maritime decor features an upturned "clinker" fishing boat – dubbed "Marie Rose" – containing replica Hull trawler lights. There are also lights salvaged from a Japanese trawler, a ship's wheel, an antique diving helmet, lobster pots and buoys, while one wall has a mural of a scene from Hull's Alexandra Dock in 1950 when the fishing industry was in its prime.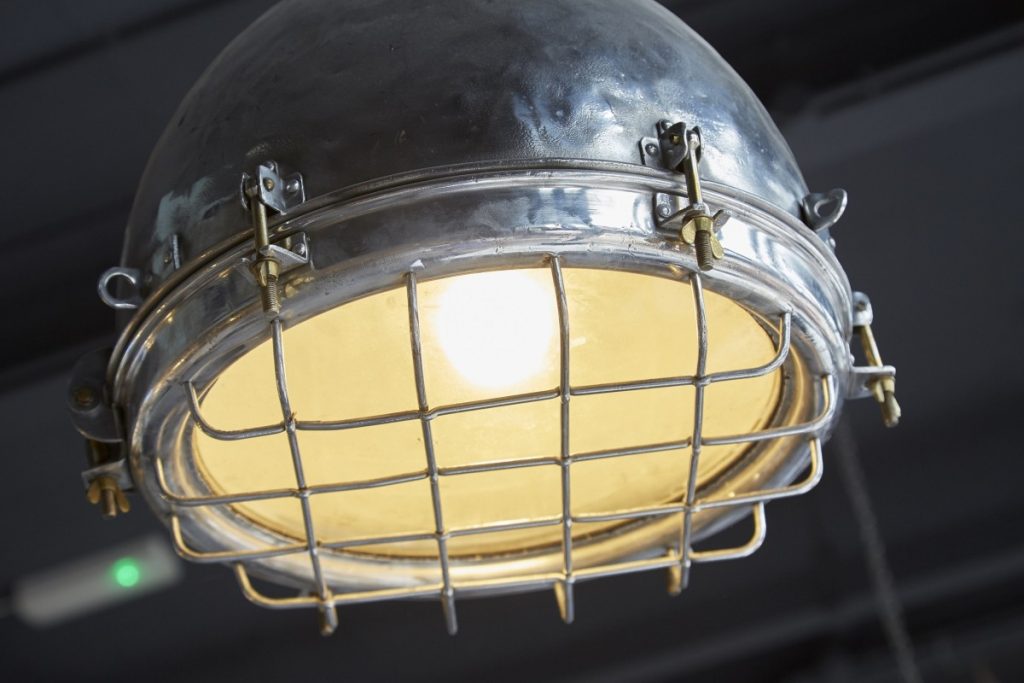 Humber Fish Co. is the latest former fruit and veg warehouse to be converted into an exciting new business as part of the £80m regeneration of the Fruit Market, which is being driven forward by Wykeland Beal, the joint venture formed by commercial developer Wykeland Group and housebuilder Beal Homes, working in partnership with Hull City Council.
Tom Watson, Development Surveyor for Wykeland, speaking on behalf of Wykeland Beal, said: "It's great to see another independent business launching in the Fruit Market and adding to its appeal as a unique destination.
"Humber Fish Co. maintains the high quality threshold that the Fruit Market is known for and is a very welcome addition to the area."
Humber Fish Co. will be open Tuesday to Sunday, from 11.30am to 11pm. For more information on Humber Fish Co, visit www.humberfishco.co.uk or follow @Fishywishy_ on Twitter.