Imaginosity, a project at Mill Hill School, Northallerton, that uses creativity, imagination and curiosity to improve outcomes for children and young people, is continuing – and expanding, through a new partnership with North Yorkshire arts charity, Rural Arts. 
Established and funded by Wykeland Group in 2018, Imaginosity has developed into a vital programme at the school, particularly during the pandemic. The project has even been recognised by Prime Minister Rishi Sunak, who in 2021 praised the project's "fantastic contribution".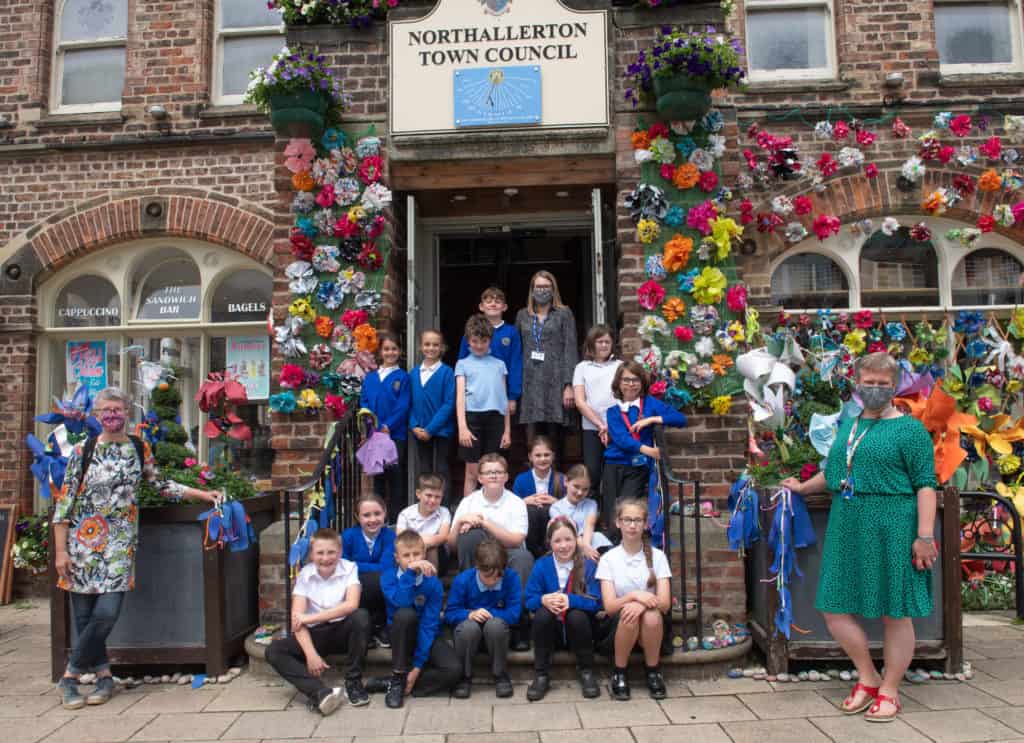 In November 2022, Imaginosity found a new home at Rural Arts thanks to a partnership between Wykeland Group, arts and health consultant Elaine Burke and Hambleton District Council. Wykeland Group and the Council are both investing £50,000 into the project. This additional investment will enable the project to continue at Mill Hill and expand to another primary school in Hambleton from September 2023.
Wykeland Group's Development Director, Jonathan Stubbs said "Working with our long-term Arts and Community Engagement consultant, Elaine Burke, we have created an exciting school engagement project over the last 4 years with Imaginosity. As the development phase of Treadmills draws to a close, we were keen to find a way to make Imaginosity a sustainable, long-term project. We are delighted Hambleton District Council have matched our funding and that Rural Arts are taking this forward and leading a steering group that Wykeland Group will continue to be involved in."
"We're thrilled that Rural Arts will further our work to enrich lives and connect communities through the brilliant Imaginosity project", says the Director and CEO of Rural Arts, Max May. "We're excited to work closely with the team at Mill Hill and Wykeland, as well as to share the learning from Imaginosity across our other projects with children and young people to broaden the impact even further."
The Imaginosity project harnesses the power of imagination, supporting children to think creatively across the whole school curriculum and connecting them positively to their local community. The project is targeted at disadvantaged pupils, who will most benefit from support to increase emotional resilience, aspiration, parental engagement, and to connect with the wider community. The project embeds creativity into everyday school life, as well as providing weekly sessions where children mix across all year groups to explore topics and themes.