An exciting new urban gym and fitness space is introducing its unique approach to health and wellbeing to Hull's growing Fruit Market community.
The Temple @ Humber Street is the latest venture to join the resurgent waterfront quarter, bringing state-of-the-art equipment, innovative health and wellbeing treatments, and high intensity workouts to the area's fitness fans.
The gym is giving prospective corporate and individual members the chance to try the equipment and take part in taster classes and personal training sessions in the run up to its opening on Monday, May 13. 
Owners Dale Robinson, Riccardo Seaton and Wayne Audsley see The Temple as a lifestyle space where people can focus on achieving the right level of work-life balance.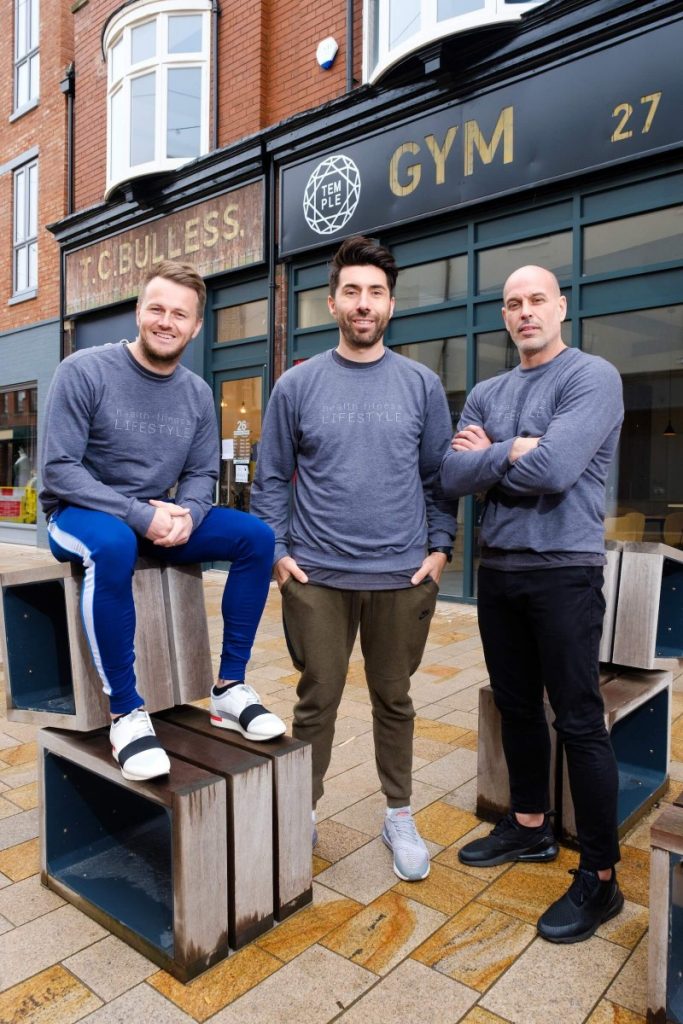 Dale, who founded sister gym The Temple, at Hesslewood Country Office Park near the Humber Bridge, said: "As well as having the equipment and training programmes of a traditional gym, we're heavily focused on people's wellbeing and helping them achieve the right work-life balance, which will not only train your body, but also train your brain.
"We all know exercise helps improve mental health, so we want to work with neighbouring businesses to achieve workplace wellness through our classes and programmes."
The stylish two-storey space features a health food café serving pre and post-workout meals, a retail area stocking Temple-branded fitness and leisure wear, and a sports and physiotherapy treatment room.
Treatments on offer will include a range of intravenous (IV) drips and booster therapies designed to maximise health, performance recovery and wellness, with vitamins and nutrients delivered directly into the bloodstream by qualified professionals.   
Also available will be a selection of Cryotherapy treatments which involve the body being briefly exposed to very cold temperatures to promote health and wellness as well as weight-loss, healing, and beauty benefits.
The first-floor gym space has resistance and cardio machines, boxing bags, suspension bands, a HIIT (High Intensity Interval Training)-style sled/plough resistance track down one side of the studio, weights, and "battle ropes" that work core muscles. Classes include yoga, pilates, boxing, dance, HIIT and condition circuits.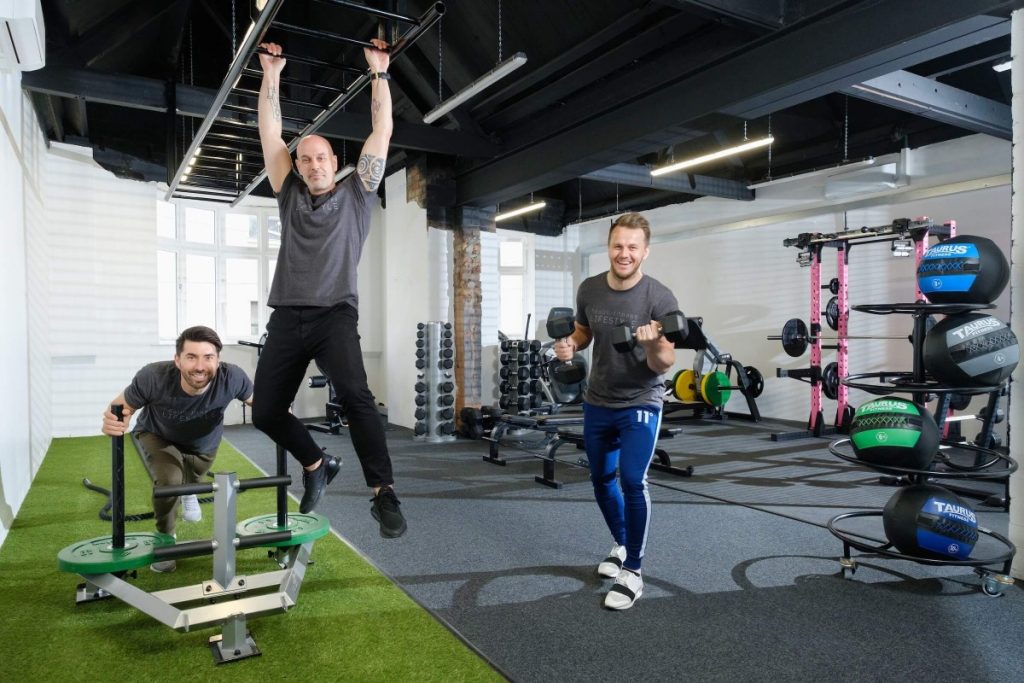 Riccardo, who also owns neighbouring vintage clothing store Poorboy Boutique, said: "The Temple is so much more than a standard gym – we've created a lifestyle space.
"The Fruit Market is such a vibrant area with a good mix of residents and workers, so we understand people might have a workout then go on to have a few drinks in some of the buzzing places on Humber Street.
"That's why we're introducing some amazing wellness treatments, such as IV vitamin shots, as well as a range of balanced 'grab-and-go' meals to support our members' hectic lifestyles in realistic and achievable ways."
With individual monthly membership starting from just £29 and corporate membership from £25, as well as "pay as you go" options from £5, the owners say interest in joining the new gym is high.
Wayne, who is also co-owner of East Yorkshire-based financial advisor, James Financial, said: "We've put together some excellent membership packages to suit almost every lifestyle, from corporate rates to affordable pay-as-you-train schemes.
"We're also looking at special packages for different groups of users, such as residents living in the Fruit Market community, local companies, offshore workers and emergency services personnel."
The opening will create around 12 jobs.
The Temple is the latest new business to open in the Fruit Market, which has been reinvented as Hull's first urban village, featuring independent, creative businesses, restaurants, bars, galleries and shops.
The regeneration is being driven forward by Wykeland Beal, formed by commercial developer Wykeland Group and housebuilder Beal Homes, as part of The Fruit Market LLP joint venture company with Hull City Council.
Tom Watson, Development Surveyor for Wykeland, speaking on behalf of Wykeland Beal, said: "The Temple is another great, independently-owned and innovative addition to the Fruit Market.
"It promotes health and wellbeing in ways that are a perfect fit for the Fruit Market community and ideal for today's busy lifestyles. It's sure to be popular with companies, workers and residents."