Plans have been submitted for a £15m development which will create up to 50 new jobs at the leading business park on the south bank of the Humber.
Developer Wykeland Group has applied to North East Lincolnshire Council for planning consent for a state-of-the-art facility at Wykeland's Europarc business park in Grimsby, to enable a major expansion by leading food products supply chain business HSH Coldstores.
The planning application is for a temperature-controlled storage facility, three-storey offices and a refrigeration plant room, altogether adding up to 171,000 sq ft of floorspace. The plans also include an 80-space car park, with electric charging points, as well as room for bicycles and motorcycles, on a 12-acre site.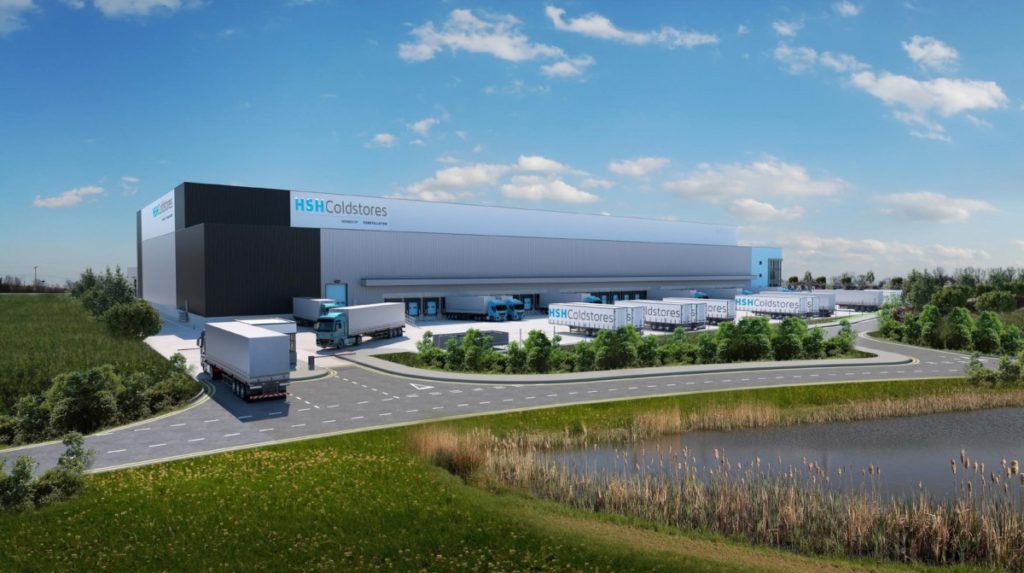 Family-run HSH Coldstores, which has three existing sites in the town and another at Redditch in the West Midlands, provides flexible supply chain solutions for frozen, chilled and ambient food products, offering cold storage, transport or both.
Driven by growing customer demand, it is planning to expand its business by investing in the flagship new facility, which will accommodate HSH's fleet of Large Goods Vehicles, with 28 dock doors for loading and unloading goods.
HSH Coldstores has more than 130 staff at its existing sites and in driving roles. New jobs created by the development at Europarc would include multi-skilled coldstore operatives, stock office administrators and LGV drivers.
Anthony Howard, Managing Director of HSH Coldstores, said: "This expansion is needed due to increasing demand for storage from existing and potential new customers.
"I'm extremely excited that we're growing and Europarc is the perfect location, with its fantastic road links and other food–based businesses on site, for this exciting new facility.
"We're really proud to be working in partnership with Wykeland to invest in the local community and boost the economy.
"It's fantastic we're in a position to expand in the current climate, but it's only possible because of the hard work and dedication of our whole team."
HSH Coldstores has more than 50 years of experience in the storage and distribution sector. Earlier this year it joined the Constellation Cold Logistics platform, a network of market-leading cold storage and logistics businesses across Europe.
HSH's sister company, SAL Commercials, coordinates the transport element of the business and operates more than 40 refrigerated vehicles across the four existing sites, collectively travelling more than two million miles for customers each year.
The new facility will achieve a BREEAM "very good" rating for sustainability and integrate aesthetically with existing buildings at Europarc. Subject to planning consent, HSH Coldstores is aiming for it to be operational by mid-2022.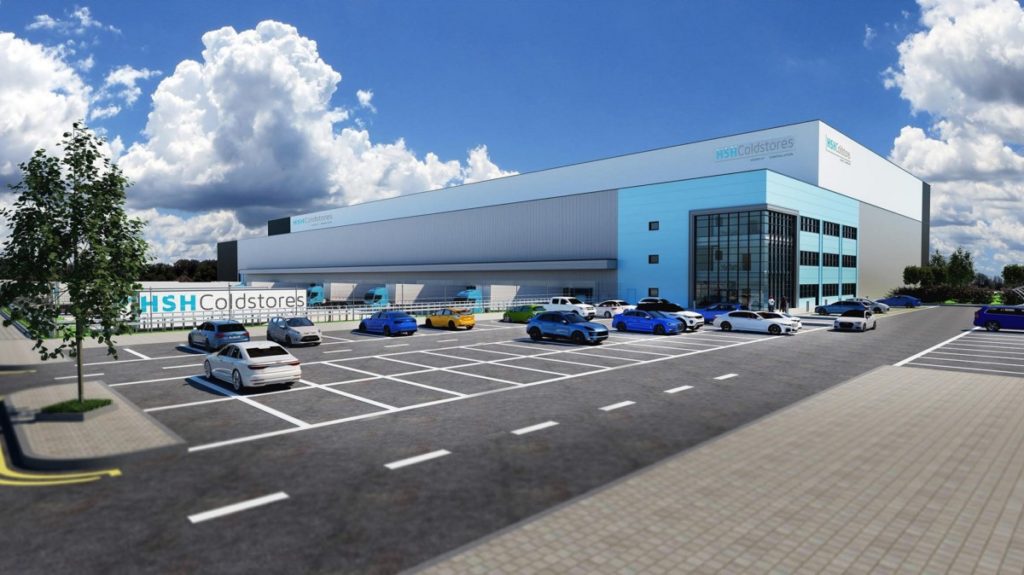 The development will continue the long-term story of growth and investment at Europarc, which has played a key role in building Grimsby's reputation as a major centre for food manufacturing, processing, storage, distribution and associated services.
It would also underline Europarc's status as the location of choice in the Humber region for industry-leading businesses in the food and food processing sectors.
Wykeland has developed Europarc in phases over more than 20 years. The latest investments to be delivered are two new buildings, totalling 45,000 sq ft, the larger of which is now occupied by food packaging manufacturer Ultimate Group, creating up to 20 new jobs.
Europarc now has more than 850,000 sq ft of high-quality business space, with over 2,500 people employed on site. Blue chip occupiers include supermarket giant Morrisons, the Sea Fish Industry Authority, the Hain Daniels Group of leading food brands, 2 Sisters Food Group and the crop nutrition provider Yara.
Wykeland Development Director Jonathan Stubbs said: "We're delighted to be working with HSH Coldstores to create a purpose-built facility that will enable a well-established Grimsby business to continue to grow and create new jobs.
"This proposed development will add another prestige facility to the business park and continue Europarc's exceptional track record of retaining business and employment in North East Lincolnshire, as well as attracting significant inward investment to the area."
Wykeland is one of Yorkshire and the Humber's leading developers and is driving forward key employment sites across the region, including the growing Melton West and Bridgehead business parks in East Yorkshire and the @TheDock tech campus in Hull's Fruit Market.
Wykeland is also delivering the £80m transformation of Hull's Fruit Market, working in partnership with housebuilder Beal Homes and Hull City Council, and the Treadmills redevelopment of the former Northallerton Prison site in North Yorkshire, in a joint venture with Hambleton District Council.