Pupils from Hull's Chiltern Primary School have brought a splash of colour to the Fruit Market by designing murals for the site of the final @TheDock office building.
Working with artist Simon Crook, the pupils' creations range from amazing gadgets, robotic pets and futuristic fashion to games of space football and rocket ships.
The Bright Sparks project involves leading regeneration specialist Wykeland Group and Chiltern Primary School.
The murals are now on display opposite the construction site of the final @TheDock office building on Humber Street, in the Fruit Market.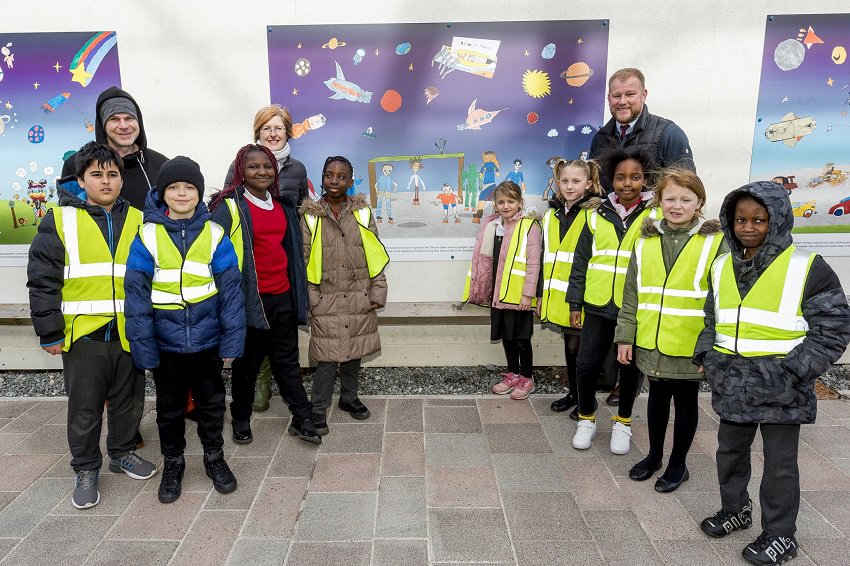 Once completed, the low-carbon development will provide a further 11,000 sq ft of prime office space and bring 150 more advanced tech jobs to the area.
John Gouldthorp, Asset Manager at Wykeland, said: "We're delighted that these striking murals now take pride of place at the site of our final @TheDock office building.
"Visitors to the Fruit Market can discover some futuristic ideas from budding young artists in the city, before exploring all the independent shops and restaurants the urban village has to offer.
"There's no shortage of imagination on display, and that's what projects like Bright Sparks are all about. Thanks to Chiltern Primary School and to Simon Crook for their support with the project."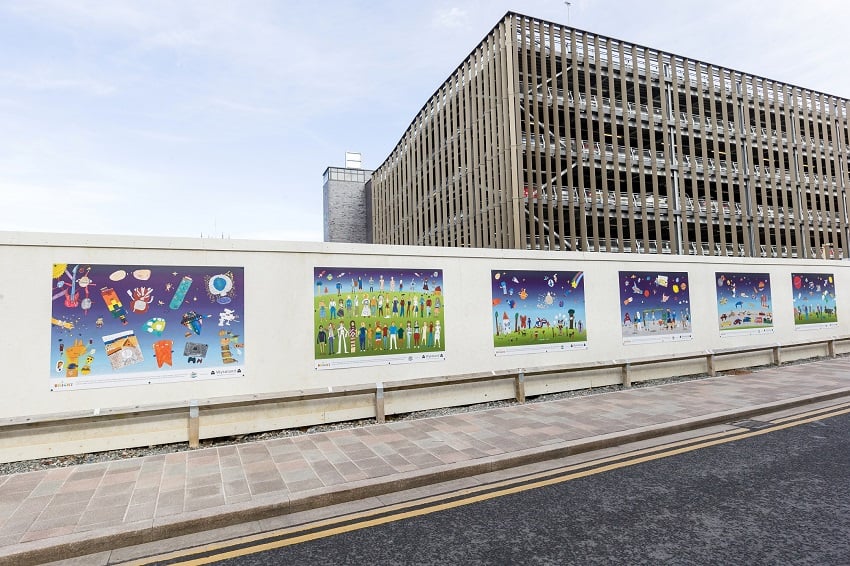 Around 60 year four pupils from Chiltern Primary School have been involved in the project.
They were inspired to think big about the future and create drawings of their extraordinary inventions and ideas.
Pupils' designs ranged from futuristic food and cars to mind-blowing gadgets and smart homes.
Their creations were then brought to life as large-scale murals and are now on display on Humber Street, opposite Hull's @TheDock tech campus.
Jacqui Marshall, Head of School at Chiltern Primary School, said: "All of the children have really enjoyed working on the project to create artwork for a real purpose.
"It is a great opportunity for the children to work with an artist and they're looking forward to seeing their artwork on the hoardings.
"Thank you very much to Wykeland for supporting our children with this great opportunity."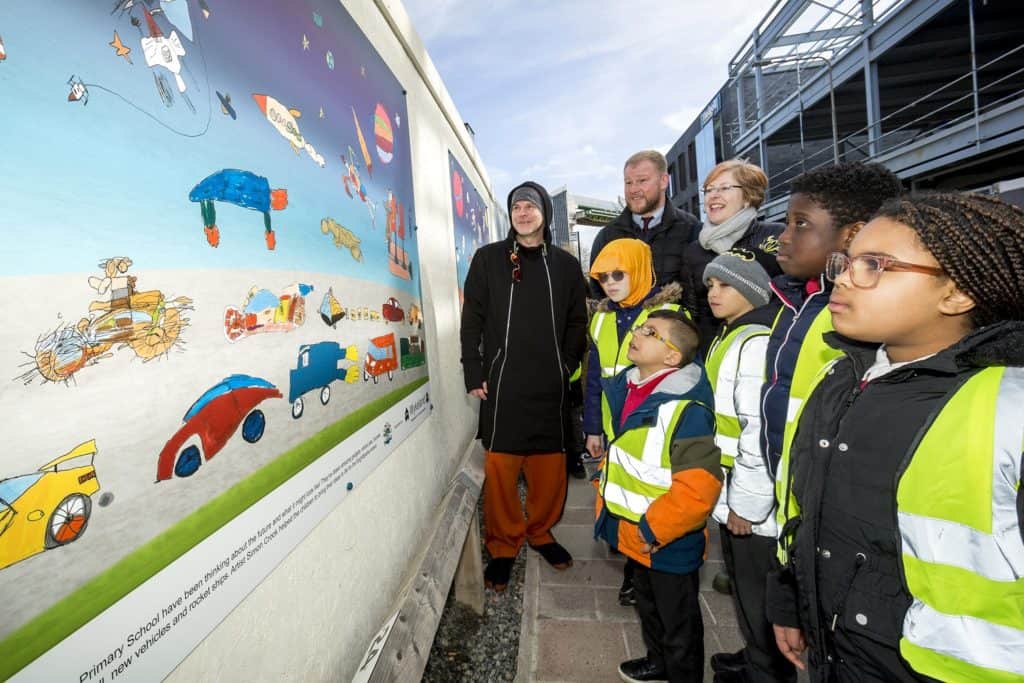 Simon said: "It was a pleasure to work with pupils from Chiltern Primary School again and help them to visualise their imaginative inventions.
"They took such care over their drawings and there are some fascinating details. Many thanks to the teachers who made me feel so welcome and to the pupils for their enthusiasm and dedication – well done!"
Pupils have visited the Fruit Market to see their artwork up close.
They enjoyed a tour of Hull's C4DI tech hub from the Wykeland team, as well as the surrounding Fruit Market urban village.
Elaine Burke, Wykeland's Community Engagement Consultant, said: "It's never too early to get excited about your future, so we're delighted that Chiltern pupils have had the chance to think so ingeniously about life in their city as they grow up and become the citizens – and inventors – of the future."
The murals are adjacent to the site which will be home to the final office building in Hull's @TheDock tech campus.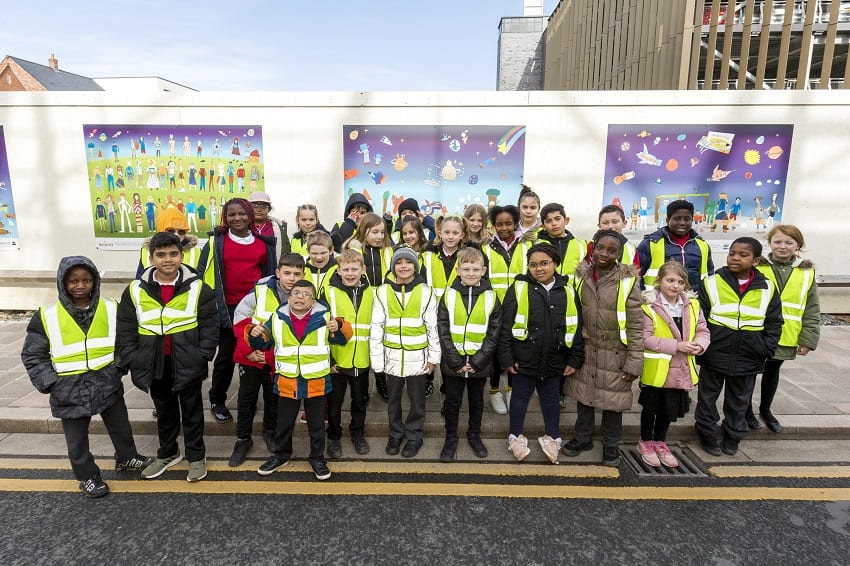 The net zero building is the final phase of Wykeland Group's @TheDock tech campus, and will complete seven years of transformational development in the Fruit Market.
The building will have an EPC energy rating of A – the highest possible to achieve – and will be powered by renewable energy generated through roof-mounted solar panels and air source heat pumps.
A green roof and section of green wall will support biodiversity, and undercroft car parking will feature electric vehicle charging stations and cycle storage.
Pictures: Karl Andre Photography