Global defence and security company Saab has expanded its team in Hull, buoyed by the support of the city's fast-growing tech community.
Saab has leased a 2,000 sq ft office from regeneration company Wykeland Group at the waterfront @TheDock development to accommodate the rapid growth of its team in Hull.
The Saab team has moved from the neighbouring Centre for Digital Innovation (C4DI) tech hub, which is the centrepiece of Wykeland's £15m @TheDock business location.
Saab's Hull team is focused on SAFE, a cutting-edge system for emergency services organisations and mission-critical operations. Saab introduced SAFE to the UK market just two years ago and has since secured major contracts, running for up to 10 years, with four police forces and Transport for London, with a combined value of over £30m.
Saab established its UK team for SAFE at C4DI just 10 months ago, with a core of nine software developers and engineers. The team has now expanded to 22 – the majority recruited locally – with plans to grow to up to 50 staff over the next two years.
The second-floor office at No.1 @TheDock is now Saab's fifth UK location, each focused on a specific industry sector, with Hull the UK hub for the Public Safety business unit. As well as software developers and engineers, the team now has a wide range of roles, including project managers, product specialists and commissioning and support engineers.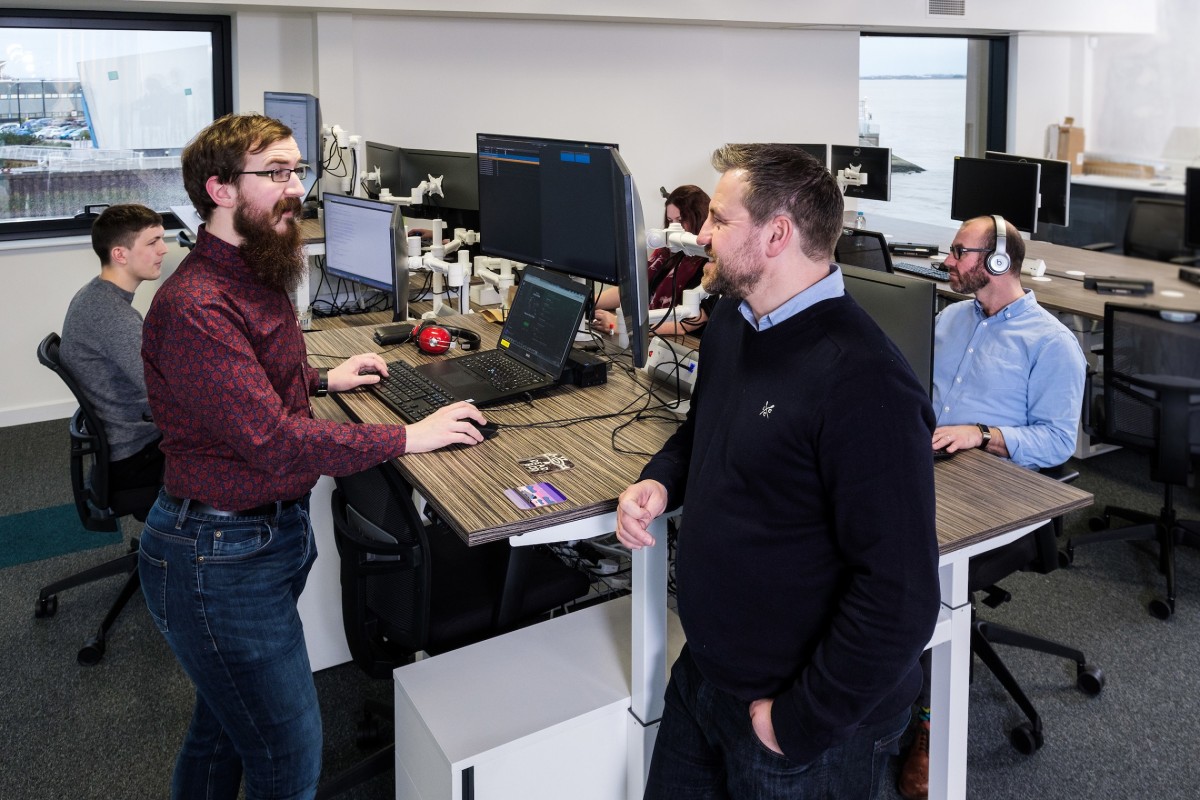 Simon Read, UK Director of Saab's Public Safety business unit, said: "When we first came to Hull we looked at various locations and settled on C4DI because of the sense of community, the buzz and the tech focus.
"C4DI has surpassed our expectations – it's been great. The software developers and engineers love it here – they love the vibe and the ability to interact with other like-minded people. They're really engaged in the whole community.
"So we didn't want to leave, but we needed more space. Wykeland have been really good as they have enabled us to move into an adjacent building while remaining very much part of C4DI.
"We're still members of C4DI, we have use of the facilities and we continue to be part of the C4DI community. From our point of view, it's as if C4DI has expanded."
With Saab currently recruiting for additional software developers and commissioning and support engineers, Mr Read said the availability of technical talent was a key factor in committing to Hull.
He added: "We've been able to find the talent we need in Hull and that has given us the confidence to continue to grow here.
"We're really selective about the talent we hire and we've found that being here has given us a real advantage because lots of software engineers and tech people want to work at C4DI. It also helps that there's a very good computer science department at the University of Hull.
"I think mindsets are changing as well. Previously when people graduated in Hull with digital skills and qualifications they may have thought they would have to move away. Now they can see there are options to stay in Hull and get a good, well-rewarded job with great career and development prospects."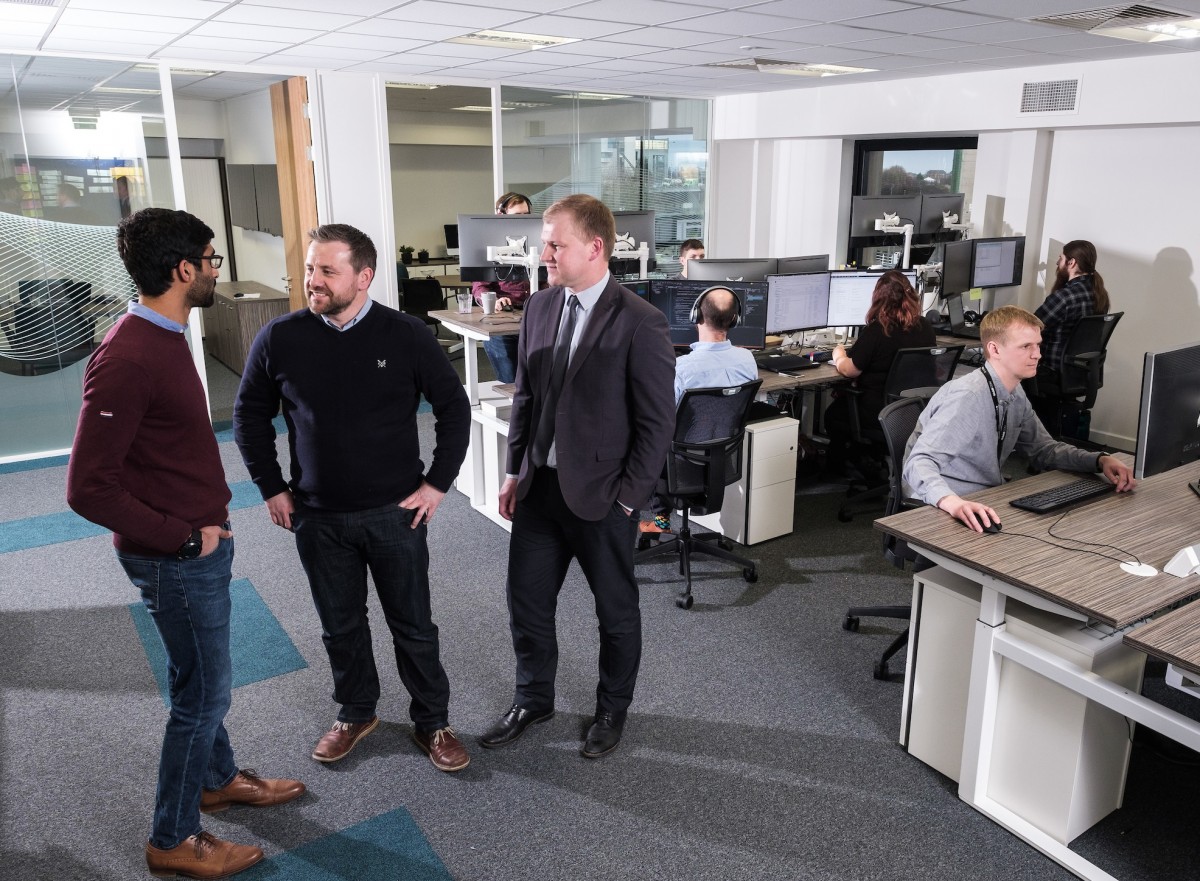 Saab's growth is the latest example of businesses benefiting from the collaborative environment at C4DI and @TheDock and access to the digital talent and expertise within the thriving waterside commercial community.
@TheDock is one of Hull-based Wykeland's flagship developments and has been a major catalyst for the growth of Hull's digital economy and the regeneration of the rapidly-evolving Fruit Market quarter.
Other leading businesses attracted to @TheDock include Arco, the UK's leading safety company, which has established its 50-plus strong digital team in 4,000 sq ft offices on the first floor at No.1 @TheDock.
Wykeland Assets Manager John Gouldthorp said: "The growth of Saab's Hull team is really exciting and very positive for Hull's ever-growing reputation as a tech hotspot.
"We're delighted we have been able to accommodate Saab's expansion within @TheDock and retain them as a flagship member of the C4DI community.
"This is just the latest example of @TheDock's virtuous circle of opportunity, employment and growth. We have seen so many freelancers go from using the co-working facilities at C4DI to forming start-ups, as well as entrepreneurial businesses growing and taking larger offices.
"Now a world-class business has also benefited from being part of @TheDock's hub of tech talent and digital innovation."
Dileepa Ranawake, Community Manager at C4DI, said: "We're delighted the Saab team is growing and also choosing to remain part of the @TheDock development, as they're invaluable members of the C4DI community. 
"It's great to see a household name business like Saab embrace our community and help our smaller software development companies grow. The Saab team have been an integral part of establishing a new meet-up for software developers, Hull Devs, which is attracting more talent to the area and cementing Hull as a centre of technical excellence. 
"We have also encouraged the sharing of expertise and ideas between developers based at C4DI and the Saab team and we have enabled them to access the tech talent that is clustered here."
@TheDock is strongly in demand with a further 2,000 sq ft of offices on the second floor and 3,100 sq ft on the ground floor of building No.1 under offer.
Leading medical negligence and personal injury law firm Hudgells occupies the whole of the neighbouring three-story No.2 building, which it purchased from Wykeland.
In total @TheDock offers 85,000 sq ft of office space and also includes the Stage @TheDock amphitheatre, created by Wykeland within the historic former Central Dry Dock, and Nibble, a high-quality breakfast, brunch and lunch restaurant. Plans for further office space on the site are currently being worked up.