Leading East Yorkshire letting agency Ultralets has opened a new office at Beverley's flourishing Flemingate centre after an impressive period of growth.
Ultralets specialises in property management and maintenance and has operated across Hull and East Yorkshire since 2009.
Today, Ultralets manages over 880 properties and has its own in-house maintenance team which services its portfolio.
UItralets has doubled the size of its team over the past 12 months and now employs 25 people.
To accommodate its growth, and to ensure it can provide the best service to landlords and tenants across East Yorkshire, Ultralets has expanded into a 5,000 sq ft office space at Flemingate. The first floor office has a branded ground floor entrance from the centre's main thoroughfare.
It means another unit at Flemingate is now occupied as the centre, which is owned and operated by Hull-based commercial developer Wykeland Group, continues to evolve as a thriving, mixed-use development.
The arrival of Ultralets adds to the growing number of successful office-based businesses in and around the Flemingate centre. Other businesses that have made Flemingate their home include transport consultants Local Transport Projects and pet food industry supplier BHJ.
David Donkin, Wykeland Property Director, said: "We're delighted to have secured another quality tenant at Flemingate and we're equally pleased to see a local business expanding and choosing the centre as its new home.
"Ultralets is an established and respected name in the region's property sector and has grown significantly in recent years.
"Their decision to expand to Flemingate shows how attractive an opportunity the centre is for businesses looking for new office space. With a range of cafes, restaurants and shops for staff to enjoy, Flemingate is also just a short stroll from the centre of Beverley and close to the train station for those commuting.
"We couldn't be more pleased to welcome Ultralets to Flemingate, in what is an exciting new chapter for their business."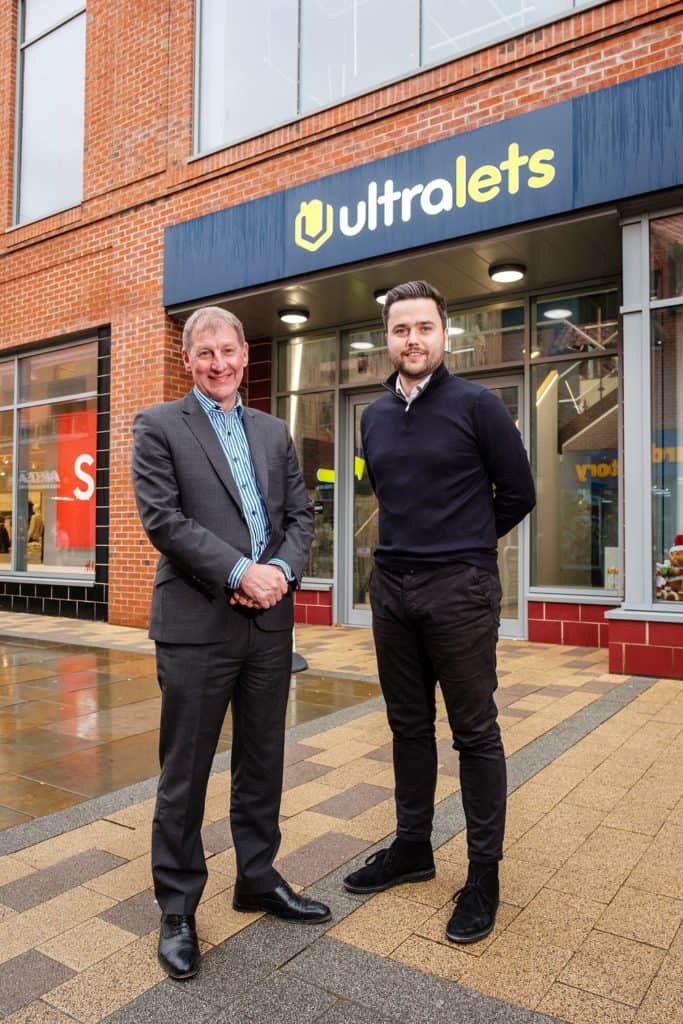 Spencer Wood, Managing Director at Ultralets, said: "In recent years we've acquired multiple lettings portfolios, which has significantly expanded our East Yorkshire presence.
"We've been on the hunt for a new office as our team continues to grow and Beverley is the perfect location for us.
"Flemingate has brilliant footfall and is a great place to work with all the surrounding retail and leisure outlets.
"Crucially, it means we can continue to provide a five-star service to all of our customers across East Yorkshire. We're thrilled to be in the new office and are excited to see what comes next for Ultralets."
Ultralets supports both residential landlords and tenants. As well as helping landlords find quality tenants, Ultralets also helps buyers identify property investment opportunities and guides them through every step of the process.
Ultralets has adopted a paperless approach, meaning everything from tenant application forms to contract signatures and reporting maintenance issues is done digitally.
The process is not only better for the environment, it's also more flexible and cost-effective for the client.
Ultralets also operates its own five-person maintenance team, removing the need for outsourcing and meaning property repair work can be completed quickly and easily.
Opened in 2015, Flemingate features a mix of leading national retail and leisure brands and local independents, as well as a growing community of office workers.
Flemingate is home to national retailers such as Dunelm, Sports Direct, H&M and The Entertainer as well as local independents. It also features East Riding College's Beverley campus, an 80-bed Premier Inn hotel and a six-screen Parkway cinema.
Wykeland Group continues to invest in and around Flemingate and last year completed major refurbishments and restorations of neighbouring Flemingate House and Minster House.
The £525,000 transformation of Flemingate House brought the near-200-year-old building back into use and it now provides a base for Linkage College, which supports people with learning disabilities and difficulties.
Minster House has also been transformed into a bustling hub for business, following £550,000 of investment from Wykeland.
Pictures: Neil Holmes Photography.