Wykeland Group is backing a unique puffin sculpture trail designed to attract more visitors to East Yorkshire.
Puffins Galore! is a mass participation public art event, running this summer, which will see 40 1.5m statues of the much-loved, endangered seabirds decorated by artists and positioned at various locations, from Bempton and Flamborough in the north of the county to Spurn Point in the south, and in cities and towns in between.
Each colourful puffin will be sponsored by a business or institution and designed by an artist inspired by one of three key themes – endangered wildlife of our coasts and seas; the global warming crisis and the growth of green energy; and people and stories of the East Yorkshire coast.
Wykeland is sponsoring the "Where the Sea Meets Shore" puffin, which highlights some of the puffin species living on coasts and in seas, and how important it is to care for them as climate change and pollution create huge challenges to their existence.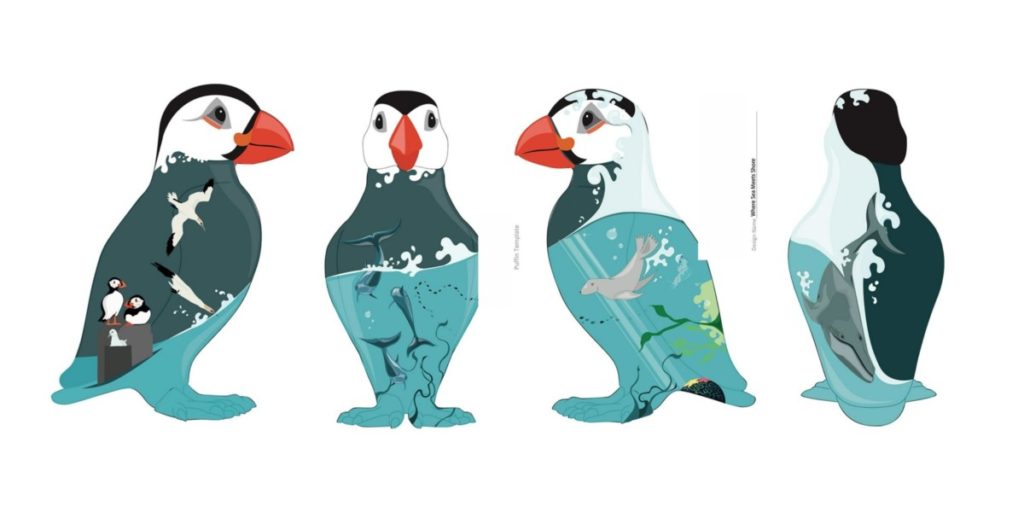 Meanwhile, the Royal National Lifeboat Institution (RNLI) "Lifeboats and Lighthouses" puffin will be sponsored by the Wykeland Beal joint venture of Wykeland and Beal Homes, who are partners in the regeneration of Hull's Fruit Market urban village. This puffin reflects Yorkshire's many famous lighthouses and the history of the life-saving charity.
"Where Sea Meets Shore", designed by artist Evie Grace Caldwell, will be positioned at Wykeland's Flemingate retail and leisure destination in Beverley, while the "Lifeboats and Lighthouses" puffin, designed by artist Gordon Banks, will make the Fruit Market its home.
Sponsorship of the puffins trail is the latest example of Wykeland's deep commitment to culture and the arts as part of its strategy of putting people at the heart of physical, social and cultural regeneration.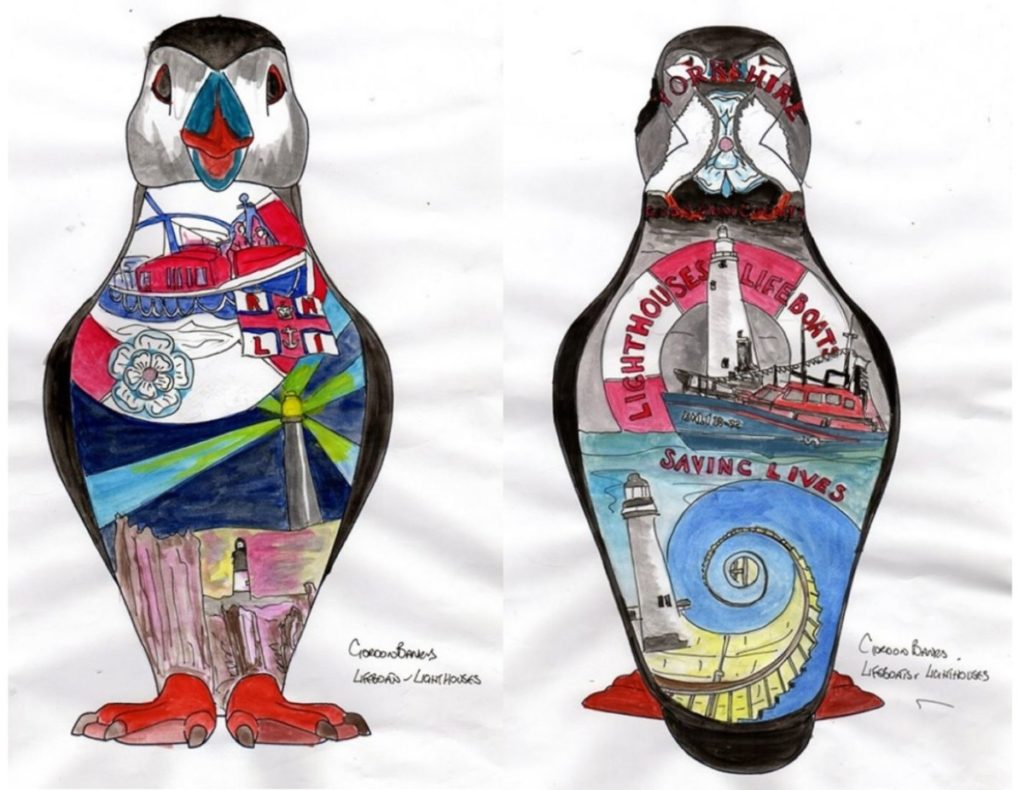 Wykeland supports dozens of cultural and artistic organisations, in a variety of ways, including as a long-standing sponsor of Hull's Freedom Festival. Wykeland was the first of the business "angels" who backed Hull's City of Culture bid and then became a Major Partner of Hull UK City of Culture 2017.
Wykeland created and owns the Stage @TheDock amphitheatre in the Fruit Market, which is now firmly established as an important performance venue, while Wykeland Managing Director Dominic Gibbons is Chair of the Hull and East Yorkshire Cultural Compact, which has been created to support the sustainable growth of the region's diverse cultural offer.
Natalia Cleary, Wykeland Culture and Events Manager, said: "We're thrilled to sponsor two puffins as part of Puffins Galore!
"This creative initiative will highlight East Yorkshire's many assets and attractions, boost tourism, generate footfall in key locations and support talented local artists.
"We're looking forward to the puffins taking pride of place at Flemingate and in the Fruit Market and becoming much-loved local landmarks."
Puffins Galore! follows the hugely popular and award-winning "Larkin with Toads" and "A Moth for Amy" projects, both of which Wykeland supported.
Once the puffin trail has come to an end the sculptures will be sold, either to their sponsors or at a grand charity auction.
Proceeds from the sales will be donated to Yorkshire Wildlife Trust, the RNLI, the Royal Society for the Protection of Birds (RSPB) and Hornsea Inshore Rescue. These organisations were selected because of the important role they play in protecting wildlife, or their vital work saving lives at sea.
For more information on the puffins project, visit www.puffinsgalore.co.uk