Pupils from a Northallerton primary school have helped bring the community together through a creative art project linked to the North Yorkshire town's transformative Treadmills development.
The "Imaginosity" project celebrating imagination and freedom of expression is supported by leading developer Wykeland Group and Hambleton District Council, who are working together to create an exciting present and future for the former Northallerton Prison site.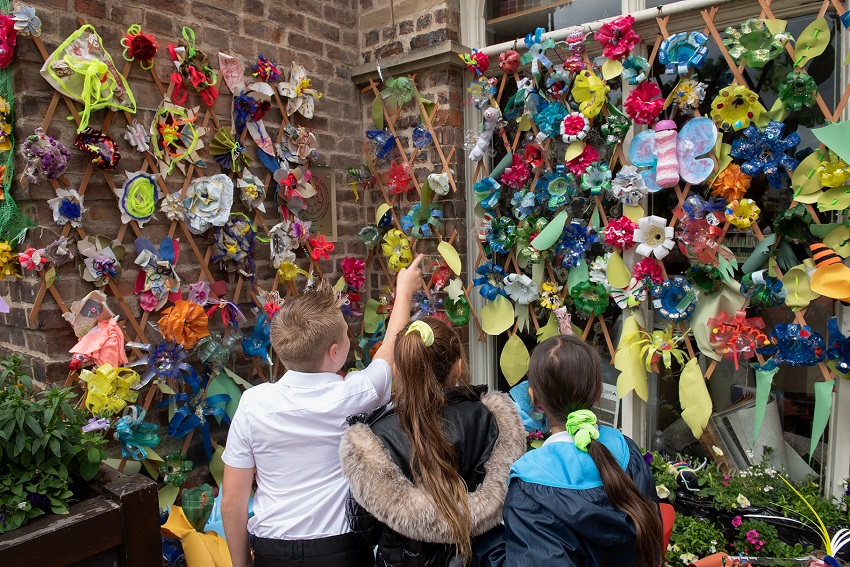 The project was first launched in 2018 with the aim of unleashing the imaginations of children at Mill Hill Community Primary School, just yards from the Treadmills site. It previously saw pupils create a flock of beautiful birds out of humble milk cartons, among other creations.
This year, the focus of the project was on the themes of blooming and flourishing. A group of 14 young "Art Ambassadors" from the school were selected to lead the project, working directly with artists Karen Andrew and Liz Dorton to create beautiful blooms and fantastic flowers from recycled materials.
Prior to lockdown, children from Mill Hill had visited two nearby care homes, Beechwood and Rivendale, and held drop-in sessions at Northallerton Library to teach others how to make flowers from plastics, fabrics and other materials and, as a result, residents were invited to add their own creations to school project.
It meant the community was brought together through their involvement in a shared project, even though they could not continue to physically meet because of the Covid-19 lockdown.
The project culminated in an extraordinary display of flowers on the façade of Northallerton's Town Hall for one week earlier this month.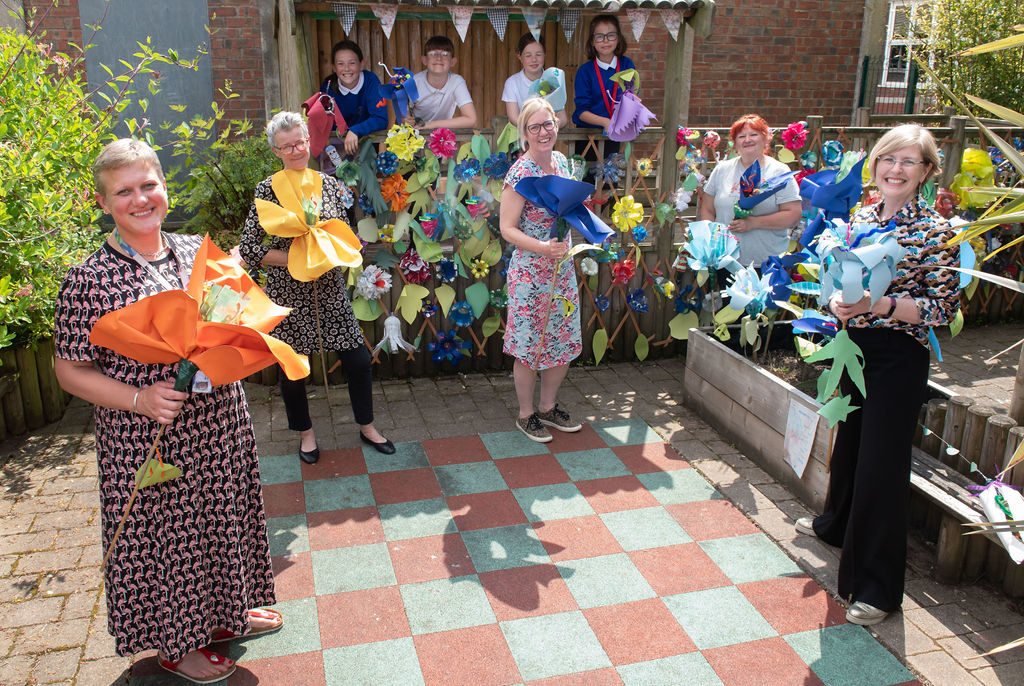 Elaine Burke, Wykeland's Community Engagement Consultant who manages the ongoing project, said: "Imaginosity really came into its own this year and the theme of flowers and blooming was perfect in the midst of such a difficult time.
"The children reached out into their community and used their imaginations to create wonders and symbols of hope in the midst of the most challenging times.
"The Imaginosity project harnesses the power of imagination, supporting Mill Hill children to think creatively across the whole school curriculum and connecting them positively to their local community."
Rebecca Bainbridge, Headteacher at Mill Hill, said: "The Imaginosity project has given us the opportunity to focus on creativity and imagination and where that can lead us – which is anywhere!
"Art can teach so many life skills and imagination keeps life interesting. Imaginosity has been a wonderful chance for our children to work with talented artists and for our own Art Ambassadors to develop their skills.
"We're proud the project has continued to bloom, despite lockdown, and were delighted with the exhibition, which was a fabulous culmination of everyone's work.
"I'd like to thank Wykeland Group and Hambleton District Council for supporting the project, which has added a new dimension to our curriculum."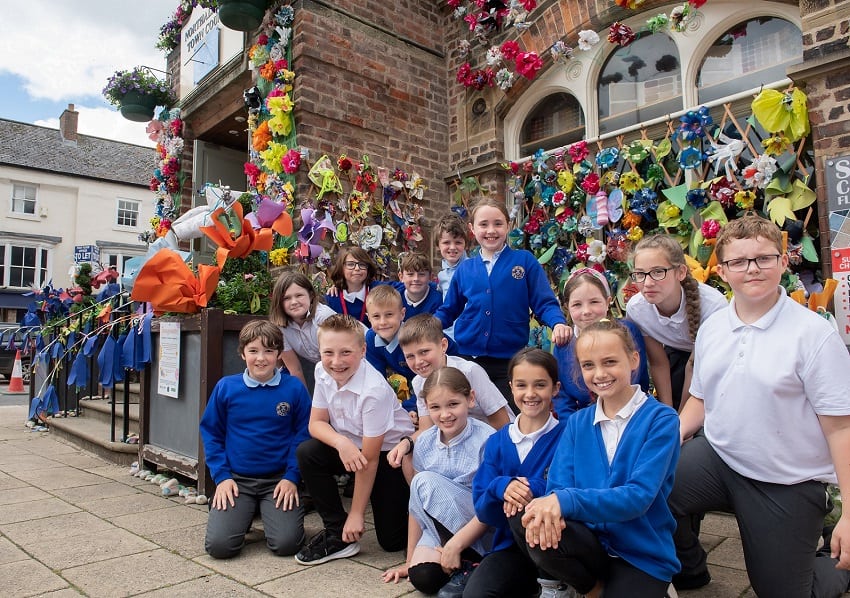 Hull-based regeneration company Wykeland Group is a long-standing sponsor of the arts and supports projects such as Imaginosity as part of its ongoing commitment to involve the community in its projects and help develop the skills, aspirations and creativity of local children and young people.
The school project is linked to the £17m Treadmills scheme which is seeing the former Northallerton Prison site reinvented as a stunning digital workspace and mixed-use retail and leisure destination. The centrepiece is C4DI (Centre for Digital Innovation) Northallerton, an exciting tech community which opened in May and is linked to a digital education "eCampus".
The Treadmills project is being delivered by the Central Northallerton Development Company (CNDC), a joint venture between Wykeland and Hambleton District Council. 
Jonathan Stubbs, Development Director of Wykeland and a CNDC Board member, said: "We're very proud to support the Imaginosity project and to help to nurture and develop children's creativity.
"It will create a lasting legacy above and beyond the positive economic and employment impact of the Treadmills development.
"We're also delighted to have witnessed how the children of Mill Hill School have engaged with the local community, particularly during what has been such a challenging time for everyone.
"This fantastic community collaboration has produced stunning results for everyone to enjoy."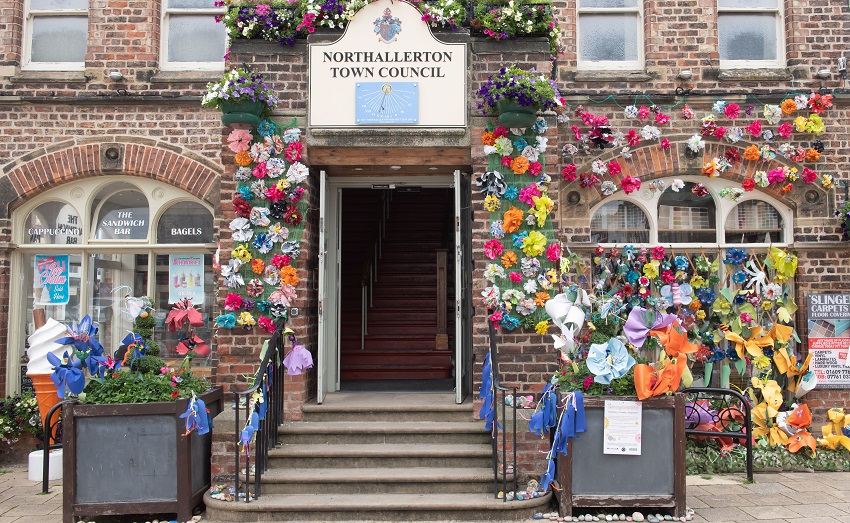 Pictures: Jemison Photographer.