Leading developer Wykeland Group has launched the expanded Melton West business park, offering a host of development opportunities at one of Yorkshire's largest commercial sites.
The successful Melton West development has been increased to 200 acres following Wykeland's acquisition of the neighbouring Melton Park site. This will provide up to 2.85m sq ft of space, which includes existing operations.
With a prime location just off the A63 west of Hull, Melton West offers opportunities for manufacturing, warehouse, distribution and office uses ranging from 10,000 sq ft right up to the potential for a single 1m sq ft "mega shed".
The development is one of only a handful of sites of such scale across the North of England.
Wykeland has appointed Hull-based Garness Jones and CBRE as joint agents for Melton West, to provide local, regional and national representation for the development.
Melton West offers easy access via the M62 to the national motorway network. The site is also close to the Humber ports, the UK's busiest trading complex, and can draw on a labour force of one million people within a 30-mile radius.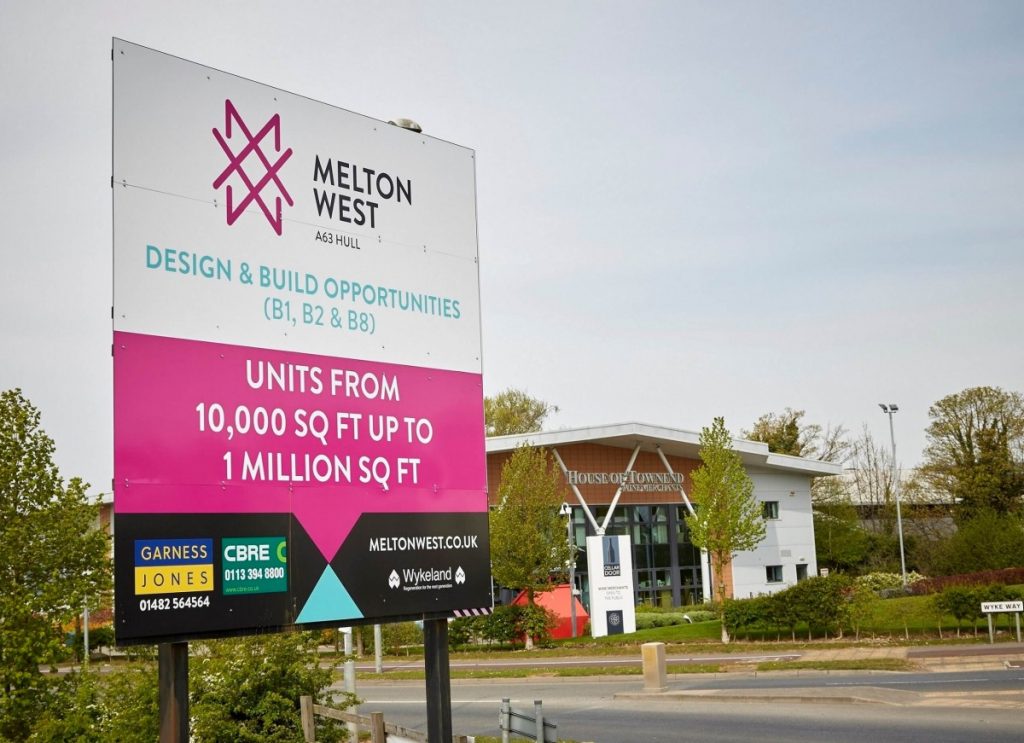 The business park benefits from Enterprise Zone Status, meaning investors can enjoy discounted business rates.
Wykeland Managing Director Dominic Gibbons said: "Melton West is a successful, well established and well recognised development, so we have decided to build on the brand in launching the expanded business park.
"We know there is significant pent-up demand for the opportunities offered by Melton West as there has been no new, substantial development of this type and size in the Humber area in recent years.
"There are only a handful of sites on this scale available in the North of England and a shortage of facilities such as this across the M62 corridor.
"The location and development opportunities are ideal for modern warehousing and distribution requirements and we have already received a number of enquiries."
Melton West has 750,000 sq ft of completed development, with leading businesses located on site including Heron Foods, generator manufacturer Allam Marine and shower maker Kohler Mira.
Infrastructure works have also just begun at Melton West for a £10m, next-generation Lister Group Mercedes-Benz dealership. These works will facilitate further development at the site.
With around 1,100 people already employed on site, Melton West now has the potential to generate a total of 5,000 jobs.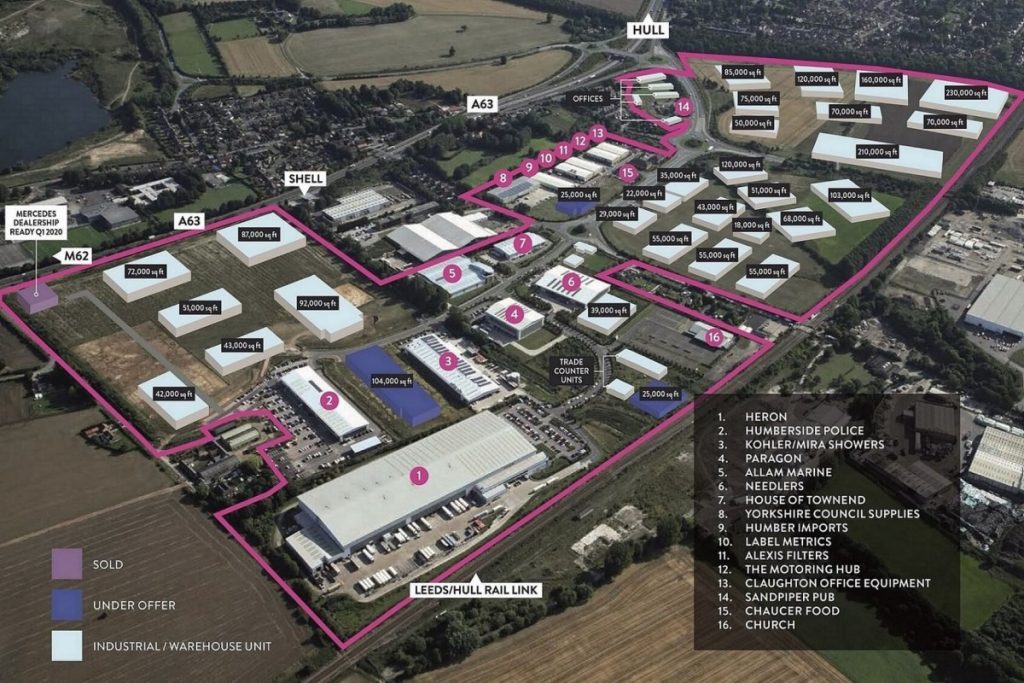 The expanded site also includes 35 acres of woodland, including part of the Yorkshire Wolds Way, offering the opportunity for recreation and exercise uses to be incorporated within the development, to support the efforts of businesses based on site to promote employee wellbeing.
Wykeland acquired the Melton Park site in December 2018, in the company's largest ever land purchase, and is now marketing the expanded development.
Mr Gibbons added: "We've created a masterplan, which details the development opportunities across the extended site, and we've taken that to market.
"As with all our developments, we will work with occupiers to design and develop facilities to meet their exact business needs."
Mike Baugh, Senior Director at CBRE's Leeds office, said: "We are delighted to be working with Wykeland on this instruction.
"Melton West offers one of the most significant opportunities in the region and arguably the most exciting new employment site in East Yorkshire. We anticipate strong interest in the site, which can offer a full range of unit sizes and is one of very few sites in the region which could accommodate a single unit of 1m sq ft."
David Garness, Managing Director of Garness Jones, said: "We look forward to working with the Wykeland team and CBRE on the opportunities presented by a vibrant and attractive business location that will provide a sought-after working environment for generations to come."
Wykeland is one of Yorkshire and the Humber's leading commercial developers with a development pipeline of almost £400m within the region. Flagship schemes include the fast-growing Bridgehead business park close to the Humber Bridge and the @TheDock tech campus in Hull's Fruit Market waterfront quarter.
Wykeland is part of the Wykeland Beal joint venture with East Yorkshire-based Beal Homes which is driving forward the regeneration of the Fruit Market, working in partnership with Hull City Council.
Wykeland has also formed a joint venture with Hambleton District Council to transform the former Northallerton Prison site in North Yorkshire into the £17m Treadmills retail, leisure and business destination.
For more information on Melton West go to www.wykeland.co.uk/developments/meltonwest-business-park/