Wykeland Group has been recognised for its critical role in the development of the digital economy in Hull and the Humber.
Wykeland received the Outstanding Contribution Award at the Hull and Humber Tech Awards 2019, organised by news publisher Hull Live and local communications provider KCOM.
The award recognised the leading role played by Hull-based regeneration company Wykeland's C4DI tech hub and @TheDock tech campus in the city's Fruit Market in driving the growth of the region's tech sector.
The award was presented to the Wykeland team by KCOM Managing Director Sean Royce at the culmination of an evening celebrating the region's tech talent held at the new performance venue in Humber Street in the Fruit Market.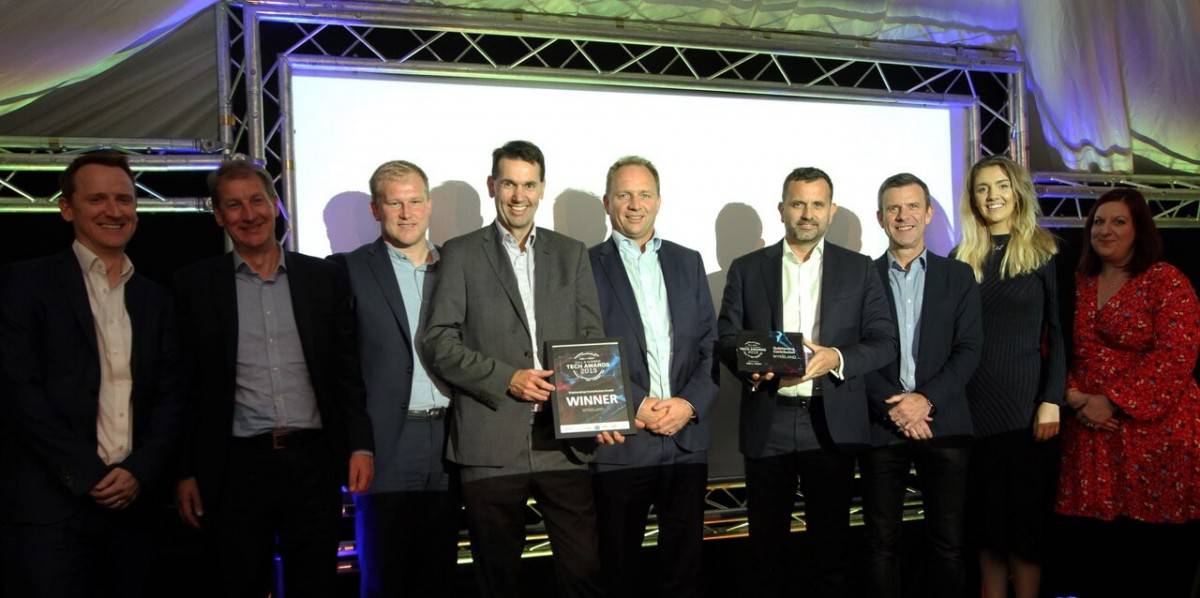 Mr Royce told the audience of digital entrepreneurs, innovators and specialists Wykeland had played a pivotal role in both the development of Hull's vibrant tech hub and the re-energised Fruit Market creative and cultural quarter.
He said C4DI had "provided a home for Hull's tech start-ups to thrive and grow – a place for like-minded businesses to collaborate, innovate and produce ground-breaking software, apps, gadgets and much, much more cool stuff".
Mr Royce said Wykeland had also led other successful developments, including Bridgehead business park at Hessle, East Yorkshire, which is home to many successful tech businesses such as digital-based bathroom retailer victoriaplum.com; laser manufacturer Luxinar; telecoms and IT managed services provider The One Point; office technology company IT@Spectrum; and digital pharmaceutical packaging firm Origin.
He added: "It's fair to say Wykeland's support of the tech sector has been enormous. Without its investment and, most importantly, vision the great leaps forward that have been made in Hull and our region over the past few years wouldn't have been remotely possible."
Accepting the award, Wykeland Managing Director Dominic Gibbons paid tribute to all those who had played a part in developing the vision for C4DI as a "flagship hub facility which would be more than the building itself".
The process began nearly 10 years ago with Wykeland and KCOM funding workshops and online questionnaires that revealed the region's digital community "was rich in talent, but fragmented around the region and largely invisible to local non-tech businesses".
That led to the creation of a working party of Wykeland and representatives of the local tech community, including KCOM, the University of Hull, Trident and StarGrange, from which C4DI was born, beginning with a dynamic, co-working space within Wykeland's head office at Wykeland House in the Fruit Market.
The success of C4DI Beta gave Wykeland the confidence to invest in the 23,000 sq ft C4DI building, which opened in late 2015.
Around 200 start-up and scale-up tech firms are now based at C4DI or closely linked to it, as well as hundreds of digital specialists and freelancers. C4DI's tech experts deliver projects for more than 50 non-tech member companies, including global organisations such as Siemens, RB and Nestle.
World-class businesses like Saab have also been brought to Hull by C4DI and @TheDock, while Arco, one of Hull's longest-established companies, chose the tech campus for its digital transformation team. The success of the Arco digital team then led to the company deciding to relocate its head office and 500 staff to the Fruit Market in a flagship new building, with construction set to begin within weeks.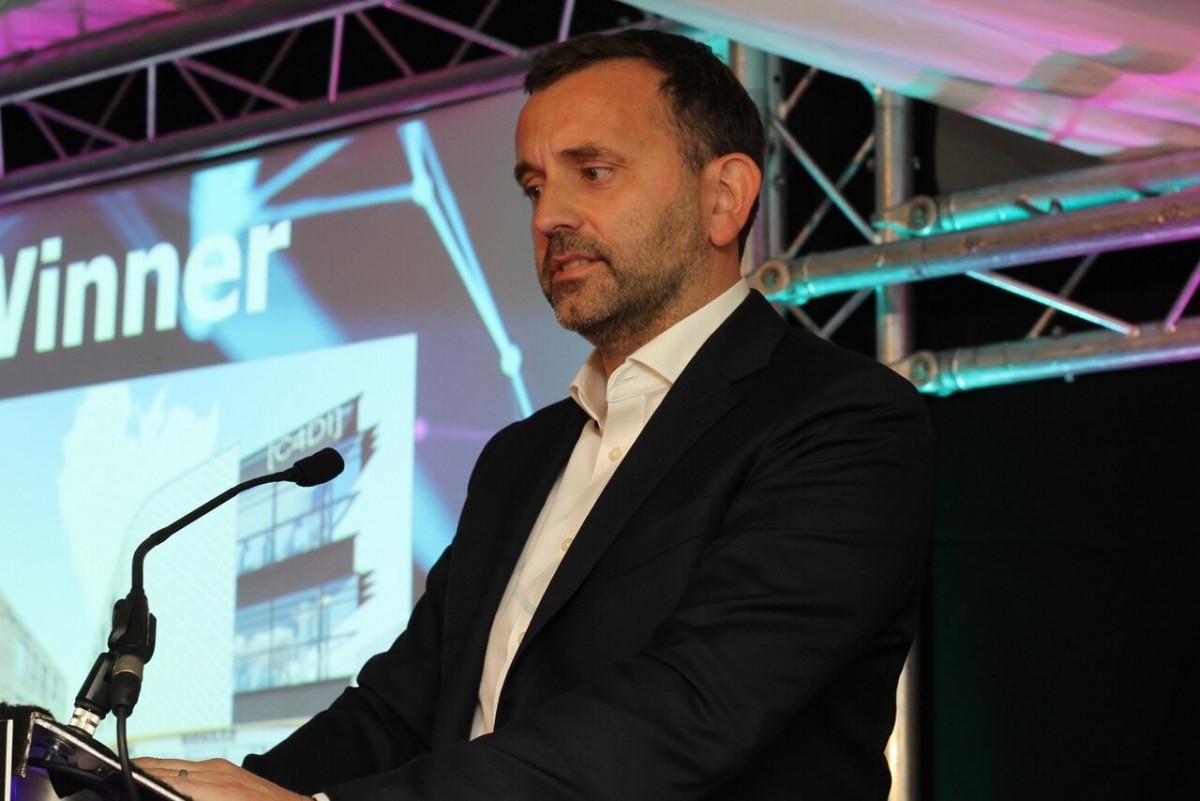 Mr Gibbons thanked the Board of C4DI – Chairman David Keel, Managing Director John Connolly, Sean Royce, Gary Young, Andy Parkinson and Ian Franks – as well as the C4DI and Wykeland teams and the region's digital community for making the tech hub such an outstanding success.
"All of you in this room have given the Board of Wykeland the confidence to invest and to continue to invest in a very collaborative way with your sector," he said.
"We will continue to play our small part and want you all to continue to be so creative, visionary and hard working in putting Hull and this great Humber region on the UK digital technology map."