An innovative arts project launched by regeneration leader Wykeland Group has received a prestigious Yorkshire award.
The "Imaginosity" project is linked to the Treadmills development in Northallerton, North Yorkshire, and has connected pupils at Mill Hill Community Primary School in the town with their community through the power of creative thinking and art.
Previously praised by Prime Minister and local MP Rishi Sunak, Imaginosity has included a range of inspiring activities, including primary age pupils leading creative workshops with elderly care home residents and covering Northallerton's Town Hall in recycled flowers.
Imaginosity has now been recognised at The Yorkshires Commercial Real Estate Awards 2023, where Wykeland won the ESG (Environmental, Social and Governance) Excellence award for the project.
Run by Yorkshire Children's Charity, the awards celebrate excellence across Yorkshire's commercial property sector.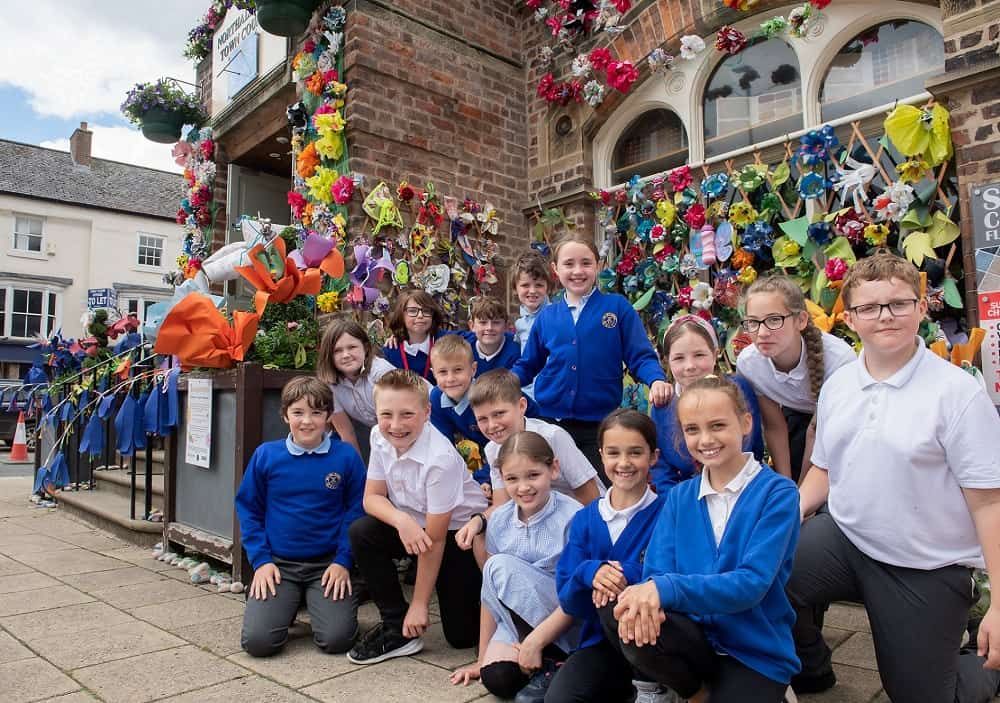 Jonathan Stubbs, Development Director at Wykeland, said: "The Imaginosity project has been running for five years and in that time has gone from strength to strength. We're delighted it has now been recognised with this prestigious award.
"Our strapline is 'regeneration for the next generation' and Imaginosity encapsulates and brings this brand statement to life.
"Working with partners, we deliver unique, powerful and ground-breaking creative programmes which make a lasting difference to communities in areas where we deliver our developments.
"We're proud to have established an innovative programme which has changed the lives of children at Mill Hill school and is having a positive and continuing impact on the wider Northallerton community."
Wykeland has been carrying out school engagement projects alongside its developments since 2011, with a total of more than 1,500 children benefitting from these initiatives.
Imaginosity was launched by Wykeland as part of connecting the community with the award-winning Treadmills scheme it has delivered in partnership with the former Hambleton District Council. The £20m development has transformed the former Northallerton Prison site into a thriving retail, leisure and commercial destination.
Imaginosity was launched to tackle some of the challenges facing young people in Northallerton, increasing their emotional resilience, raising aspirations and connecting them with their community.
Wykeland allocated funding to the project to improve education outcomes for disadvantaged pupils who face additional challenges to reach their potential.
Mill Hill school was chosen for the project because it is just 400 metres from the Treadmills site. In addition, almost three times as many pupils at Mill Hill school are eligible for Pupil Premium support compared to the national average.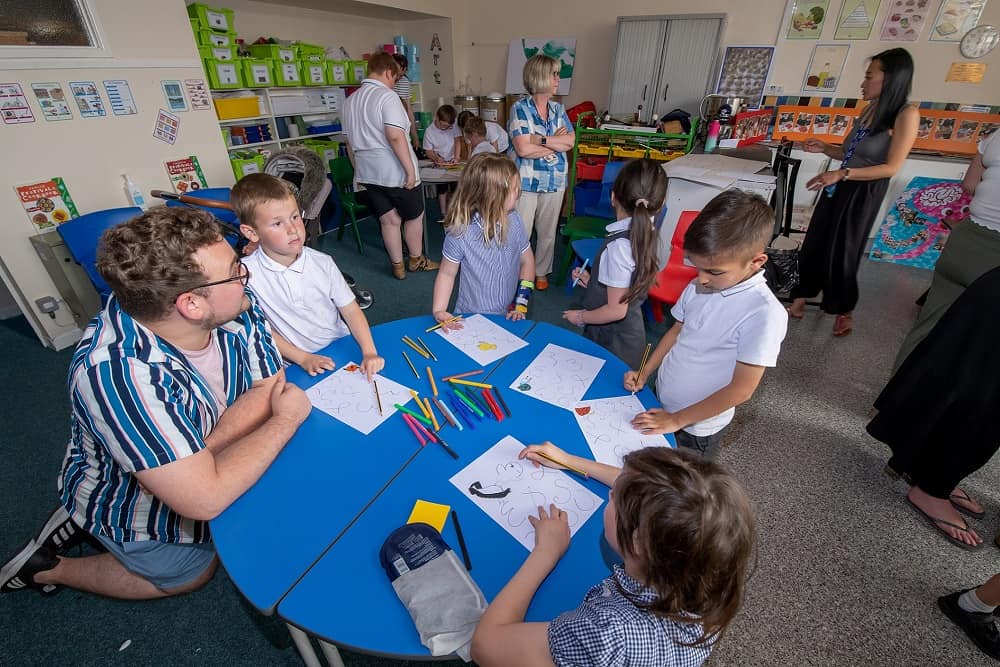 The project has been led by Wykeland's Community Engagement Consultant Elaine Burke and has seen pupils at Mill Hill school work with the lead artist Simon Crook, and supported by their teachers, to explore and test ideas, working together in mixed-age classes – developing skills, empathy and teamwork, which transfers to their schoolwork across the whole curriculum.
The pupils also work with business mentors to deliver real projects and bring their ideas to life for the benefit of the wider community.
Elaine said: "Imaginosity is a unique, systemic approach to supporting children to thrive over the long term. Working with Mill Hill school, Imaginosity harnesses the power of creativity and creative thinking; combining this with building social capital and individual confidence.
"We see truly exceptional results at Mill Hill school and this innovative model will be extended to another school in September. Imaginosity is now attracting national interest, reflecting the pioneering nature of this inspiring programme.
"Winning the Yorkshires Award is a fantastic recognition of Wykeland's unique community engagement work and the passion and commitment of the team who deliver the Imaginosity programme."
Imaginosity has been described by Prime Minister Rishi Sunak, who is MP for Richmond, as "a most worthwhile and praiseworthy effort" and a "fantastic contribution from Mill Hill pupils".
The project was recently highlighted in Mill Hill's Ofsted report for its contribution to the personal development of pupils. Ofsted identified Imaginosity as a route for the school to achieve an "Outstanding" rating in this area.
As Wykeland completes its delivery of the Treadmills development in Northallerton, the company has ensured the Imaginosity project will continue by providing a £50,000 legacy fund, match funded by Hambleton District Council. The project is now supported by regional arts organisation Rural Arts and Wykeland remains involved as a steering group member.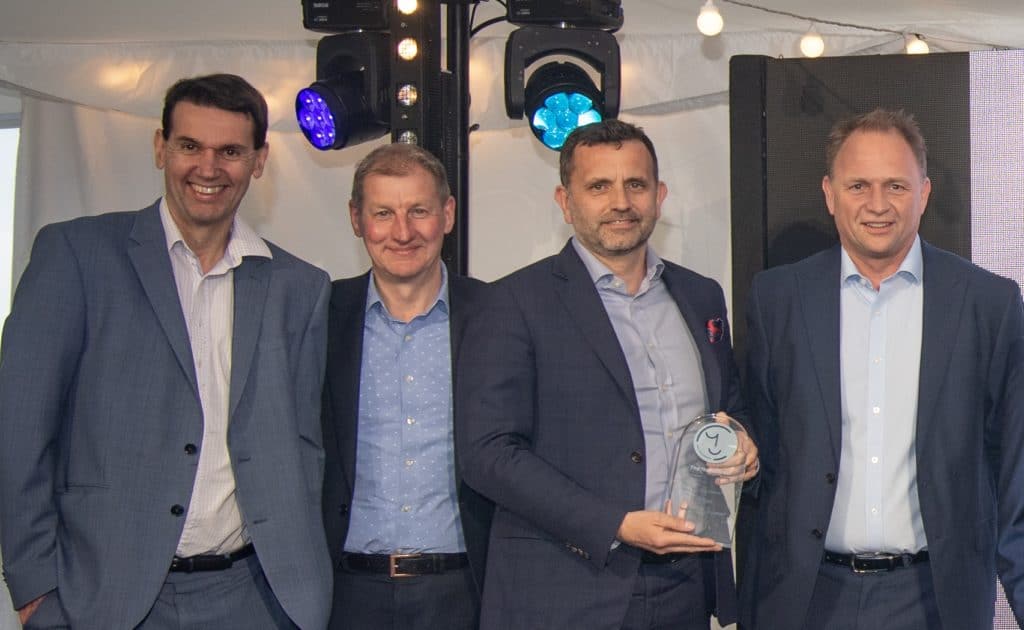 Judges at The Yorkshires Commercial Real Estate Awards praised the project for its social impact in Northallerton.
Lucy Sturrock, a Partner at legal firm Addleshaw Goddard, which was also a Major Sponsor of the awards, said: "The judges wanted to particularly celebrate the social element of ESG which can often be overlooked.
"Imaginosity is a great programme which arose from a focus and interest in the social and cultural impact of property and its development. It is worthy of acclaim."