The launch of Hull's most eagerly-awaited housing development has been a resounding success, with homes worth almost £7m sold before a brick has been laid.
A third of the properties in the Fruit Market scheme were reserved by eager property hunters after around 700 people attended the launch event for Hull's most exciting residential development in decades.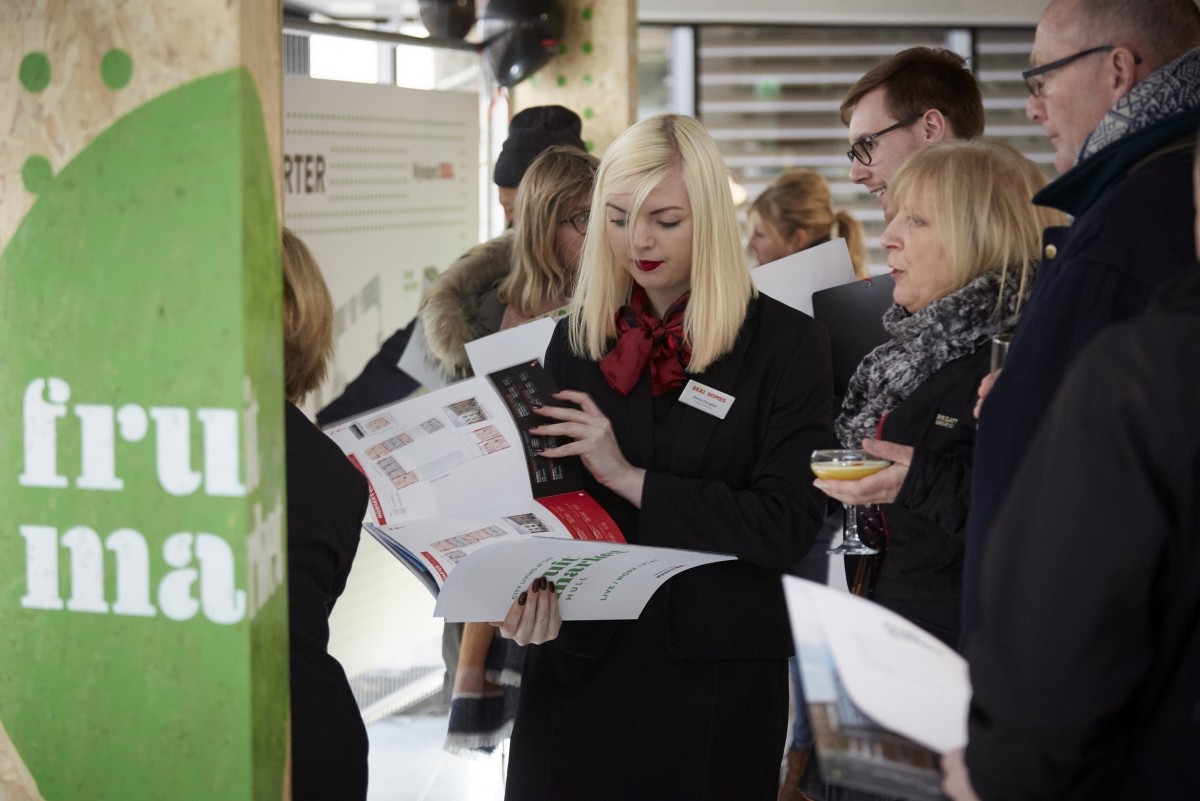 A total of 33 properties were sold off-plan after developer Wykeland Beal revealed details of the new homes for the first time to an expectant public at the weekend launch.
Wykeland Beal had planned to make one of the four quarters that make up the development available at the launch, but decided to release a second quarter in response to the exceptional demand. Properties were sold to a wide range of people, from first-time buyers to property investors, demonstrating the development's broad appeal.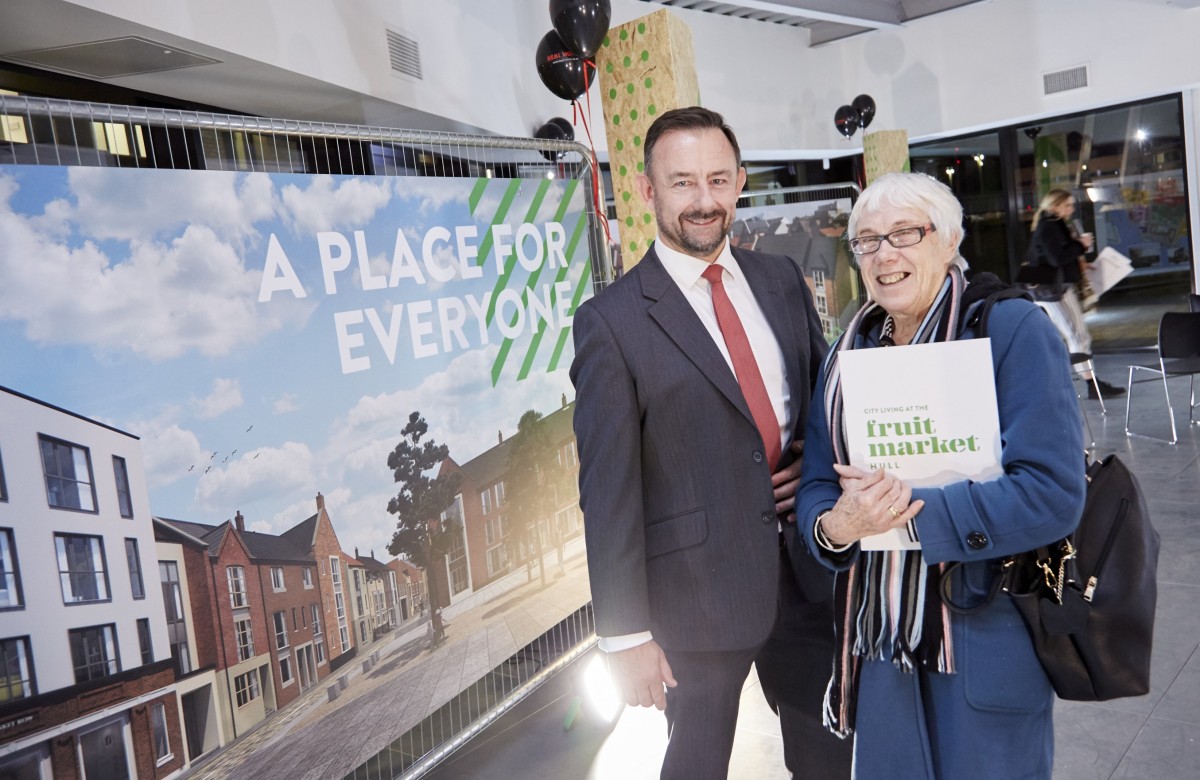 The launch of the £17m residential scheme is the latest major stage in the £80m transformation of the Fruit Market, which is being driven forward by the Wykeland Beal joint venture, formed by regeneration company Wykeland Group and housebuilder Beal Homes, working in partnership with Hull City Council.
Richard Beal, Chairman and Managing Director of Beal Homes, said: "We're delighted with the response to the launch and the number of properties that have been reserved off-plan.
"The Fruit Market has really captured the imagination of buyers – this was the most successful launch we have ever had.
"People at the launch really loved the variety and quality of the design of the properties and how they will be integrated into the development of the Fruit Market to form a very special new community.  
"We had significant pent-up interest in this development and expected it to be popular, but we found it very difficult to predict launch sales, as there has simply been nothing like this previously in Hull. In effect, it signals the arrival in Hull of contemporary urban living, as seen in many other major cities.
"This development is one of a kind and that's a key part of its appeal – buyers don't want to miss out on securing a high-quality, new-build property in an area rich in creativity, culture and opportunity."
The development features 101 high-quality two and three bedroom homes arranged in mews style around four private courtyards – Horner's Quarter, Martin's Quarter, Scott's Quarter and Finkle Quarter – all names synonymous with the history and heritage of the Fruit Market. The development will also see the reinstatement of two historic squares, Scott's Square and Horner's Square.
The properties are a mix of townhouses and apartments, arranged over two and three storeys, with a mix of traditional and contemporary styles creating a highly attractive new neighbourhood amid the cobbled streets of the Fruit Market.
Prices for properties released so far range from £149,995 for a two-bedroom apartment up to £274,995 for a three-bedroom townhouse with car port or parking space.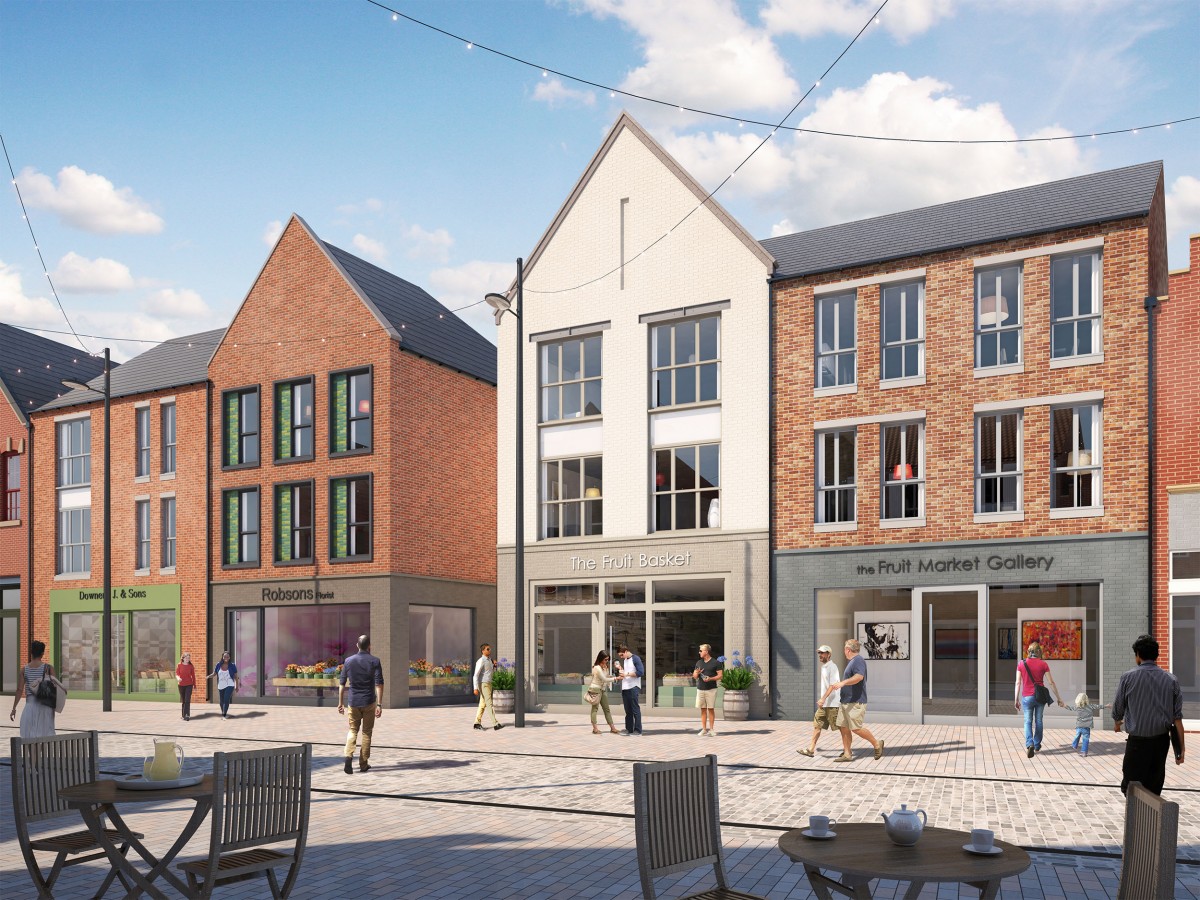 Construction is expected to begin within weeks, with the first homes scheduled to be completed by the end of this year. Other properties sold during the launch event will be available for occupation progressively during 2019.
The regeneration of the Fruit Market has seen the reinvention of a waterside quarter which for decades was home to the city's fruit and veg trade.
An ongoing wave of investment has seen a largely derelict district become a vibrant new community, featuring creative businesses, restaurants, bars, galleries and shops. Now the residential development will add a further key element to the long-term transformation of the area.
Dominic Gibbons, Managing Director of Wykeland Group, said: "The outstanding success of the residential development launch is a major boost for the Fruit Market and adds to the ever-growing momentum behind the rejuvenation of Hull as a whole.
"It's also a vote of confidence in this locally-led regeneration project, with Wykeland Beal working closely in partnership with Hull City Council.
"Having hundreds more people living in the Fruit Market will mean customers on the doorstep for the businesses in this growing urban village.
"People are really buying into our joint vision for the Fruit Market as a fantastic place to live, work and enjoy leisure time – it really is becoming the place to be in the fastest-emerging city in the North."
Paul and Jemma Eastburn rent an apartment just yards away and first registered their interest in the Fruit Market homes two years ago. They bought a three-bedroom townhouse within 20 minutes of arriving at the launch event, held at the @TheDock development in the Fruit Market.
Mrs Eastburn, a teaching assistant, said: "We've looked at lots of other areas but nothing compares with living here. Looking around elsewhere convinced us that we wanted to stay.
"It's so close to the city centre and there's so much happening in this area. We also like that no two properties look the same. There's a really good mix of designs and styles.
"Our children love it around here and it's great that we'll be able to bring them up in a nice place to live with so much going on around us."
Young couple Josh Hedges and Louise Bales, both 20, bought a two-bedroom townhouse with assistance from the Government's Help to Buy scheme, which makes it possible to buy a new home with just a 5% deposit.
Josh, a marketing executive and musician, said: "We're so excited. We love the area around Humber Street and it's really developing now – it's becoming the creative heart of Hull. It will be really cool to be living in this area and be part of it all.
"We've not told our friends that we were looking for a house together, so they will be amazed we've done this and I think they'll be jealous about us moving into the Fruit Market."
For enquiries about the new homes in the Fruit Market, please call 07951 235164 or e-mail info@beal-homes.co.uk
Further information is available at www.fruitmarkethull.co.uk/live