There's space to grow in one of Yorkshire's largest business parks
Melton West provides over 200 acres of bespoke, innovative and high quality business premises. This could be your new home through cost effective leasehold and freehold packages.
The possibilities are significant and capacity for buildings of up to 300,000 sq ft make it an enviable location for both national and international companies. Over 1 million sq.ft has already been developed with a further 2.6 million sq.ft due to commence in the next few months.
Melton West is home to 1,500 employees and set to grow to 5,000 employees in the next two years.
LOCATION
Access to enterprise
Melton West is strategically placed with direct access to the M62 corridor. This connects it to the rest of the UK and with close proximity to other transport links, the business park is quickly becoming a source of pride for Hull and the East Yorkshire region.
What's here
Join a range of exciting businesses
Many organisations are already based here including Heron Foods, Paragon, Kohler Mira, Allam Marine and Amazon last mile delivery. Land has also been allocated to global medical technology business Smith + Nephew for an £80m+ R&D, office, manufacturing and warehouse development. There's space for startups and new innovative businesses with anywhere between 10,000 sq ft and 300,000 sq ft of B1, B2 and B8 opportunities available. We also have detailed planning consent for a speculative 86,000 sq.ft scheme.
The land around provides employees with an attractive environment to work. The nearby plantation is part of the Yorkshire Wolds Way and includes walking tracks and cycle paths.
We work in partnership with Yorkshire Wildlife Trust to ensure Melton West helps a diverse wildlife with our carefully designed habitat creation. To celebrate the Queen's Platinum Jubilee, we are working with Yorkshire Wildlife Trust and 6 local primary schools to create a Jubilee Woodland – The Queen's Green Canopy.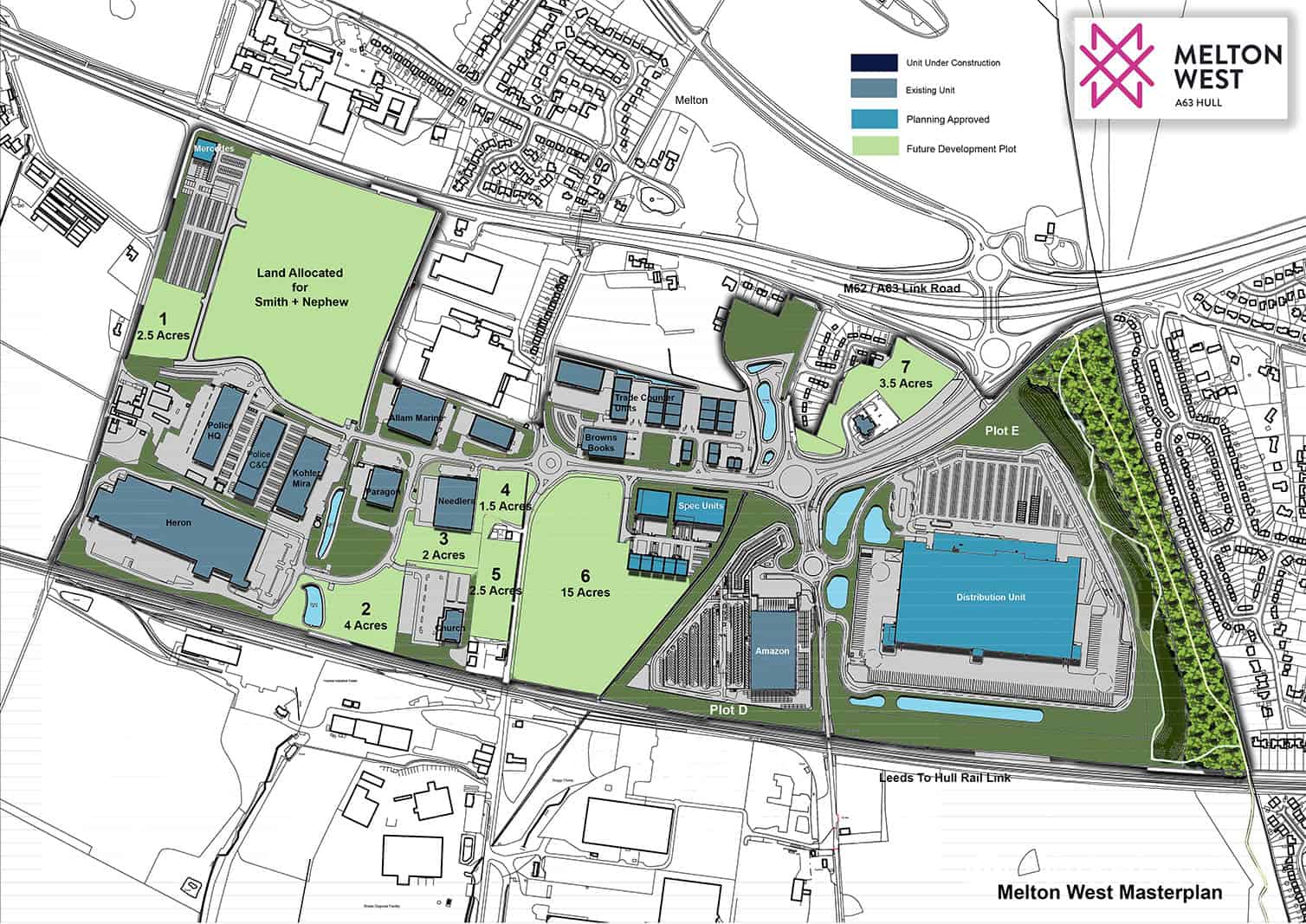 A NEW LOCATION FOR YOUR BUSINESS
Available Properties
Melton West has a lot to offer. See what's available for your organisation.