Beal Homes has moved into its own stunning new home at Bridgehead business park, beginning a fresh chapter for the family-owned housebuilder.
The Beal team has relocated to a £5.5m showpiece new head office as the company enters its 55th anniversary year.
The 20,000 sq ft, two-storey building occupies a prominent position next to the Porsche Centre at Bridgehead business park in Hessle, East Yorkshire, and is the latest flagship development at the prime business location.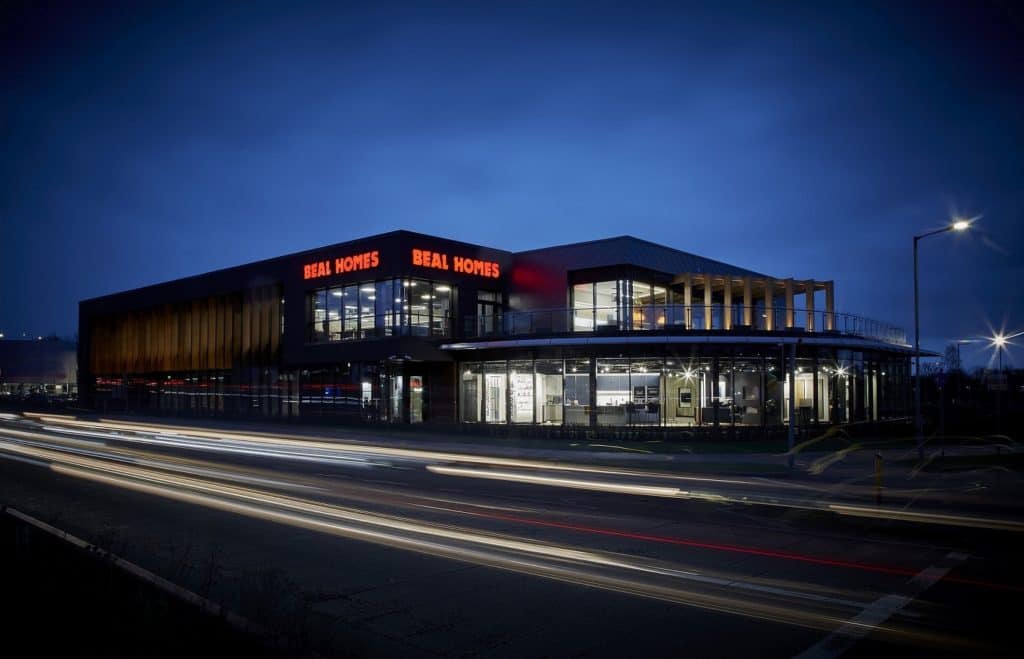 Beal has worked on the project with Wykeland Group, owner and developer of Bridgehead, reinforcing the strong relationship between the two local businesses, who are also joint venture partners in the regeneration of Hull's Fruit Market urban village.
Dominic Gibbons, Managing Director of Hull-based Wykeland, said: "The new Beal Homes head office is the latest major investment in a continuing story of successful development at Bridgehead.
"Their new office is a spectacular, both inside and out, and a fantastic addition to Bridgehead.
"Beal was the first business to make its home at Bridgehead, benefiting from the brand profile offered by such a prominent and prestigious location and the opportunity to purpose-design customer facilities to deliver their unique business model.
"Now Beal has invested again at Bridgehead, to take the business to the next level. It's a perfect example of delivery on our long-term vision for Bridgehead as a place where prestige brands invest, thrive and grow."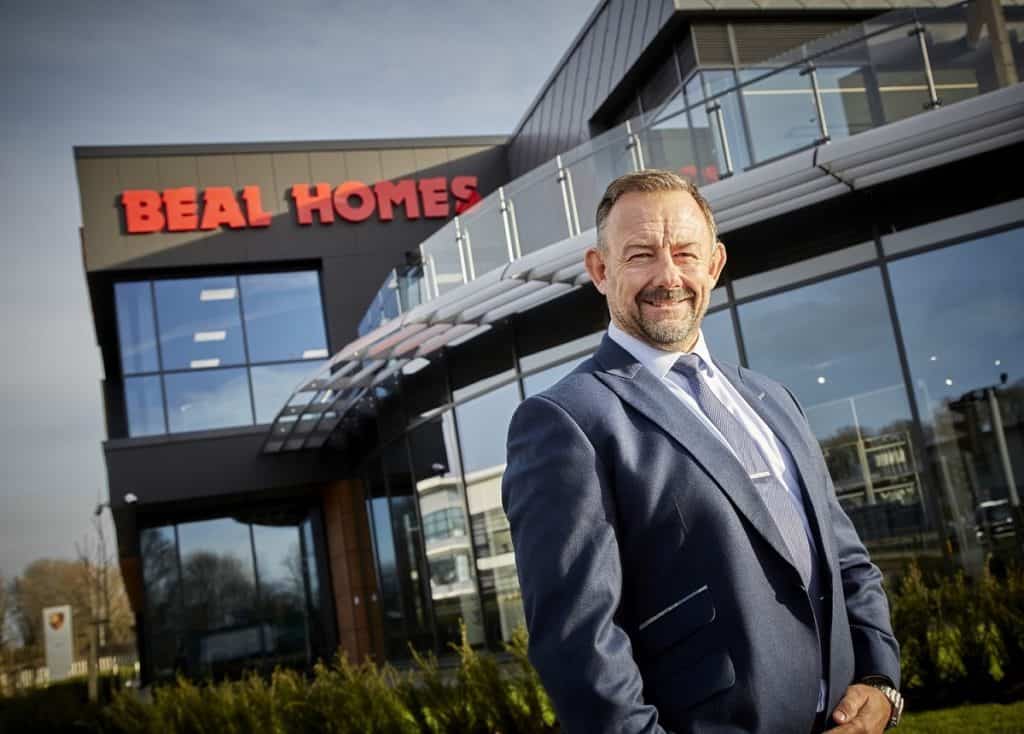 The new building provides Beal's office-based team members with a superb working environment, as well as offering industry-leading customer experience facilities.
It features an impressive reception area and central atrium, open-plan work spaces, a boardroom, meeting and training rooms, breakout spaces and a first-floor outdoor terrace.
The jewel in the crown of the new building is a fabulous Design Lounge, where customers work with Beal's expert designers to personalise their new home to fit their lifestyle and tastes perfectly.
The Beal team have moved just 100 yards across the road from the company's previous building, on the opposite side of Boothferry Road at the Bridgehead site, which had been the housebuilder's home for almost a decade.
It marks a major milestone in the development of the business, which has grown to become the region's leading independent housebuilder, with a 160-strong workforce, an unrivalled reputation for design and build quality, and a business model based on uniquely personal customer service.
The move into the state-of-the-art building is also a powerful vote of confidence in the housing market in Hull, East Yorkshire and Lincolnshire where Beal operates.
Beal Chief Executive Richard Beal said: "We're hugely excited to open a new chapter for Beal Homes in this fantastic new building.
"It represents a major investment in the business and in providing our excellent team with an exceptional working environment. It's also a state-of-the-art facility for our customers and would-be buyers to drop into and enjoy the experience of finding and creating their new dream home.
"The expanded Design Lounge enables us to take the bespoke service we offer to all our Beal buyers to another level and accelerate our growth.
"It demonstrates our commitment to putting our buyers at the very heart of everything we do and the enhanced service we can now offer sets us further apart from other housebuilders.
"Our new building is a highly-visible showcase for the Beal brand, a place where customers can use the latest digital technology to view our developments and house types, and where our buyers will enjoy bringing their vision for their own dream new home to life."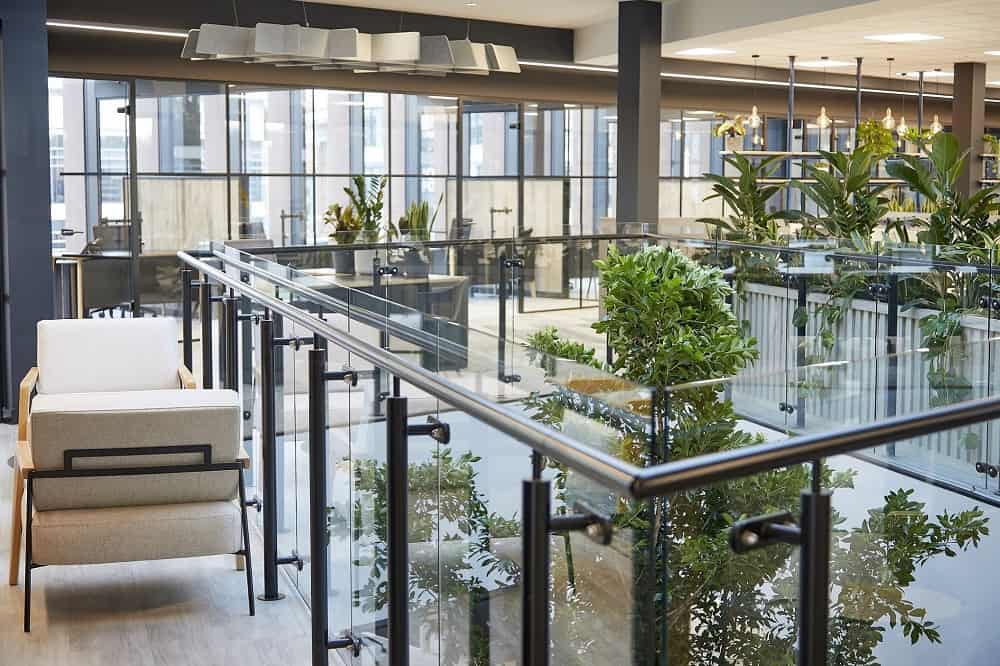 Designed by Yorkshire-based architectural practice The Harris Partnership, the new building is more than twice the size of Beal's previous base, with the interior design and fit-out delivered by Hull-based Chameleon Business Interiors.
Chameleon Chairman Shaun Watts said: "We delivered the internal fit-out for Beal's previous head office back in 2013, so it's been great to continue our working relationship, creating a truly exceptional workspace that we're very proud of.
"The interior design is centred around sustainability and wellness. The carpets are carbon neutral and the furniture has been sourced from sustainably considered manufacturers. There's a living wall, ceiling foliage and even two trees. It's an inspiring and contemporary space that accurately reflects the Beal culture and its vision for the future.
"For the Chameleon team it has been a pleasure working with a business that really does believe in investing in its employees. The end result is that, together, we have created an amazing new home for the Beal team and a superb place for their customers to visit."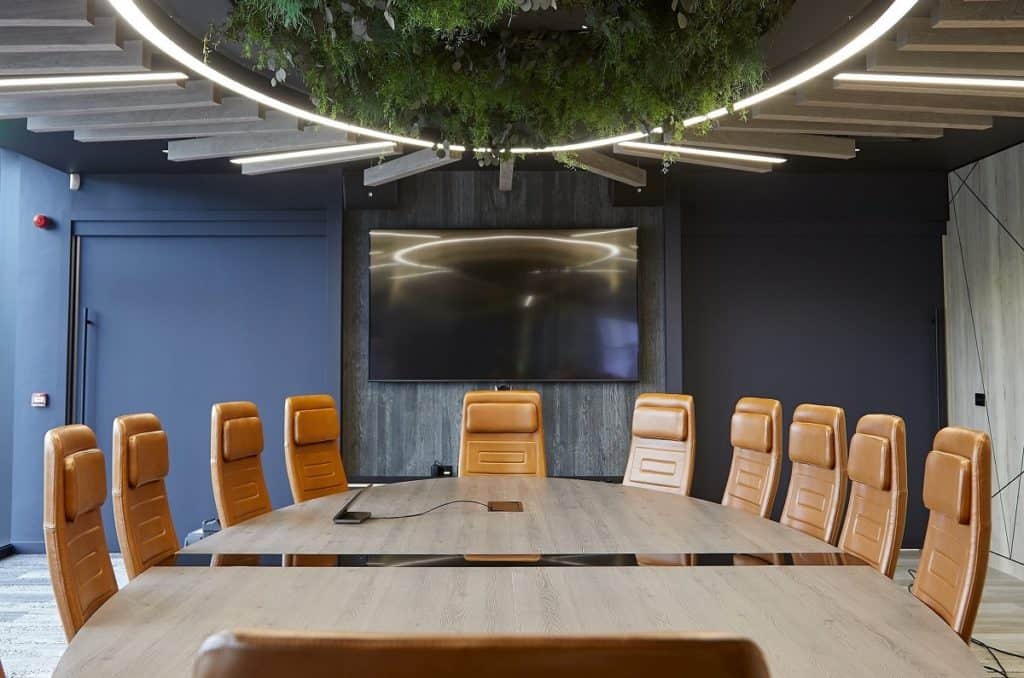 Beal is now finalising the sale of its former head office building, creating the opportunity for another business to benefit from Bridgehead's prime location and excellent transport links.
Around 1,200 people are now employed at the Bridgehead site, close to the Humber Bridge and A63/M62 corridor. In addition to Beal, Bridgehead is home to a host of regional, national and global brands, from the John Good Group, to Ideal Heating, Centrica Storage and Porsche.
Pictures: R&R Studio