Hambleton's innovative £2.3 million digital technology centre, C4DI Northallerton, was opened in a virtual event today.
The online event heralded the start of Hambleton Business Week, which has delegates from across the county joining a three-day virtual conference.
David Kerfoot MBE DL, former Chair of the York & North Yorkshire Local Enterprise Partnership (LEP) and co-founder of Northallerton business Kerfoot Group, opened the new centre.   
"This is a very historic place – it served our region as a prison for 225 years and 'the old girl' deserves to be both preserved and remembered for the huge support she gave to our communities and the staff," he said.
"I walked the wings as an Independent Board Member from 1986 until closure in 2013 so know the building very well – I have both happy and sad memories of what happened within the walls but have immense pride in contributing to all the positives which occurred within and I am excited about its new future.
"This is an iconic part of Northallerton which deserves recognition and that's why I am absolutely delighted to have been asked to open this very special place. C4DI Northallerton brings tech incubation, innovation and community together to mark a new beginning for the old prison."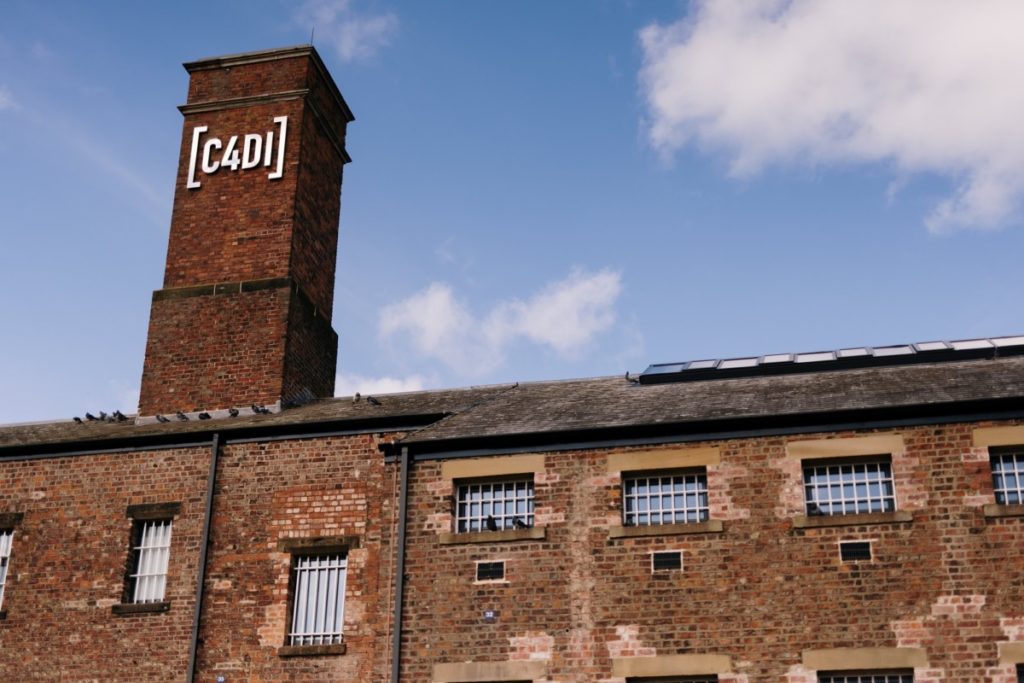 Part of the £17 million Treadmills development, C4DI Northallerton is a digital hub for tech companies and traditional businesses working primarily within the agriculture and food processing sectors. Working alongside its sister C4DI facility in Hull, it will bring together businesses through custom-designed innovation programmes and startup incubation. It will also give traditional business access to skills and expertise and tech companies unrivalled supply chain and mentor access.
The Treadmills scheme is being developed by Central Northallerton Development Company Ltd, a joint venture between Hambleton District Council and Wykeland Group, with additional funding from the York & North Yorkshire Local Enterprise Partnership, allocated from the Government's Local Growth Fund.
Hambleton District Council Leader, Councillor Mark Robson, said the centre's opening is an important day for the Treadmills development and for the council.
"Our ambition with our development partner Wykeland is to create a new destination for retail, leisure and business in Northallerton. Two new supermarkets opened on the site last year and now we see the opening of the exciting new C4DI business centre," he said.
"This centre is the first of its kind in North Yorkshire and will focus on the digital and agritech fields – a large part of the Hambleton economy – to help these businesses improve yield, efficiency and profitability."
Wykeland Managing Director Dominic Gibbons said: "We are delighted to bring the highly-innovative C4DI to Treadmills. C4DI Northallerton is a major economic opportunity for Northallerton and the Hambleton area so it's fitting that it is playing such a prominent role in Hambleton Business Week.
"C4DI will bring the advanced jobs and skills of today and tomorrow to support the area's predominantly rural economy to thrive and prosper through technology."
C4DI Managing Director John Connolly said: "The opportunity to establish a new C4DI within the fantastic development that has been created by Wykeland and Hambleton is very exciting.
"The pandemic has highlighted the need for traditional businesses to be able to harness digital technology in ways that they had never imagined and so the timing of the opening is perfect.  
"C4DI Northallerton will help businesses in the Hambleton area access skills and expertise to grow their businesses using a community of tech experts. Alongside this, C4DI Northallerton also enables new forms of hybrid working for those who need access to workspace and events space for more collaborative ways of working."
Helen Simpson OBE, Chair of the York & North Yorkshire Local Enterprise Partnership, which allocated £1,781,464 from the Local Growth Fund to support the scheme, added: "This is a fantastic development. A hub such as this for new and existing businesses across key sectors will create good economic growth for the region.
"It takes on even greater significance as we look to emerge from the pandemic as a greener, fairer and stronger place."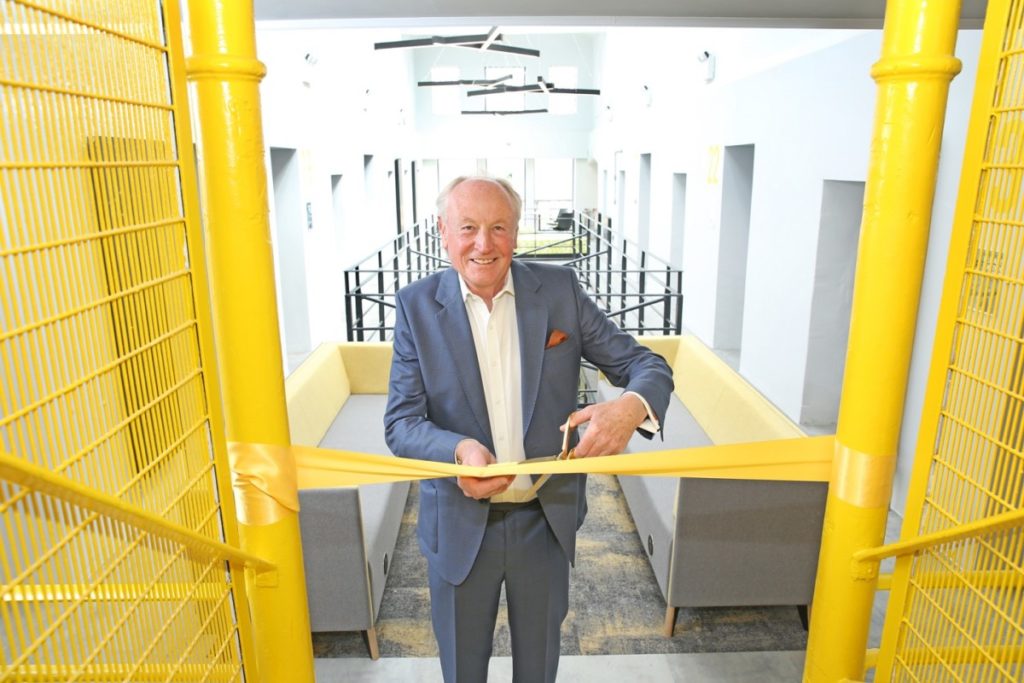 Hambleton Business Week features a wide range of talks by key business leaders. Today will present information on C4DI, including a virtual tour of the building and its transformation from an old prison wing into a modern workspace. Day two will see Kate Hardcastle MBE present the "Digital High Street"; Amanda Lindsay from human resources consultancy, 2hbr, will deliver a session on "Change and the resistance to change" in the workplace; and Matthew Hopkinson from Didobi will give national insight into high street change and technology futures. Day three includes talks by members of the LEP, agritech companies and the University of Sunderland, which is a partner in a new campus project within the former prison building.