A local homelessness charity has opened a new shop with big ambitions to become a community hub in Hull city centre.
Located at 51 Whitefriargate, the Emmaus Emporium is in a retail unit leased to the Emmaus Hull & East Riding charity by the building's owner, leading developer Wykeland Group.
The opening was marked by a visit from the Lord Mayor of Hull, Councillor Lynn Petrini, who was joined by Wykeland Development Surveyor Tom Watson and Director of Emmaus Hull & East Riding Kelly Finnis.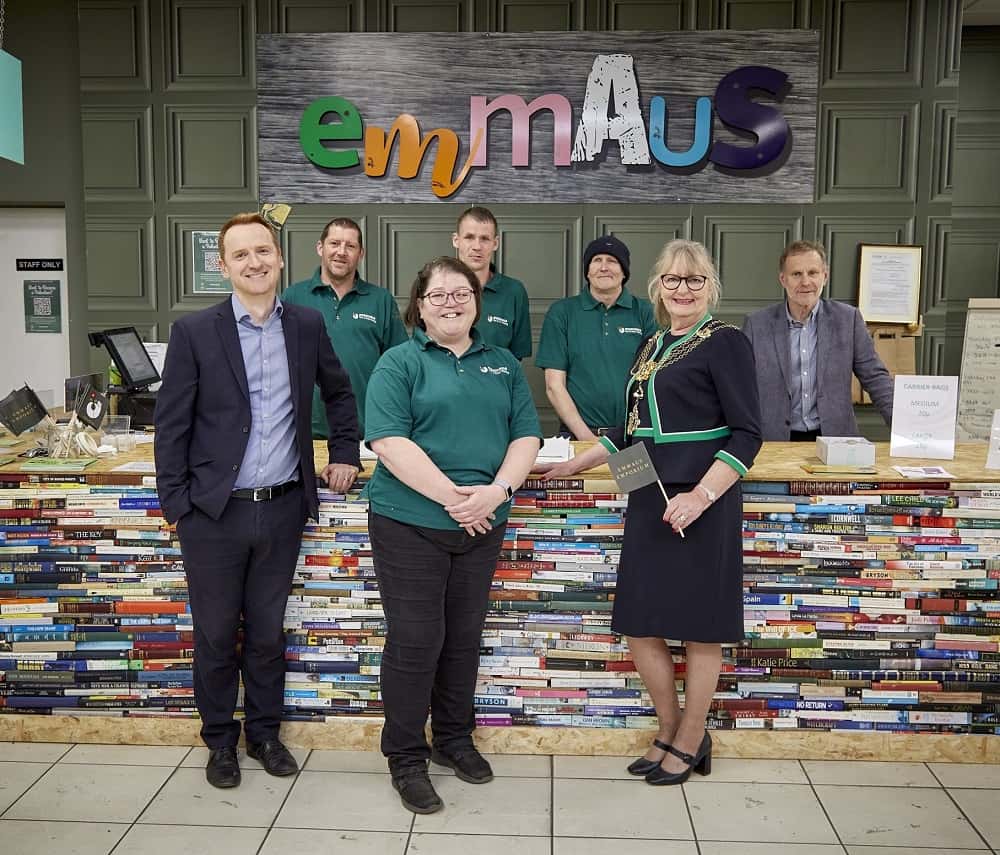 The retail space, in a 35,000 sq ft unit formerly occupied by New Look, will include an extensive vintage section selling furniture, clothing and vinyl records. Other items on general sale will include quality secondhand furniture, accessories, homeware, games, toys and much more.
A unique selection of upcycled pieces of furniture are also available to buy, which are items that have been given a new lease of life by skilled in-house upcycler Colin.
Colin is one of up to 30 people supported by Emmaus Hull & East Riding, a charity that provides a secure home, meaningful work and personal support for people who have experienced homelessness. The charity opened its doors in 2016 and has since supported more than 264 people who have experienced homelessness.
Colin said: "Most of the upcycled furniture in the shop is my work. I started watching upcycling tutorials on YouTube and it just went from there really. There is an upcycling workshop within the Emmaus Emporium and my job now is to look at the furniture donations coming in and decide on the pieces to upcycle.
"I could upcycle two pieces of furniture in a day. I just like working with my hands. It's nice to give something back to Emmaus for what they've done for me. There's not a day that goes by that I'm not happy here".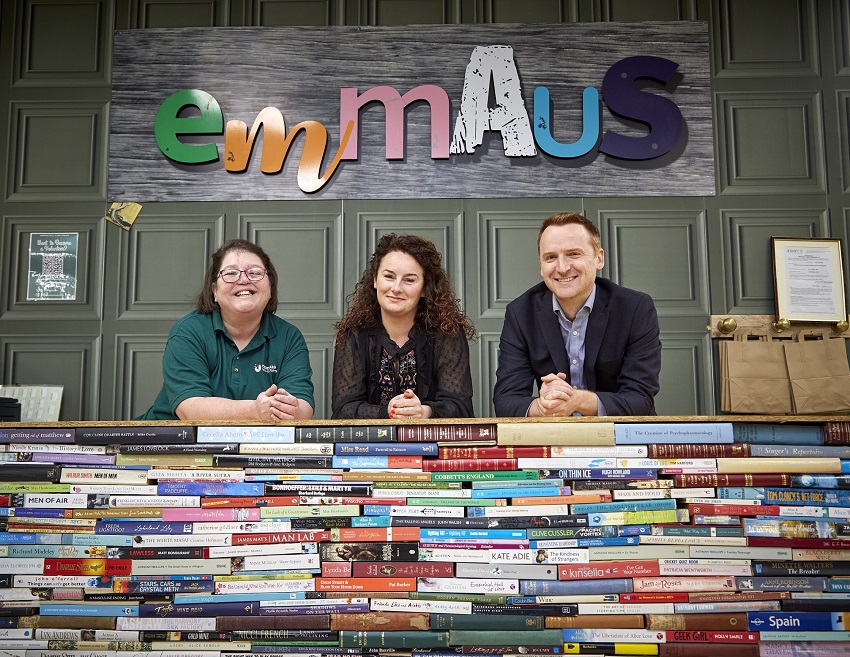 Alongside the charity's own retail offerings, the Emmaus Emporium plan to launch a solidarity market stall where people who have experienced homeless can sell their art or products for free.
Shop Manager Sally Waters said; "We really want the new Emmaus Emporium to become a community base. You don't have to buy anything. Simply come in for a chat. Come and learn about upcycling, talk to our staff and volunteers or report a homeless person who may need help.
"We really want Emmaus Hull & East Riding to be a central charity in Hull. We're only six years old and after a tough couple of years during the pandemic, we plan to use this opportunity to really propel our charity forward.
"We're also looking for new volunteers to help out at the shop, especially anyone with experience in retail or knowledge of vintage clothing, design and retro items."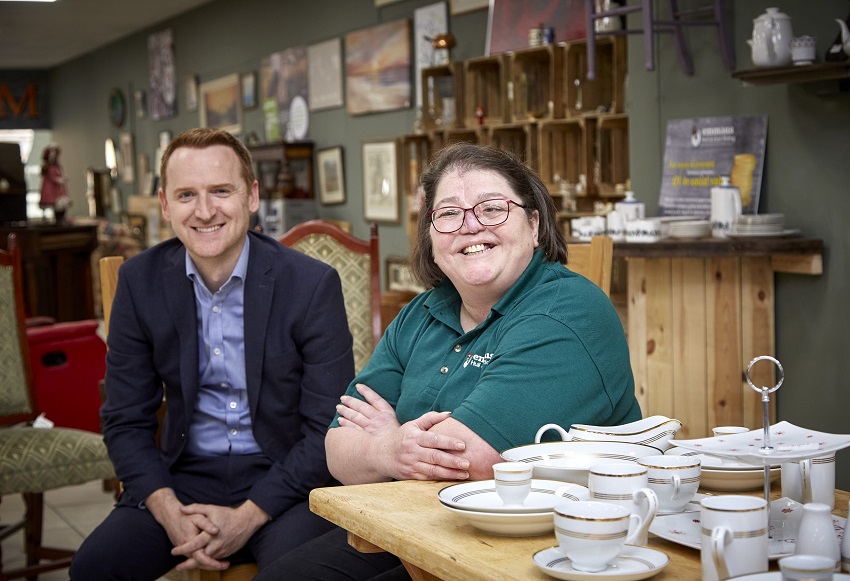 Wykeland has supported Emmaus Hull & East Riding to open the new retail unit, with associated warehouse facilities, to enable the charity to significantly increase its income to fund its work supporting homeless people.
Wykeland Development Surveyor Tom Watson said: "Emmaus Hull & East Riding is a highly regarded local charity that provides invaluable support for homeless people in terms of accommodation, treatment, advice and employment. Their work is truly life-changing.
"Emmaus previously had a small shop on Whitefriargate but approached us seeking warehouse space to store donations. We put forward the former New Look unit as an opportunity to bring together retail and warehouse functions under one roof.
"We're very happy to have worked with Emmaus to establish this new retail space in a prominent position. Emmaus now has the benefit of a large retail unit in a high-footfall location, with warehouse space at the rear and on the first floor of the building."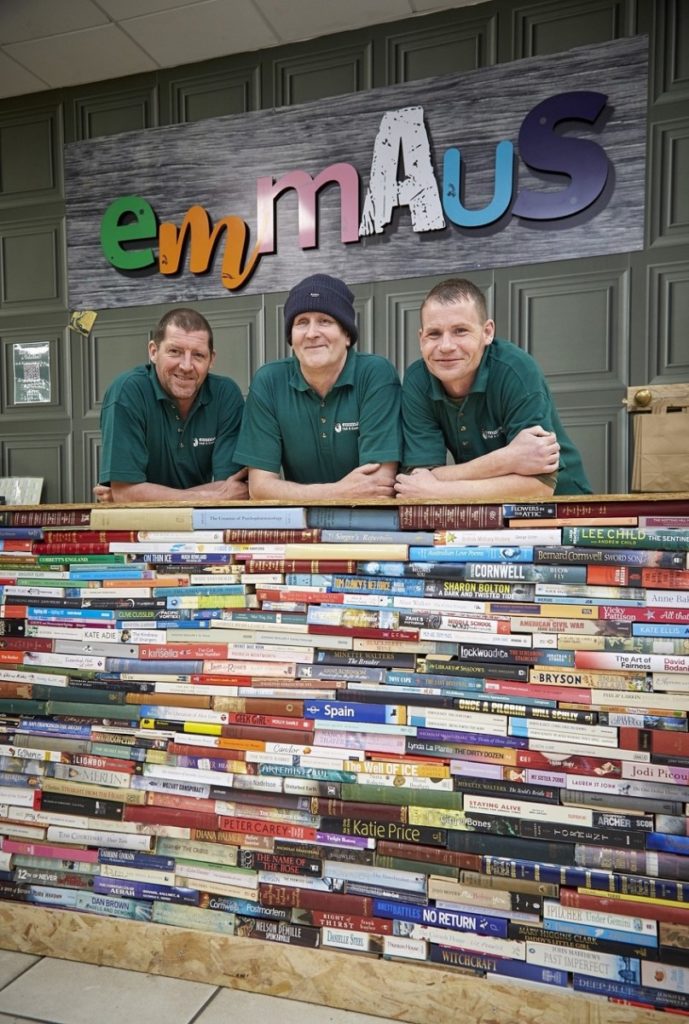 A focal feature of the new shop layout is the hand painted mural of Abbé Pierre, who founded Emmaus in Paris in 1949. The mural was painted by talented local artist Steven Dixon, who goes by the name of SD Art.
Artist Steven said; "It's been an absolute pleasure to paint Abbé. It was a great opportunity to help a charity that helps so many others by doing something I love and would love to do more for the charity in the future."
Emmaus Hull & East Riding is appealing for volunteers to help in the Whitefriargate shop, for as little as one day per week. To find out more about volunteering opportunities please email rosie@emmaushull.org.uk or visit emmaushull.org/volunteer-with-us/.
To find out more about Emmaus Hull & East Riding click here.
Pictures: R&R Studio.