Two serial entrepreneurs have gone "back to the future" to open a corner shop with a difference in Hull's Fruit Market urban village.
Retail and tech pioneer Jonathan Elvidge has joined forces with Phil Benson, who has run a series of drinks, food and catering businesses, to launch a new venture combining convenience and service to the community.
The business partners said they had felt for some time that the fast-evolving Fruit Market area needed a store providing essential items for its ever-growing community, so they decided to open one themselves.
Now they're launched The Store on Pier Street in ground-floor former fish filleting premises off Humber Street in the heart of the Fruit Market.
The new store will be welcomed by the hundreds of workers now based in the resurgent waterfront area, which has become a vibrant new community, featuring independent, creative businesses, restaurants, bars, galleries and shops.
It's also perfectly timed with the first homes taking shape in a development creating a new residential community amid the Fruit Market's cobbled streets.
Customers of The Store on Pier Street can buy locally-sourced fruit and vegetables, bread, milk, eggs, meat, fish, cured meats and cheeses, including organic produce; larder items such as soup, beans and oils; and kitchen and bathroom essentials. The shop also stocks a range of high-quality ready meals for time-pressed workers to buy for lunch or dinner, as well as craft beers and speciality wines and spirits.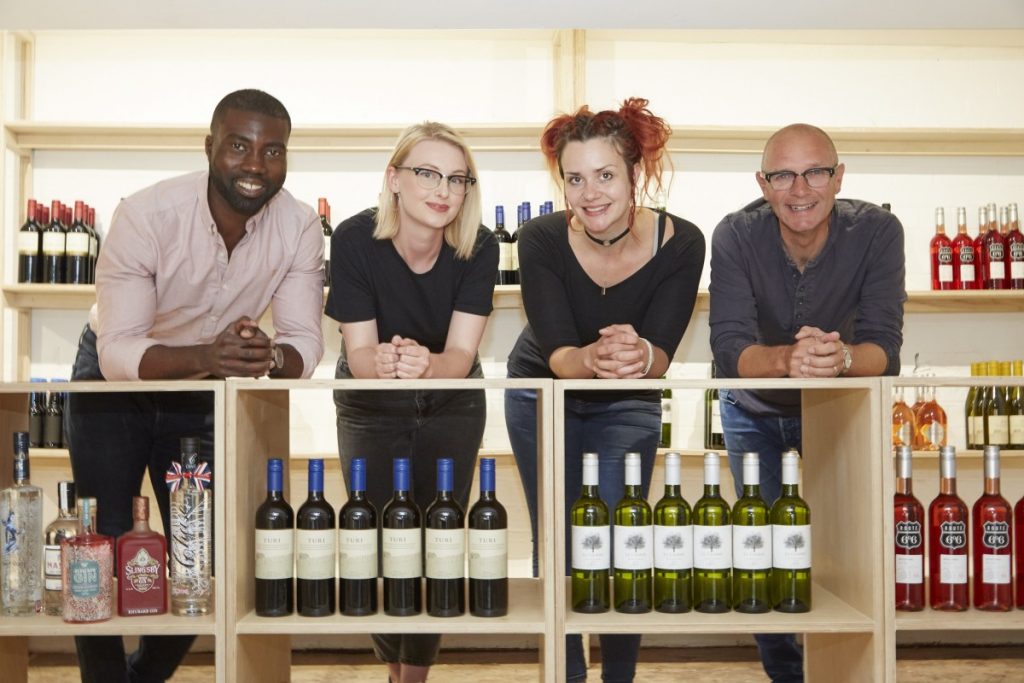 Mr Elvidge said: "We love the Fruit Market area – there's a real energy about the place and it's great to be part of it. This feel like a missing piece of the jigsaw.
"Our thinking was 'there's a real need here and everybody's talking about it, but nobody's doing it, so why don't we?' Between us we have a combination of retail, hospitality and customer-facing skills and experience, so why not bring them together?
"This concept feels like a really natural fit and the time is right with lots of new residents moving into the area soon.
"It will be an enjoyable place to shop in a nice environment, with great service. That combination can create something quite special."
The venture marks a return to retail for the Hull-based entrepreneur, who made his name as founder and Managing Director of the Gadget Shop. Mr Elvidge launched the Gadget Shop with one store in Hull's Princes Quay shopping centre and, at its peak under his management, it had 45 branches across the UK.
Among other ventures, Mr Elvidge later returned to the gadget retail sector by co-founding Red5, which was sold recently in a multi-million pound deal.
Since then he has shifted focus and become a Director and co-founder of health tech start-up Moodbeam, based at the Centre for Digital Innovation (C4DI) tech hub in the Fruit Market. Moodbeam is developing a wearable device to track moods and provide valuable insights into mental health and wellbeing.
The Store on Pier Street is open initially from 7am to 7pm seven days a week and has created four full and part-time jobs. The 1,000 sq ft shop has an "urban chic" feel with exposed brickwork, iron ceiling beams and natural woods, with goods displayed on crates and in baskets.
Mr Elvidge added: "The Store on Pier Street makes me smile because I've abandoned high street retail. The old retail model has been largely replaced by online.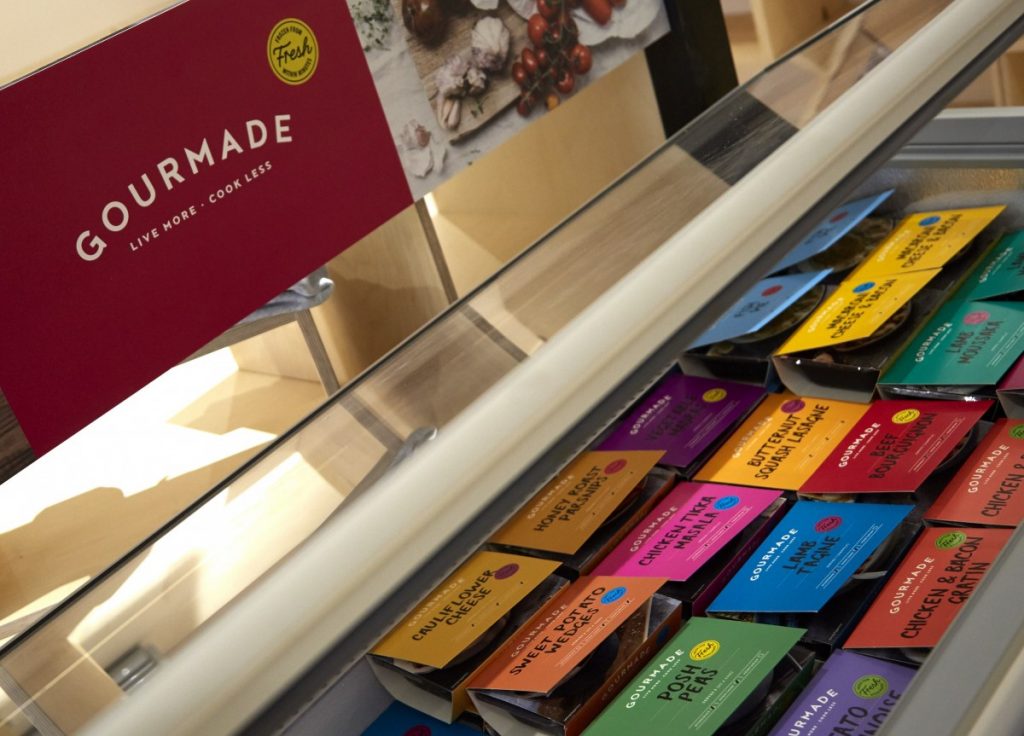 "But with this we can do something that the internet can't replace, which is serve the local community with an interesting mix of essentials and also different offerings that customers won't see elsewhere. We'd like to think it can become a social hub too."
Mr Benson brings a wealth of experience in the catering and hospitality sector to the business.
He was the co-founder of Xing Smoothies, launched the Shambles Kitchen street food outlet in York, owns The Drinks Flight corporate hospitality and events business, and ran the café and catering operation at Humber Street Gallery during Hull's year as UK City of Culture 2017.
He said: "We're offering something new – it has elements of a traditional farm shop, merged with a convenience store and off-licence offer, which makes it more interesting to visit and browse.
"It's a traditional model, but done in a different way. In many ways it's back to the future and reflects how things have come full circle.
"There's a yearning for community and social interaction – things that make us feel good. Our wellbeing is being diminished because we don't have these interactions. I'm an advocate for technology because it does wonderful things, but it also has its limitations.
"This concept is of tremendous value to people's health and wellbeing and some of our products reflect that, too."
The exciting transformation of the Fruit Market is being driven forward by the Wykeland Beal joint venture formed by regeneration company Wykeland Group and housebuilder Beal Homes, working in partnership with Hull City Council.
Tom Watson, Developer Surveyor for Wykeland, speaking on behalf of Wykeland Beal, said: "We were delighted when Jonathan and Phil came to us with their concept for a convenience store to serve the growing community in the Fruit Market and we've been very happy to work with them to make it a reality.
"Only a few years ago the Fruit Market was largely deserted – now there are hundreds of people working in the area, a host of new businesses and a residential community taking shape. That's created pent-up demand for a store just like this.
"Workers and residents now have a place to go for daily essentials, emergency purchases and the occasional treat."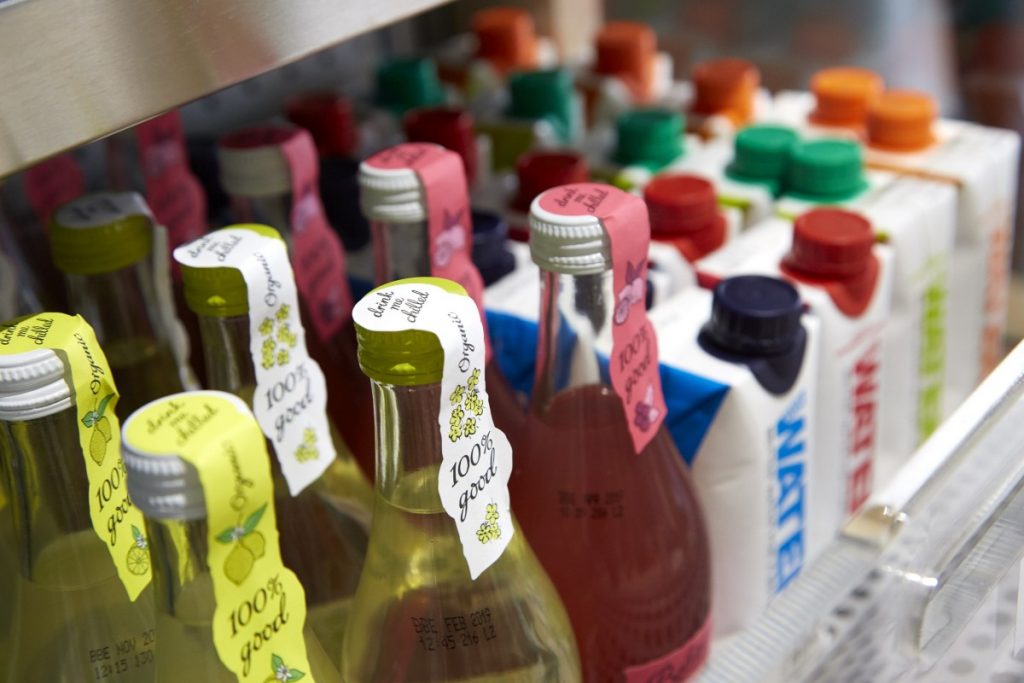 Mr Elvidge said he and Mr Benson had formed The Store On Limited with a view to the concept potentially rolling out to other communities around the country.
He added: "Originally we thought this was just about doing something for the local community that we think is missing, but we've engineered it so it could become more than that.
"The Gadget Shop started off as one shop in Hull and that was about doing something different around products and addressing a market that wasn't being fulfilled at the time.
"This is a similar sort of thing – it's an exciting market opportunity, with the possibility that other areas might have the same potential."
The Store on Pier Street adds a further element to the area's growing retail appeal. Recent retail additions have included Form, which sells contemporary prints, cards, books and stationery and has graduated from a pop-up presence to a permanent unit in Humber Street.
Work is also well under way on four new retail units filling a gap in the street scene following the demolition of buildings that were beyond repair.