Hundreds of guests enjoyed a spectacular fire show as the newest addition to Beverley's fast-growing Flemingate centre opened its doors for the first time.
Americana-themed FIREPIT Smokehouse & Sports Bar put on a stunning display for guests as they arrived to discover its cool, quirky style and see chefs create signature dishes from its deep South-inspired menu.
The venue has transformed a 7,670 sq ft ground floor unit at Flemingate, adding a vibrant US look and flavour with a unique combination of bespoke décor, smokehouse specialities and sports bar features, including two full-sized shuffleboard tables.
Guests were given a preview of the distinctive design which incorporates authentic old American car parts and a custom-built Airstream-style retro caravan for private dining.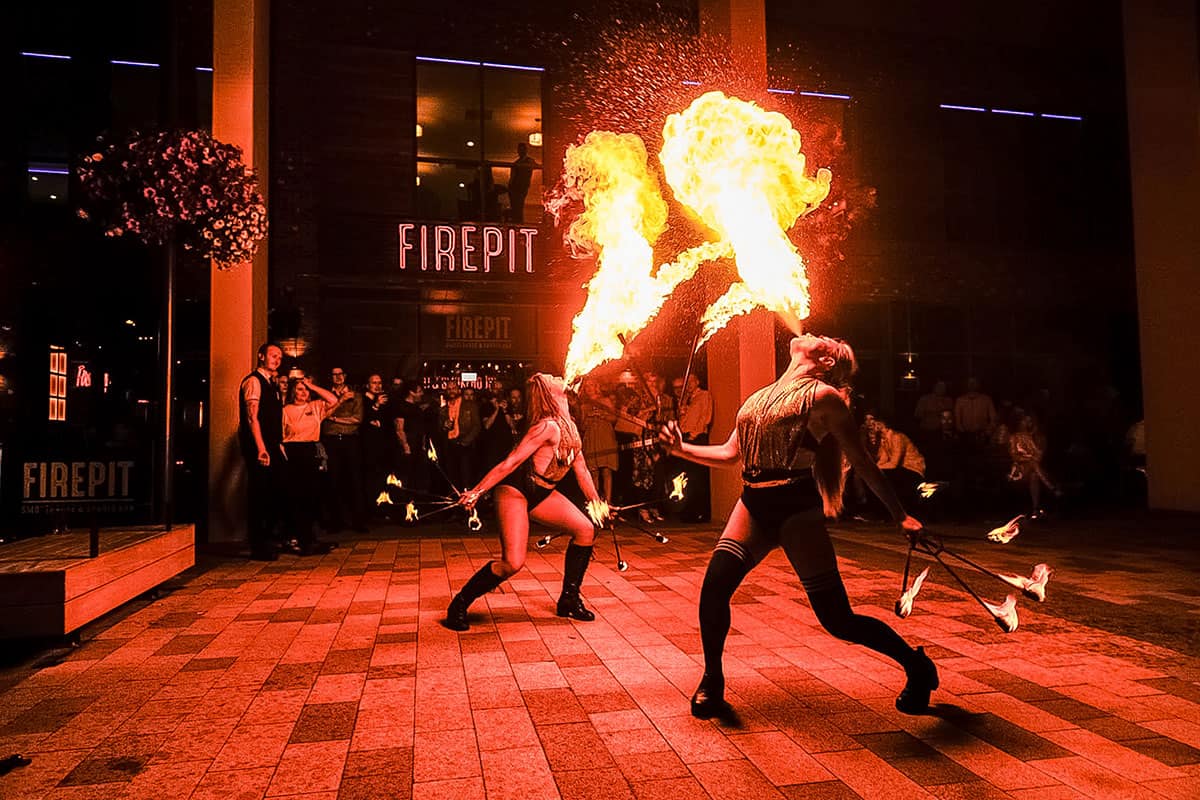 The 180-seater restaurant and bar has its own in-house smoker and wood-burning grill allowing it to create US favourites such as burgers, ribs, pulled pork and brisket. Tasters of those dishes were served up, with an open-theatre kitchen allowing partygoers to watch their food go from prep to smoker to plate.
FIREPIT Smokehouse & Sports Bar is the latest investment to enhance the exciting range attractions at Flemingate, East Yorkshire's newest retail and leisure destination, with more to come. Independent pizzeria and bar Buca di Pizza is due to follow next month.
Graham Tait, Flemingate Centre Manager, said: "We're very excited about this latest opening which brings a unique, Yorkshire born and bred concept to Flemingate.
"FIREPIT Smokehouse & Sports Bar complements and enhances our existing leisure and dining line-up and will drive footfall to the centre as a whole."
"There is nothing like it in or around Beverley and it's yet another reason for people to visit our wonderful town."
FIREPIT Smokehouse & Sports Bar is the latest concept to be launched by Ormsborough Limited, the parent company of Potting Shed Trading, which already owns the popular Potting Shed bar and gardens in Beverley.
Karl Fitzgerald, from Potting Shed Trading, said: "The launch event was an ideal opportunity for the venue to showcase everything it has to offer.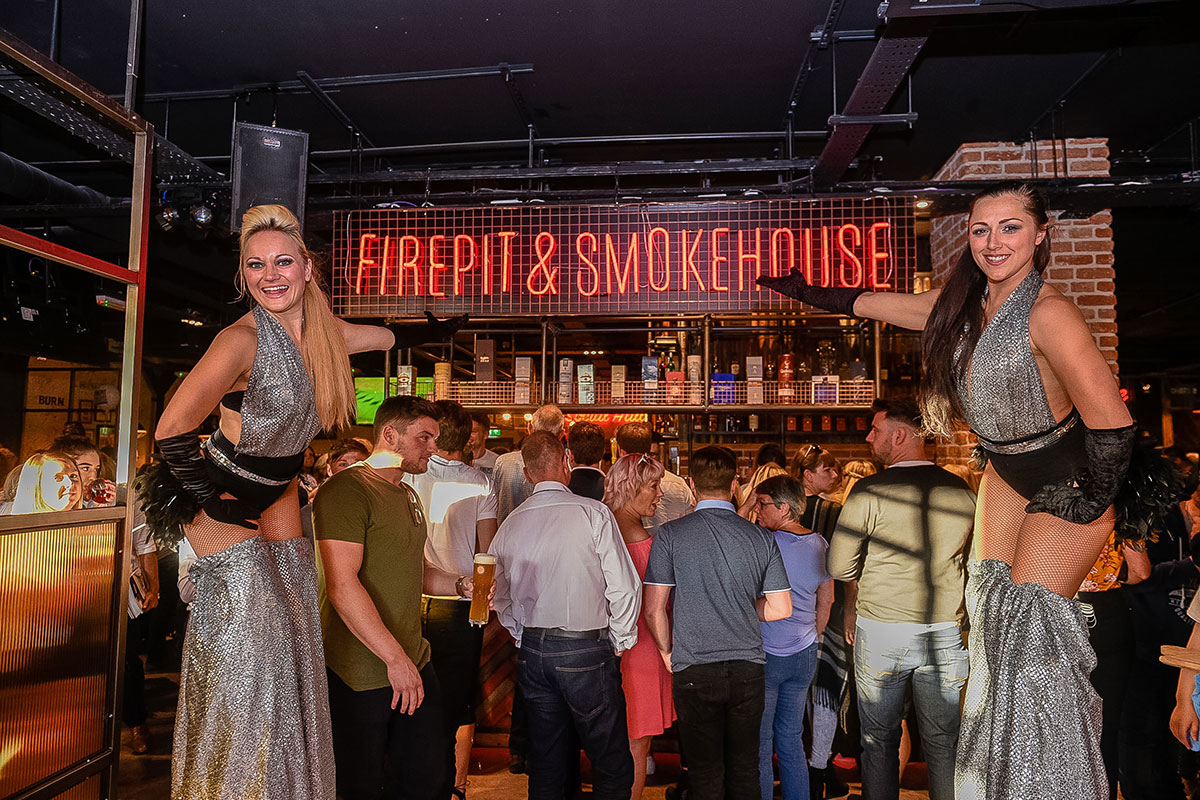 "FIREPIT has lots of features that people won't have come across before and there are plenty of attractions even if you're not a sports fan.
"If you don't want to play on the tables, or watch a live game on the big screen, but just want to come for dinner or a drink, it's a really cool fun environment. All the meats, the ribs and chicken are smoked in-house and we have a children's menu too so we're catering for all the family."
Matthew Bordewijk, General Manager of FIREPIT Smokehouse & Sports Bar, said: "Our party gave guests a chance to see the result of months of hard work."
"There's been a lot of interest in what we've been doing at Flemingate. People have watched it taking shape, so it was great to be able to let them see for themselves what we've achieved."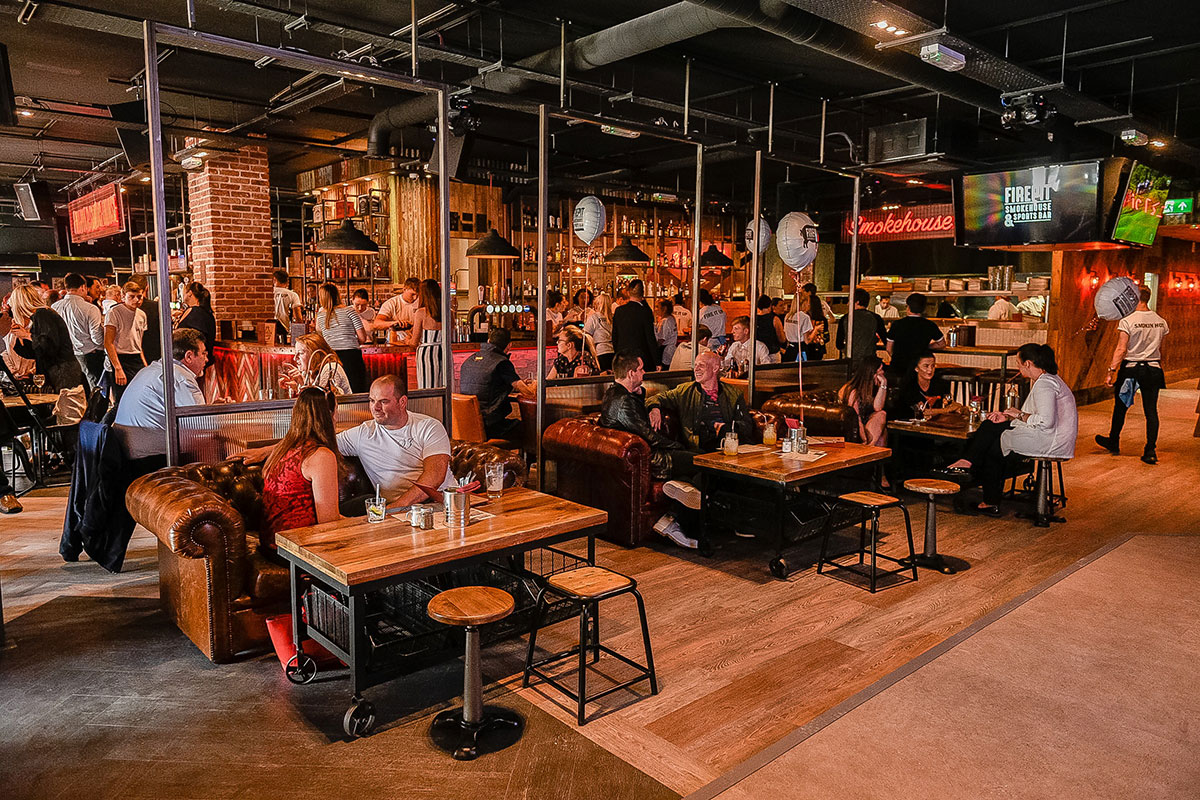 Developed and owned by Hull-based regeneration company Wykeland Group, the Flemingate development is Beverley's largest ever regeneration scheme.
Flemingate has a host of major high street names such as Debenhams, H&M, River Island, Peacocks, Superdrug, The Entertainer and Wilko as well as the multi-brand retailer Outfit. These are complemented by high-quality independents such as jeweller Guest and Philips, homewares retailer Baytree Interiors and fashion brand VERB.
[KGVID]https://wykeland.co.uk/wp-content/uploads/2022/08/firepit1.mp4[/KGVID]