Communications provider KCOM and property development and regeneration company Wykeland Group have teamed up to bring best-in-Britain fibre broadband to one of the Humber region's leading business locations.
The two companies have formed a partnership to bring KCOM's Lightstream ultrafast service to Europarc, Wykeland's flagship business park on the south bank of the Humber.
It's the first time the full fibre Lightstream network has been extended beyond KCOM's heartland in Hull and East Yorkshire and reflects the partners' desire to deliver game-changing connectivity to the wide range of leading businesses based at Europarc.
Located on the western edge of Grimsby, Europarc has more than 750,000 sq ft of business space and is home to some of the region's leading companies, especially in the food sector.
Nearly 2,500 people are employed at the business park, with major companies based there including supermarket giant Morrisons; 2 Sisters Food Group; energy and services group ENGIE; and fertilisers and industrial products company Yara UK.
Hull-based Wykeland is the owner and developer of Europarc and recognised the growing demand from occupiers for ultrafast connectivity. Wykeland and  KCOM have therefore  worked together to develop a unique solution that provides full fibre links from the main KCOM network directly to all businesses that subscribe to the new service.
KCOM Executive Vice President Gary Young said: "KCOM and Wykeland Group have a shared commitment to investing in the Humber region to stimulate business growth, innovation and employment.
"We both recognise that connectivity is a critical factor in enabling businesses to succeed in today's ever more competitive commercial environment.
"Europarc has some of the region's leading brands and we felt it was important that they had access to the very best network available.
"With fibre already in the ground around Europarc we have been able to deliver our industry-leading full fibre broadband quickly and with minimal disruption to the business park and its occupiers."
Wykeland Managing Director Dominic Gibbons said: "Europarc is firmly established as the business location of choice on the south bank of the Humber, as shown by the blue-chip brands that have made it their home.
"Europarc offers a host of advantages, including the quality of accommodation and facilities on site in a great location to reach markets across the UK and abroad via the Humber ports.
"Now we've invested, with KCOM, to ensure the digital connectivity on the site is also unrivalled. This investment will enable occupiers to capitalise on the many opportunities and competitive advantages presented by ultrafast broadband."
Europarc has been designed to attract manufacturing, distribution and office-based businesses at all stages of their development, offering high-quality, purpose-built and cost-effective accommodation within landscaped grounds with extensive amenities on site.
First established in 2000, Europarc has continued to evolve and grow, providing a first-class business location enjoying immediate access to the A180, linking to the M180 and the wider motorway network, with the UK's busiest ports network just minutes away.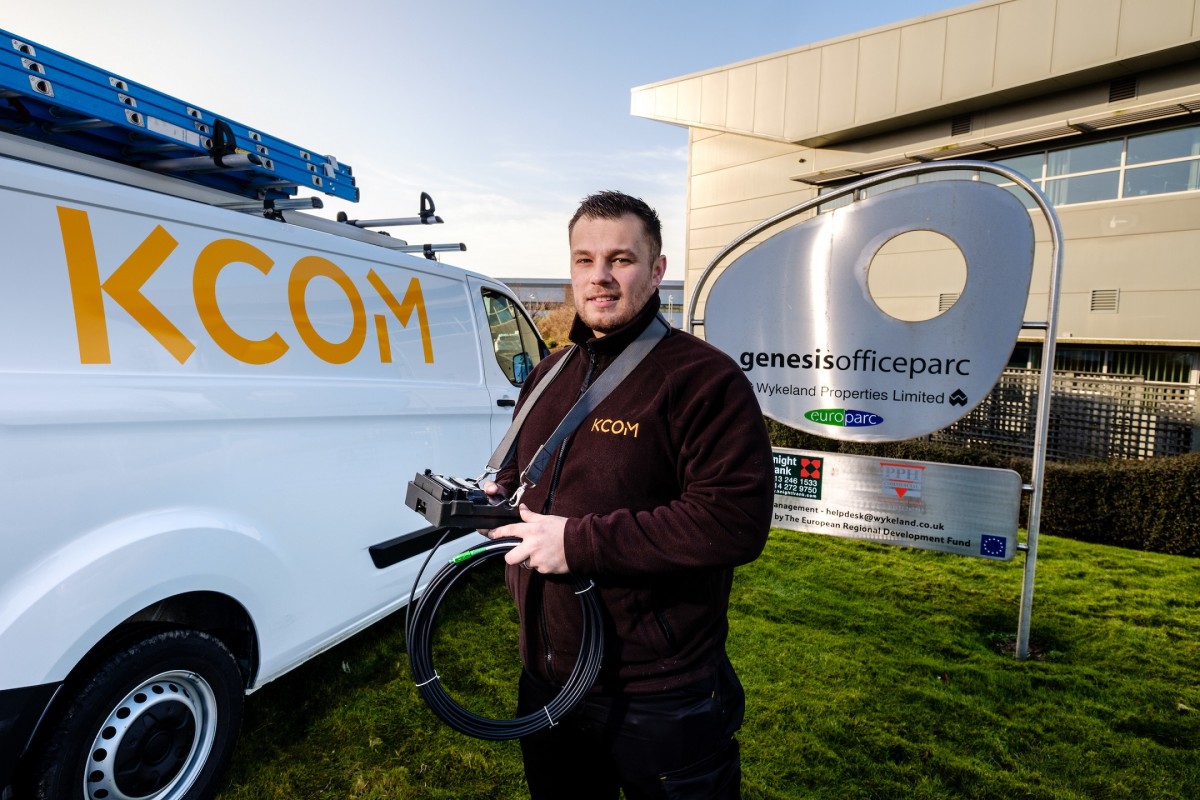 KCOM's £85m rollout of Lightstream's Fibre To The Premises (FTTP) technology in Hull and East Yorkshire has already cemented the region as the ultrafast capital of the UK, creating the perfect environment for huge investment in the tech and IT sectors and other industries.
Now Lightstream offers the same competitive advantage to businesses at Europarc, providing them with ultrafast, reliable and future-proofed broadband.
If you're a business at Europarc that would like to be connected to Lightstream please call Kate Stancer on 01482 602152 or 07590 390457 or e-mail her at kate.stancer@kcom.com