An industry-leading business bringing brands to life has become the first occupier of a revamped landmark building in the thriving market town of Beverley.
Miller Graphics UK, which is part of the Miller Graphics Group operating in 11 countries worldwide, was based at Carnaby Industrial Estate in Bridlington for almost three decades, providing digital brand imaging and other services to its many clients.
Now the business has relocated to prime office space across the full top floor of Minster House, which has been sympathetically modernised by developer Wykeland Group under a £550,000 restoration and refurbishment programme.
Miller Graphics UK has also invested more than £40,000 to create the perfect space for its 20-strong team on the second floor of Minster House, which forms part of Beverley's Flemingate centre.
Two floors of the 10,000 sq ft building remain available, with suites available from 1,325 sq ft to 6,180 sq ft.
Ged Crossland, Site Manager at Miller Graphics UK, said: "We're really excited to have moved in and to be enjoying much improved facilities in a lighter, more characterful, yet modern office.
"Bridlington and the East Coast is lovely, but it's isolated. Beverley has a much more central position and Minster House is a fantastic find in a great location, as there are shops, restaurants, bars and a hotel on our doorstep at Flemingate.
"One of the key reasons for this move is that we want to be in a location where it's easier to attract new people and clients, because we're all about growth.
"The region is growing as an area specialising in digital solutions and services and we're delighted to be part of that. The infrastructure for digital businesses is great, the digital community at the C4DI tech hub in Hull is a massive draw and this brings us closer to them, which is all so positive."
Miller Graphics UK is strongly focused on developing the digital side of the business, while also continuing to improve products and services for traditional print clients, and Minster House provides the ideal home for the company's ambitions.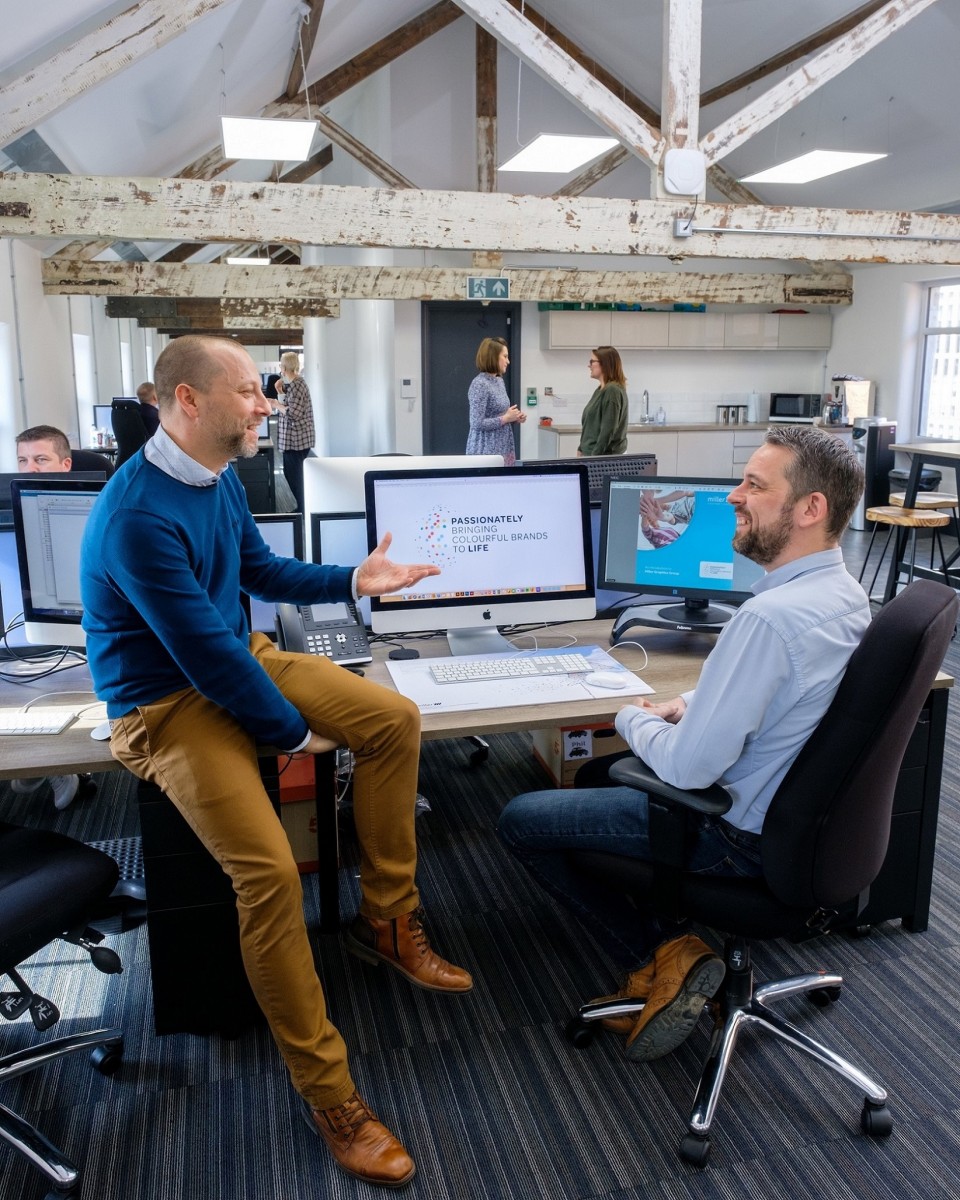 The team offers a range of services, from design, artwork and reprographics for packaging through to 3D imagery and animation for use in e-commerce, social media and television, and promotional and marketing materials. The business also provides systems and workflow solutions which support the needs of clients throughout the packaging artwork process and beyond and is also pioneering the commercial application of virtual reality and augmented reality for packaging and other areas.
Miller Graphics UK's 3,300 sq ft third floor office space includes room for up to 10 additional members of staff as the business continues to grow, as well as a boardroom, meeting spaces, kitchen, toilets and shower. There are also dedicated contract parking spaces for the company's staff within Flemingate's car park.
The prestige business location is close to Beverley Minster, just a short stroll from the town centre and only two minutes' walk from Beverley Rail Station, making it an ideal location for staff, clients and other visitors to the business.
Mr Crossland said: "We can't wait to bring existing and new customers to Flemingate to see our new home. Some customers even want to hold their meetings in our boardroom, so it's already an attractive location for them, as well as us."
Minster House dates back to the 19th century and was once used as a warehouse for the former Hodgson's Tannery, which was one of Beverley's biggest employers for more than 150 years until its closure in 1978.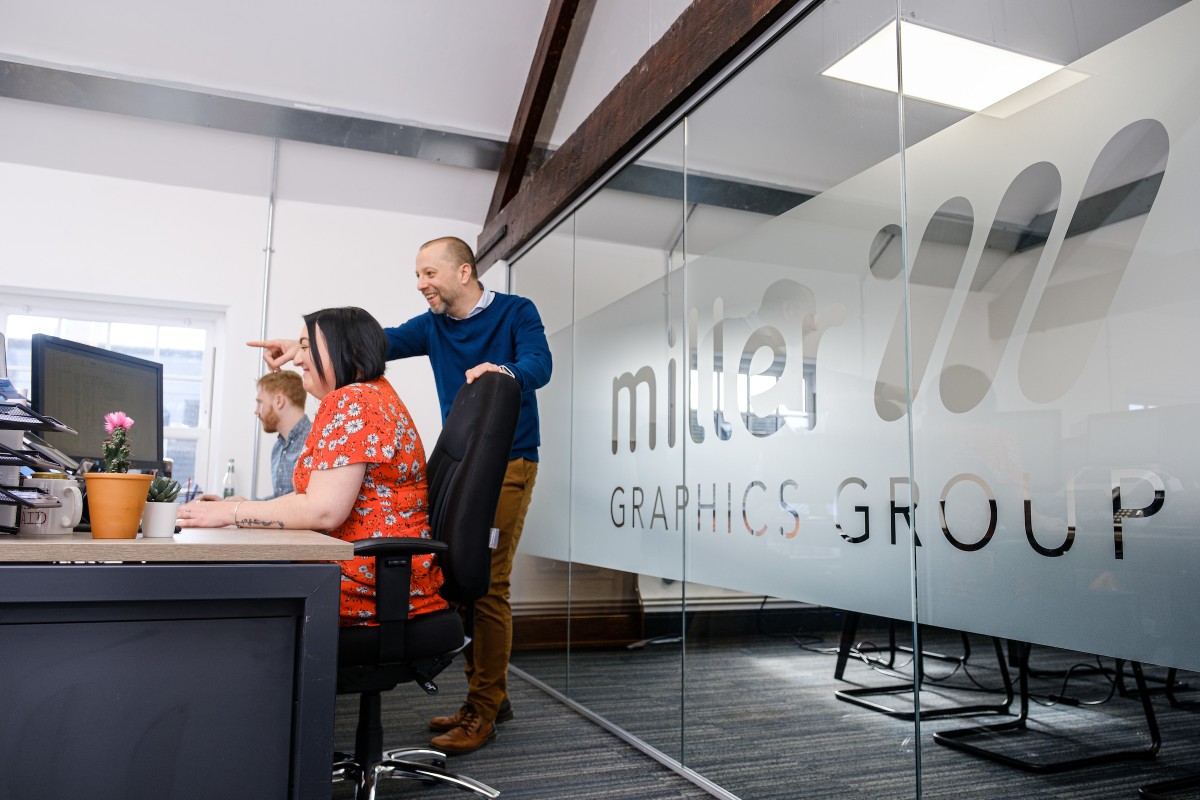 Used as offices in recent years, the building has been vacant for more than a year after previous tenants were relocated to allow for the restoration and reconfiguration scheme, which also included a new entrance lobby, atrium, glass lift and cycle store.
Wykeland appointed Hull-based Stubbs Brothers to carry out the sensitive modernisation of the building and Mr Crossland said he could not speak highly enough of Wykeland's support.
He added: "It has been a really positive experience for us. Wykeland is committed to providing high-quality office space and have gone to great lengths to be sympathetic to the original features of the building."
John Gouldthorp, Asset Manager of Hull-based Wykeland, said: "Miller Graphics UK committed to Minster House prior to the refurbishment, so we have worked with them very closely during the works as their new office space took shape.
"It's great to see the team in place and enjoying all the benefits of working in newly-refurbished, prestige offices in such a thriving and attractive location.
"High-quality, modern offices are in short supply in central Beverley, so we're not surprised that we had significant interest from other businesses in the opportunities available at Minster House."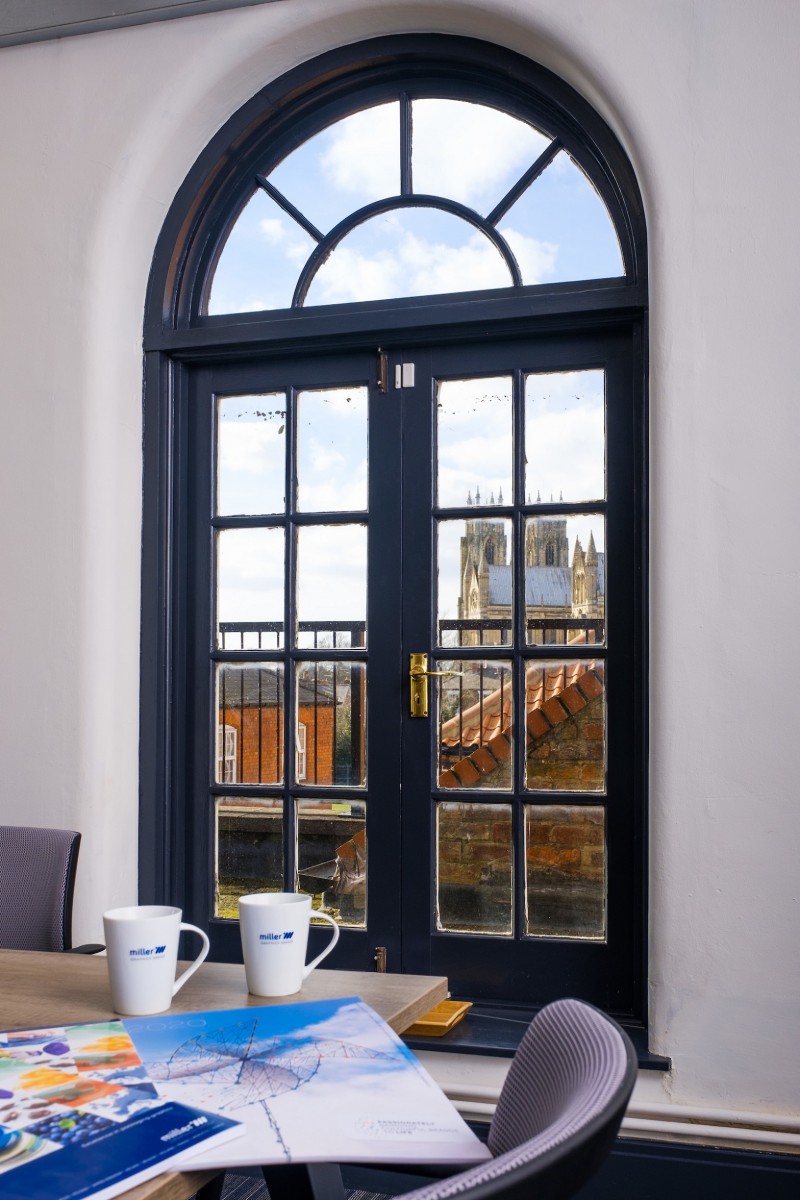 Hull-based Wykeland is one of Yorkshire and the Humber's leading commercial developers. As well as Flemingate, Wykeland's flagship developments include the fast-growing Bridgehead business park close to the Humber Bridge, the expanding Melton West site in East Yorkshire, and the @TheDock tech campus in Hull's Fruit Market waterfront quarter.
Wykeland is also part of the Wykeland Beal joint venture with East Yorkshire-based Beal Homes which is driving forward the regeneration of Hull's Fruit Market urban village, in partnership with Hull City Council, and is working with Hambleton District Council to transform the former Northallerton Prison site in North Yorkshire into the £17m Treadmills retail, leisure and business destination.
For Minster House enquiries, please contact the letting agents:
PPH Commercial
Ben Cooper
Tel: 01482 626912
E-mail: ben.cooper@pph-commercial.co.uk
Scotts Property
Tim Powell
Tel: 01482 325634
E-mail: tim@scotts-property.co.uk