Saab UK has increased its presence at Wykeland Group's @TheDock tech campus.
Saab has opened a new larger office for its Public Safety and Security business, bringing more high-quality tech jobs to Hull.
The new 4,100 sq ft office in Hull's Fruit Market waterfront area has been opened as a result of the expansion of the business, which has doubled its workforce over the past year.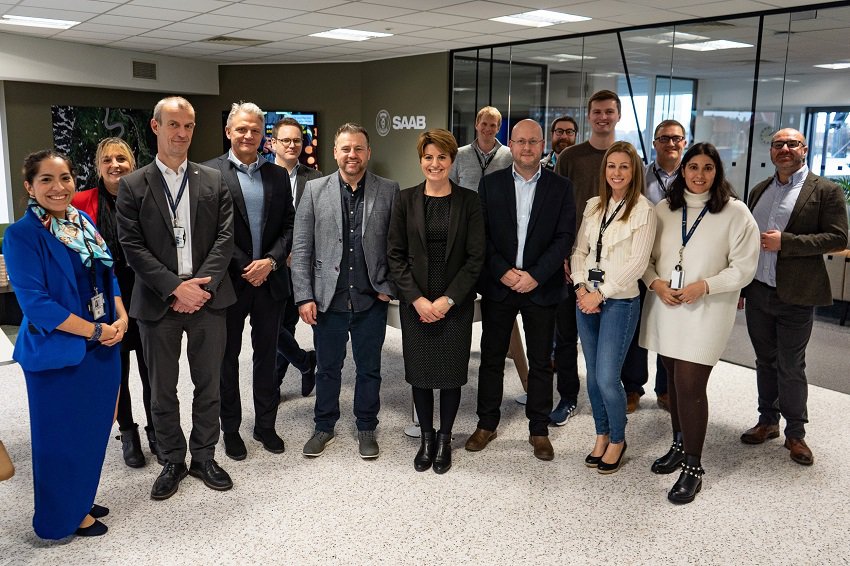 Since opening its first Hull office in 2015 in the Centre for Digital Innovation (C4DI) tech hub within the @TheDock development, the Public Safety and Security business has grown from a single employee to 44 staff, with further recruitment in progress.
The new office will act as a base for future developments and innovation in the UK public safety and security market.
The software development and IT support services offered from the office currently support a number of police forces in the UK and Ireland with Saab's game-changing unified command and control solution SAFE.
Simon Read, Director Public Safety & Security for Saab UK, said: "Our expansion requires recruitment which will see our workforce grow further after an already successful year of new hires. This bolsters the ongoing support and commitment to our customers in control rooms across the country."
The opening event was attended by Hull West and Hessle MP Emma Hardy, who said: "Seeing a business like Saab UK further expand its presence in Hull is a great sign that the area is attractive to business and skilled employees alike. I look forward to seeing what is next for the Public Safety and Security team."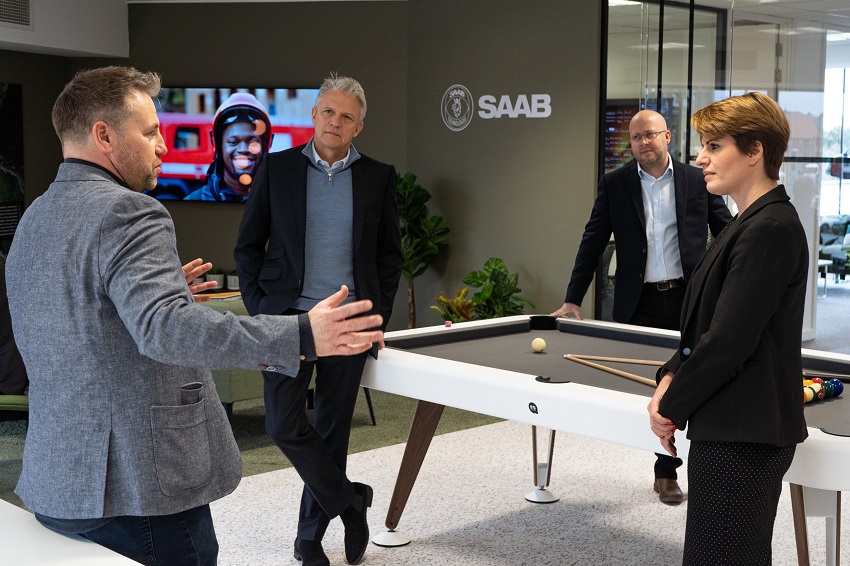 John Gouldthorp, Asset Manager for Wykeland Group, owner and developer of @TheDock, said: "We're delighted Saab is expanding again to a new, much larger office space.
"This latest expansion by a world-class business is another really positive move and further evidence of @TheDock's growing reputation as location of choice for leading digital companies.
"Saab also remain an invaluable member of the C4DI community and we're incredibly proud to have businesses of this calibre as a part of our tech hotspot."
@TheDock is one of Hull-based Wykeland's flagship developments and has been a major catalyst for the growth of the city's digital economy, with C4DI the centrepiece.