Plans have been revealed for the world's most popular coffee house to kick-start the rebirth of a landmark location in Grimsby.
Starbucks has been named as the first operator to commit to the multi-million pounds regeneration of the former Ramsdens Superstore site.
Grimsby-based Ramsden Group has submitted plans to North East Lincolnshire Council for a Starbucks drive-thru and eat-in café to begin the transformation of the vacant site into an exciting new retail and leisure destination.
Ramsden Group's development partner for the scheme is Hull-based Wykeland Group, which has an exceptional track record of delivering successful developments, including as the owner and developer of Grimsby's flagship Europarc business park.
The detailed planning application is for a 1,800 sq ft single-storey Starbucks café with 30 parking spaces on the corner of Cleethorpe Road and Park Street.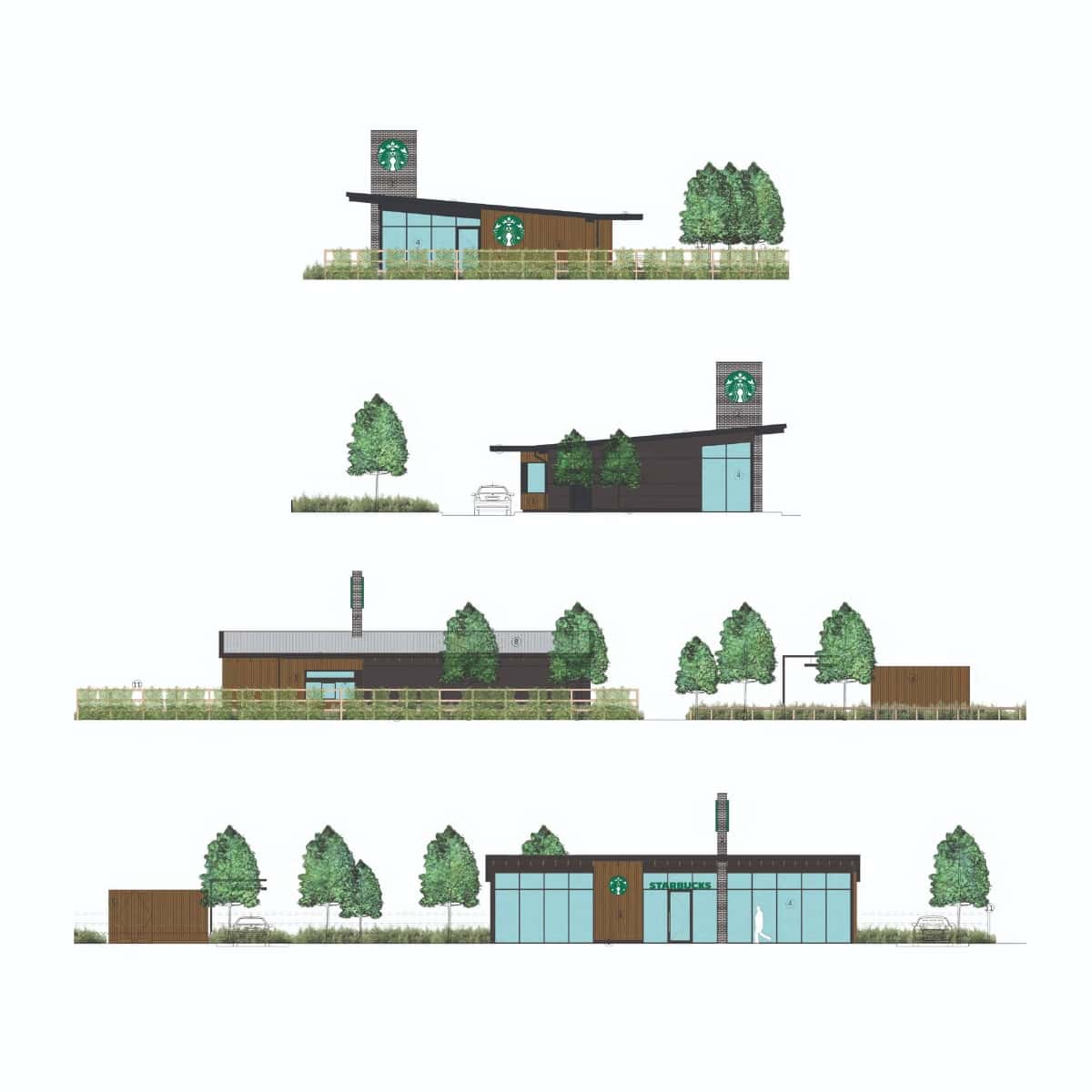 Securing Starbucks is a major boost for the scheme and will act as a catalyst for further investment in a development which is expected to create around 200 jobs.
It will be the first Starbucks drive-thru in Grimsby and securing such a high-profile brand is a major vote of confidence in the development.
The plans feature extensive landscaping, including a "living fence" screening cars using the drive-thru, and a temporary landscaped area offering views through into the development site as it evolves.
Nick Ramsden, Managing Director of Ramsden Group, which operates retail, wholesale and export businesses from Grimsby and is one of the town's largest employers, said: "We're excited to announce Starbucks as the first occupier and to submit plans that will pave the way for the delivery of the scheme as a whole.
"The Starbucks investment will enable this key regeneration project to get under way, bring new life to a derelict site and deliver major improvements to the street scene.
"This will be the first stage in a major, private sector-led development that will transform the local area and bring significant investment, new businesses and jobs to Grimsby."
The development will complement significant public sector-led regeneration funding for Grimsby town centre under the Government's Town Deal.
Mr Ramsden added: "Now, more than ever, Grimsby and its people need investment and a vote of confidence, which this scheme will deliver.
"This is a deliverable and sustainable development which will bring much-needed new jobs to an area of high unemployment and extend the benefits of regeneration to this part of Grimsby."
The development site encompasses the footprint of the former Ramsdens Superstore, which closed in 2016, some neighbouring properties and open land.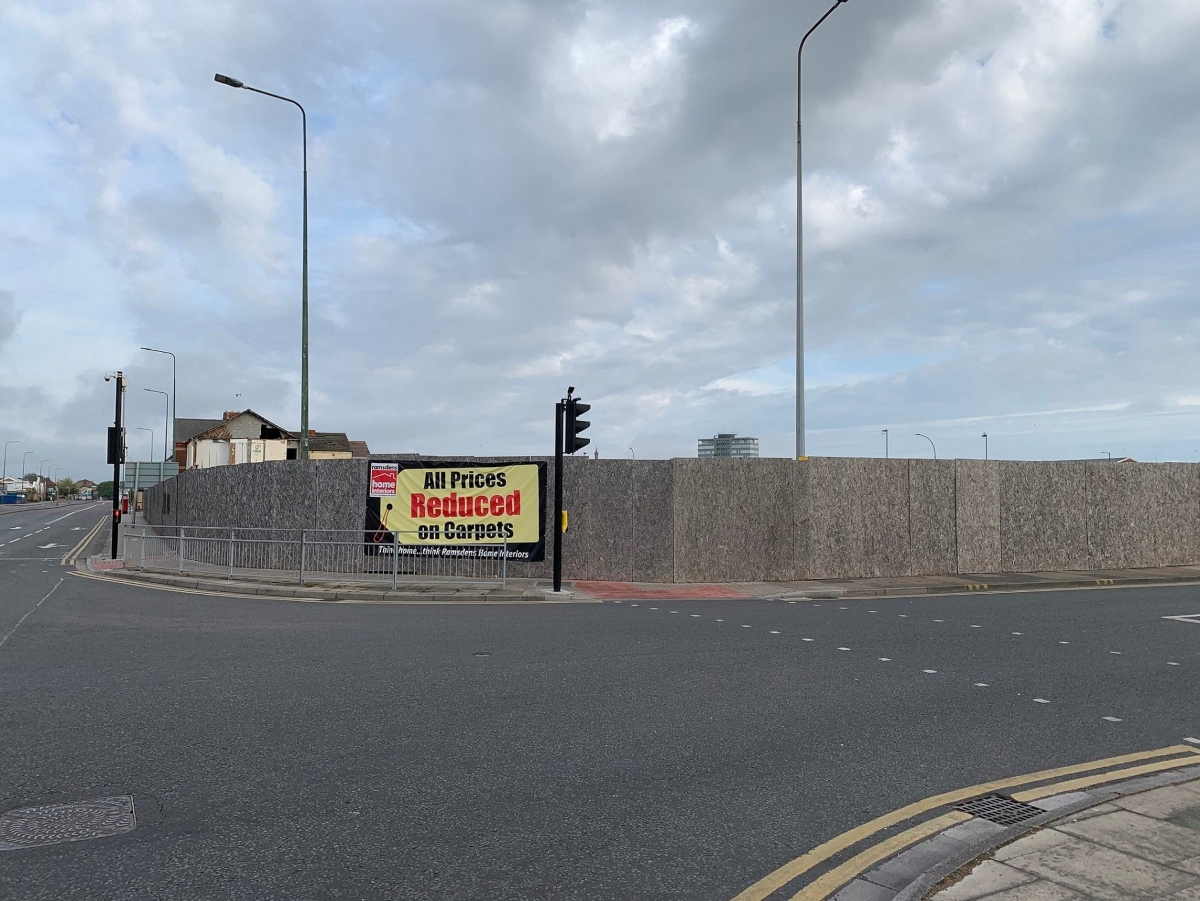 Full planning permission is in place for 89,000 sq ft of retail and leisure space on a site of just over four acres. The development will also include parking for more than 200 cars and facilities for disabled people and cyclists.
Approval for the Starbucks plans will enable the development to move into its delivery phase, with construction scheduled to start this autumn and the café expected to open in spring 2021.
Founded with a single store in Seattle in 1971, Starbucks now welcomes millions of customers through its doors in more than 50 countries. Starbucks has a global reputation for serving some of the finest, ethically-sourced coffees in the world in a welcoming environment where customers enjoy the "Starbucks Experience".
Starbucks' growing drive-thru format is focused on prominent locations on the road network with commercial and leisure facilities nearby. 
Wykeland Development Director Jonathan Stubbs said: "We're delighted to have Starbucks on board for this major regeneration scheme. Pending planning approval, we're looking forward to beginning the transformation of this key site.
"We're talking to potential occupiers who are interested in being part of a landmark development that will bring greater choice of shopping and leisure options to Grimsby and make a significant contribution to the overall regeneration of the town."
Investment opportunities within the development are available, from 1,500 sq ft upwards. Interested parties should contact letting agent John Reid of WSB Property Consultants on 0113 234 1444 or jreid@wsbproperty.co.uk