A leading digital retail marketing agency has become the first occupant of a new building in the heart of Hull's growing tech quarter.
Summit Media is now operating from new offices in the second phase of the pioneering Centre for Digital Innovation (C4DI) tech hub in Hull's thriving Fruit Market creative community.
The £3.75m building has been developed by regeneration leader Wykeland Group and is the latest major investment at Wykeland's @TheDock tech campus.
It builds on the outstanding success of the neighbouring original C4DI building which opened in 2015 and has been the key factor in the growth of Hull's tech sector.
C4DI has become the focal point for the city's burgeoning community of digital businesses, specialists and start-ups. Around 200 start-up and scale-up tech firms are based in the first 23,000 sq ft C4DI building or closely linked to it, as well as hundreds of digital freelancers.
World-class businesses such as Saab have also been brought to Hull by C4DI and @TheDock, while Arco, one of the city's biggest employers, chose the tech campus for its digital transformation team. The success of the Arco digital team then led the company to decide to relocate its head office and 600 staff to the Fruit Market in a £11m showpiece new building, which opened this summer.
The second C4DI building offers the newest Grade A offices in Hull and will generate around 250 further highly-skilled tech jobs, with Summit kick-starting the new employment.
Established more than 20 years ago, Summit works with major clients including clothing and homewares company Joules, multinational retailer Ann Summers, mobile network provider Three, online marketplace OnBuy and jewellers H. Samuel and Ernest Jones, among many others.
Summit uses performance-driven digital marketing techniques to enable clients to grow their customer base and increase revenues and profits from online sales. It is ranked 16th in the top 50 digital agency list published by Prolific North, the leading news, jobs and events hub for the media, creative and marketing sectors across the North of England.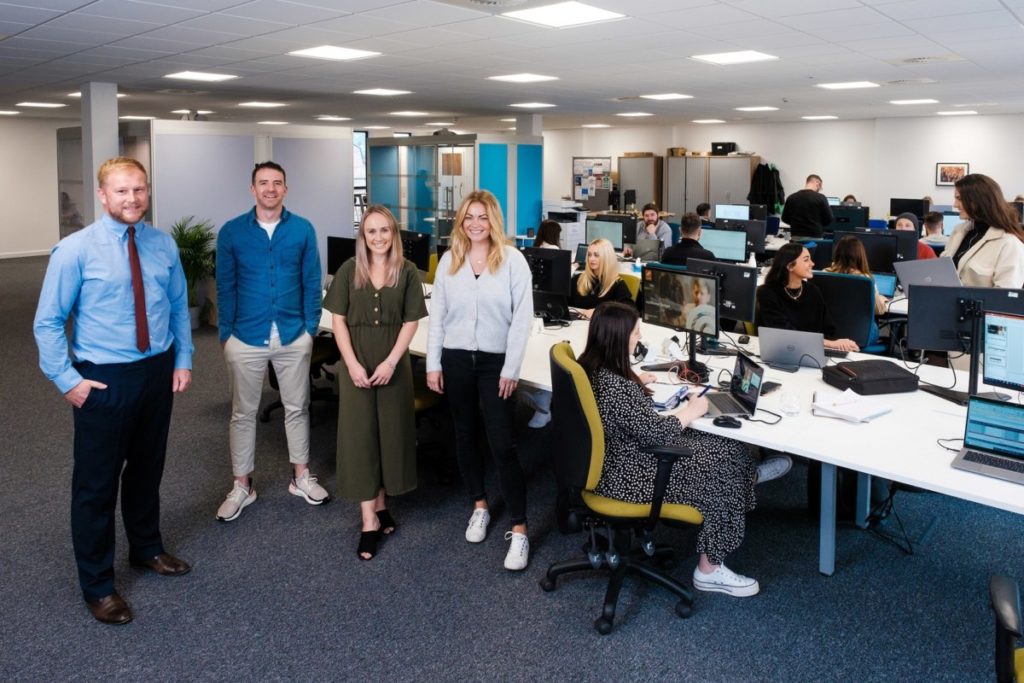 Previously based in Willerby, west of Hull, Summit reviewed its office needs when the pandemic led to a prolonged period of home working. Having taken stock, the Summit management team felt they needed a new home in the centre of Hull within the city's tech quarter.
Summit now occupies more than 3,000 sq ft on the first floor of the new 20,000 sq ft three-storey C4DI building. The company's 60-strong team operate a hybrid system, with a combination of office days and working from home.
The business also a small team based in Soho in London's West End, sharing offices with Summit's parent company TCC Global, a leading worldwide retail marketing company.
Summit Media Managing Director Martin Corcoran said: "As one of the biggest agencies in the North and the largest in the Hull and Humber region, we wanted to locate ourselves in the best possible position to continue to deliver success for our retail customers and maintain our significant client growth in marketing services.
"This is the natural place for us to be within Hull's growing tech quarter. Relocating into Hull gives us further opportunities to build on our fantastic relationship with the University of Hull, as we recruit lots of graduates, it moves us closer to where many of our staff live and it makes us even more attractive as an employer.
"It means C4DI is now also home to Productcaster, the UK's largest independent Comparison Shopping Service (CSS) provider which supports 300 UK and international retailers.
"Productcaster is our proprietary CSS solution platform, built by us to open up the comparison shopping space and enable retailers to save money on their monthly Google Shopping environment without disrupting their existing set-up."
Emma Barton, Senior Brand Content Manager at Summit Media, said the new location has the added benefit of all the Fruit Market's restaurants, bars, cafes, shops and galleries for staff to use and enjoy.
She said: "The return to the office has been much anticipated and it's so exciting to be back in a creative space with our 'Summiteers' where we can continue to build on our changemaker culture.
"The Fruit Market is also a fantastic place for our team to be based, with so many opportunities for team members to enjoy their breaks and to socialise after work."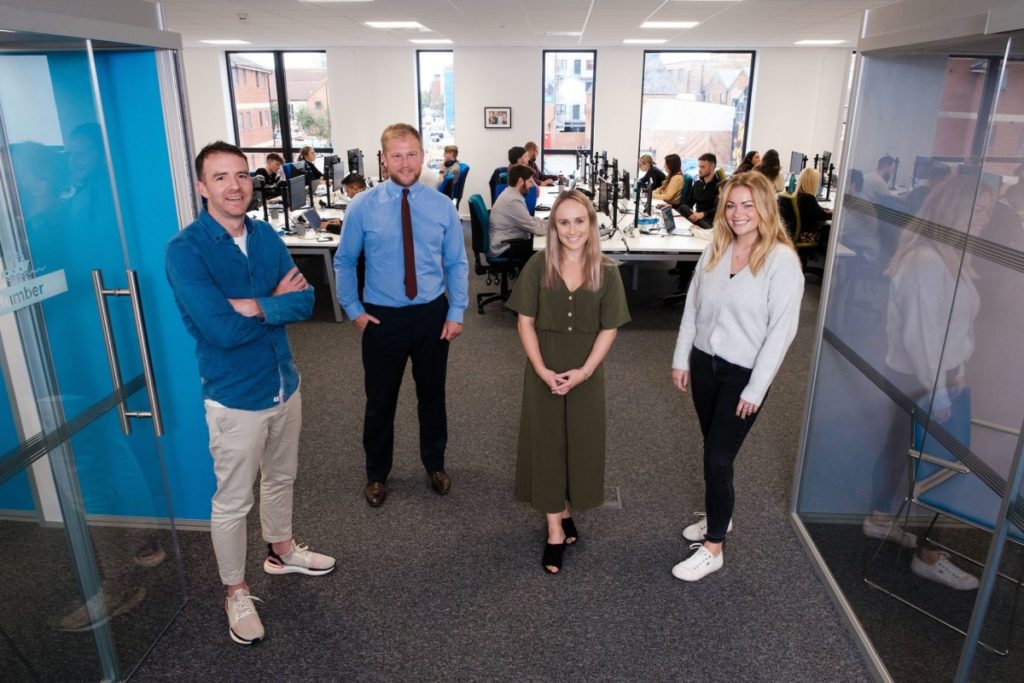 John Gouldthorp, Asset Manager of Wykeland, which is based just yards from C4DI in the Fruit Market, said: "Summit Media is a perfect fit for C4DI as an innovative local digital business at the forefront of its sector and an excellent first occupier for the next phase of this thriving tech community.
"As staff return to the office after the pandemic, employers are recognising that the quality of the working environment and facilities in and around workplaces are more important than ever to the retention and recruitment of talent.
"C4DI offers the perfect post-pandemic working environment, offering high-quality, spacious and open plan offices within a vibrant urban village where workers can make the most of their time away from work, with so many places to eat, drink, shop and relax on the doorstep."
Wykeland has seen strong demand for offices in the new building, with another, as yet unnamed, major local tech business committing to the remaining space on the first floor and all of the second floor.
An operator for a new café on the ground floor, to serve the ever-growing community of workers in the Fruit Market and visitors to the area, is also due to be announced soon, meaning the building is expected to be fully occupied early in 2022.
The new building also features a 1,300 sq ft media suite and meeting rooms area, available to users of the building or for other organisations to rent, and offers ground floor undercroft parking for 25 cars, for use by occupiers.
Summit's arrival in the Fruit Market reflects the continuing growth of the waterfront urban village as a thriving place to live, work and play.
The area has been transformed from near-dereliction just a few years ago in a £80m regeneration project being driven forward by the Wykeland Beal joint venture formed by Wykeland and Beal Homes, working in partnership with Hull City Council.
For more information about Summit Media go to www.summit.co.uk/about-us
Pictures: Neil Holmes Photography.