Two entrepreneurs are to launch a new urban gym, shop and café in Hull's Fruit Market, promising to make their brand of health and wellbeing accessible to all members of the ever-growing waterfront community.
Work is about to start adapting a former fruit warehouse in the heart of the Fruit Market to create The Temple @ Humber Street and turn it into a welcoming haven for healthy living.
Developer Wykeland Beal will strip the premises back to its original warehouse roots, before The Temple owners Dale Robinson and Riccardo Seaton install a design that is not only sympathetic to the heritage of the historic Fruit Market, but also the last word in urban cool.
Inspired by "loft-style" urban gyms in cities such as New York, London and Manchester, Dale Robinson and Riccardo Seaton say the unique atmosphere of Humber Street is ideal for their vision for The Temple.
Dale, co-owner of The Temple @ Humber Street and founder of sister gym, The Temple, at the Hesslewood Office Park near the Humber Bridge, said: "The Fruit Market is the up-and-coming urban quarter in Hull and it's the perfect place to open the second Temple gym.
"There's a wonderful community of residents and workers here that is growing all the time, not to mention people from nearby Victoria Dock and elsewhere in the city centre, who also like to work, rest and play around the Fruit Market area.
"Our vision for The Temple is a long way away from the clichéd stereotype of a gym – this is a place to explore exercise under the expert guidance of our experienced personal trainers. It's an inclusive, accessible and welcoming space for people from all walks of life."
The Temple @ Humber Street will incorporate original warehouse features such as beams and pulleys, with exposed brick walls, LED lighting and contemporary design.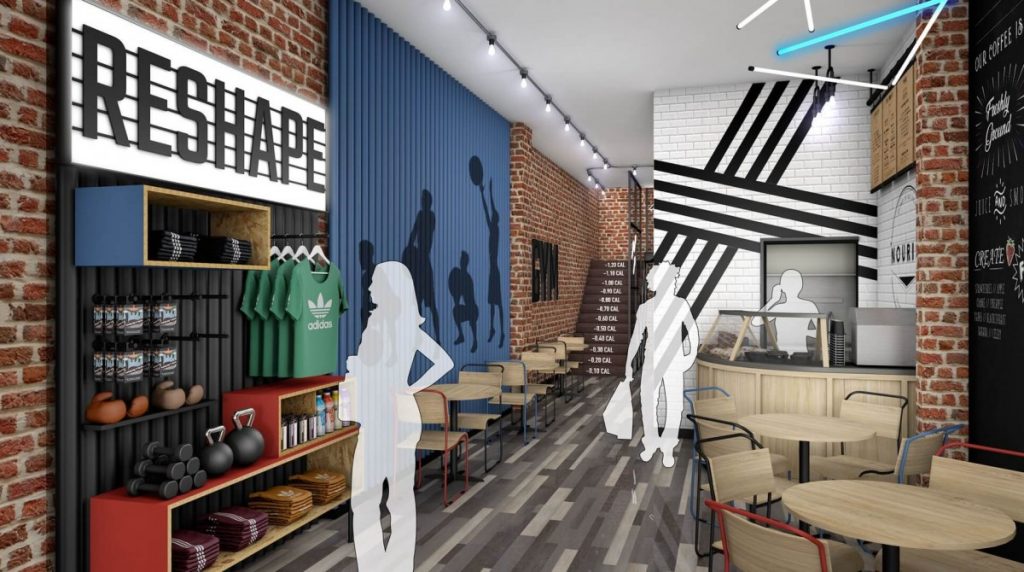 People of all fitness levels and abilities will find professional training and support at The Temple @ Humber Street, according to co-owner Riccardo, who also owns neighbouring vintage clothing store Poorboy Boutique.
Riccardo said: "I could see a gap in the market for an urban gym on Humber Street. There is a growing community here and we can complement and connect that community in a way that promotes health and wellbeing to everybody.
"The combination of my business outlook and Dale's skills and expertise in the personal training and gym industry, including his successful Temple brand, has allowed us to bring something different to the Fruit Market.
"We intend to build on the success of Dale's existing Temple brand and to keep that continuity by giving our members the option to access both gyms – the urban gym in Humber Street and the parkland gym at Hesslewood."
The business partners expect to invest up to £100,000 into The Temple @ Humber Street and to create up to 12 jobs for personal trainers and café and shop staff.
With 2,200 sq ft of space across two storeys, Dale and Riccardo are planning to transform the ground floor of the building into a health food café, retail outlet for quirky and creative exercise clothing and footwear, and a sports therapy treatment room.
The café is expected to seat up to 16 people indoors, as well as up to 12 people outdoors, and will work with Hull-based food companies to provide "grab-and-go" superfood dishes, as well as sit-down options.
Sports therapy will be provided by experienced sports therapist Oli Brody on the ground floor, while personal trainers on the first floor will include Ash Foster and professional boxer and gym instructor Connor Coghill.
The first-floor gym space is where the loft-inspired theme will come into its own, incorporating suspension bands, boxing bags, resistance and cardio machines, a HIIT (High Intensity Interval Training)-style sled/plough resistance track down one side of the studio, weights, and "battle ropes" that work core muscles.
Both floors will have disabled access.
A key feature will be mini gyms that members will be able to reserve for their individual use. Members with limited time availability can book these pods to exercise with or without the assistance of a personal trainer and without having to wait for equipment to become free. The mini gyms will have a quirky urban chic look, built from reclaimed scaffold poles, and will be self-contained units with open sides to encourage that all-important community atmosphere.
Classes in yoga, pilates, boxing, TRX body weight training and cross-fit will be available in The Temple @ Humber Street's open studio space.
The Temple @ Humber Street is the latest new business to announce it is launching in the Fruit Market, adding to the ongoing wave of entrepreneurial investment in the resurgent waterside area.
The reinvention of the Fruit Market as Hull's first urban village, featuring independent, creative businesses, restaurants, bars, galleries and shops, is being driven forward by Wykeland Beal, the joint venture formed by commercial developer Wykeland Group and housebuilder Beal Homes, as part of The Fruit Market LLP joint venture company with Hull City Council.
Tom Watson, Development Surveyor for Wykeland, speaking on behalf of Wykeland Beal, said: "The Temple @ Humber Street will be a really exciting addition to the ever-evolving Fruit Market community, as it brings together fitness, lifestyle, leisure and retail. It's also another example of local entrepreneurs recognising the unique opportunity the Fruit Market offers to turn their creative business ideas into reality.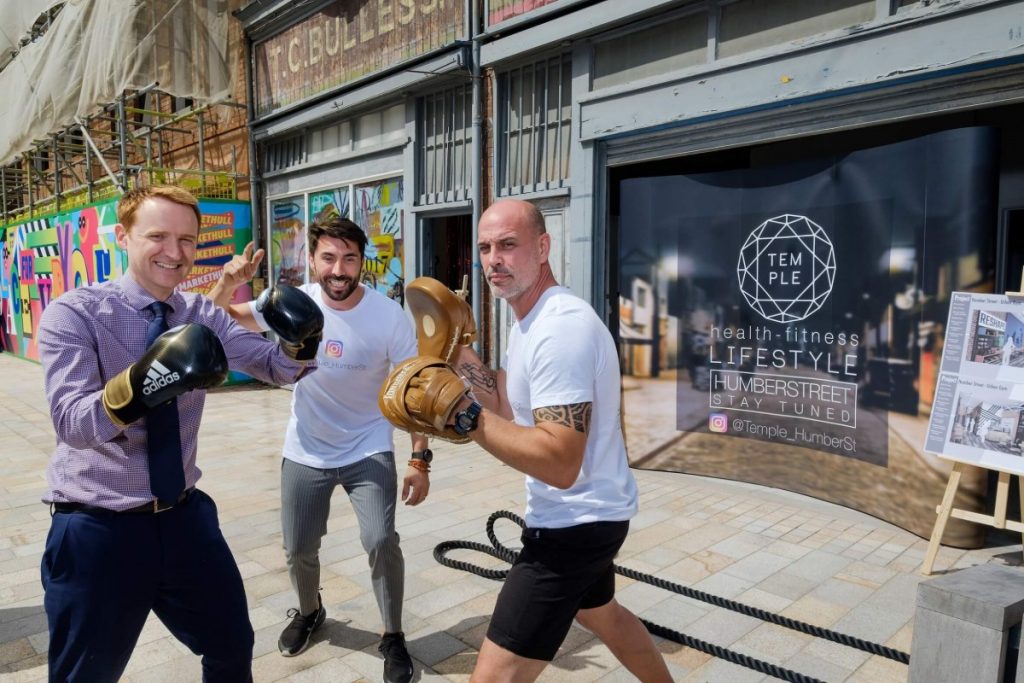 "It means the hundreds of people now working in and around the Fruit Market will have somewhere to go to stay fit and healthy on their doorstep and the same applies to local residents, with the first people moving into the residential development behind Humber Street within the next few months."
As a trustee and director of Hull-based brain recovery charity, Paul For Brain, Riccardo says he also hopes The Temple @ Humber Street will become a place where people can exercise as part of their individual recovery plan, under the watchful eye of trained specialists including Paul For Brain founder Paul Spence.
The Temple at Humber Street is due to open this winter. To register your interest in joining The Temple @ Humber Street community, and to be among the first to find out about special opening offers, visit www.the-temple.co.uk/humberstreet
You can also follow The Temple @ Humber Street on Twitter @Temple_Life; on Facebook @templelife; and on Instagram at @temple_humberst.